Manchester-born, Berlin-based group The Underground Youth have released a new video, Letter From A Young Lover, the closing track from their newly-released tenth album The Falling (Fuzz Club Records). Later this year, they plan to embark on a UK/European tour.
With this album, Craig Dyer leads The Underground Youth away from their usual caustic and visceral post-punk for a stripped-back, shadowy, romantic folk-noir. Dyer's melancholy baritone juxtaposes a soft, desolate piano: a cinematic backdrop creaking with strings and the ringing bells of Berlin's St. Bartholomew Church.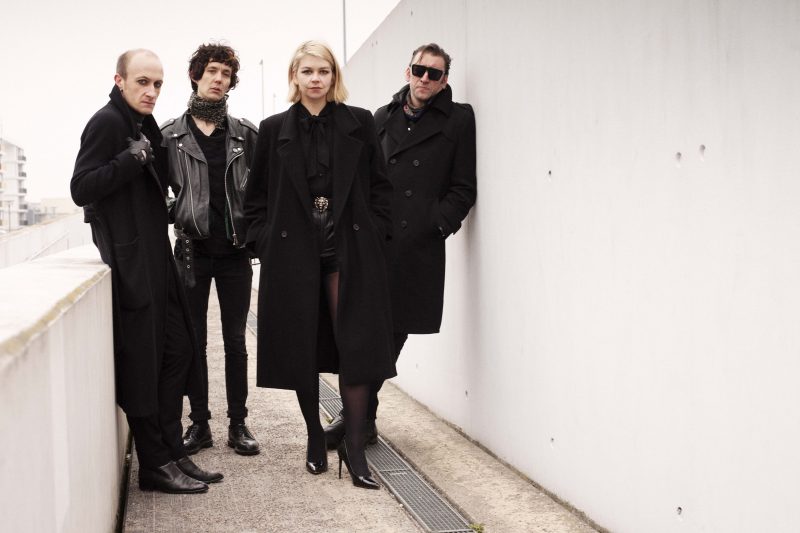 "It's rare I sit at a piano to write a song, but this one came out in that way," says Dyer of Letter From A Young Lover. "Lyrically the idea is quite light, the idea of writing a letter to a young version of myself, naive and yet to understand or appreciate love. The music is the complete opposite, dark and dramatic. The clash of mood and context seems to make the song even more powerful."
Dyer acknowledges The Falling is his most honest and autobiographical: "I still shroud the reality of what I have written within something of a fictional setting, but the honesty and the romance that shines throughout the record is more sincere than it has been in my previous work. The idea was to strip back the band to allow for lyrical breathing space."
The stunning, hypnotic black and white video for Letter From A Young Lover, directed by Olya Dyer, features Rosa Merino Claros, Thi Ngoc Thai, Leonard Kaage and Olya Dyer. Watch below:
In 2020, The Underground Youth set off on a 50+ date European tour; in the middle of their first USA/Canada tour, however, Covid-19 hit and they had to end their run. With a new album now in tow, however, they plan to hit the road once more this autumn with a 30+ run of dates across the UK and Europe.
Tickets are available here.
Order or stream more here.
Follow The Underground Youth here: