Anton Corbijn's haunting, intense photography has long been sought out by bands with equal billing in their music. His striking eye and lens have captured everyone from Fad Gadget, to Joy Division, to PJ Harvey, to Tom Waits. His work as a film director has long stood in his own category. One of Corbijn's longest and most compelling collaborations, however, has been with Depeche Mode.
Since the early 1980s, Depeche Mode has considered Corbijn a veritable unseen member of the group, having photographed them extensively and filmed their most memorable videos. Enjoy The Silence, Personal Jesus, and Policy of Truth are but a few that Corbijn has visualised for the band and transformed their identity in the public sphere. The two entities are so intertwined now that it is hard to imagine what Depeche Mode would be today without Corbijn's brilliant artistic projection.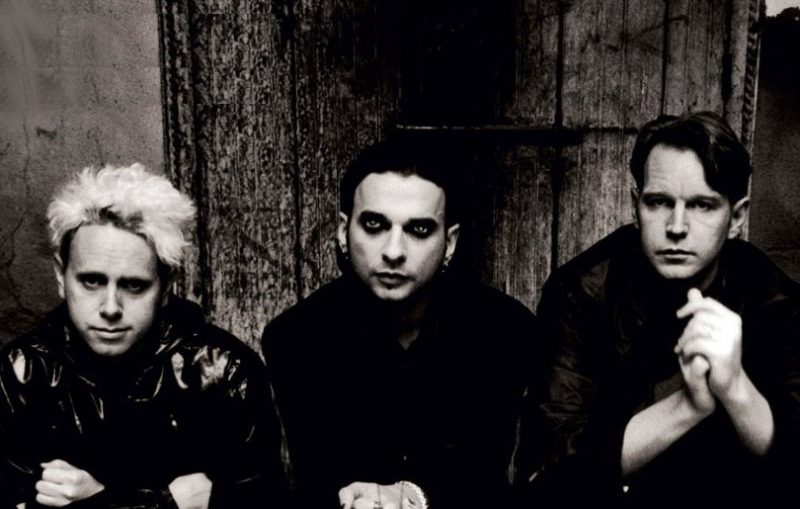 "We were seen as just a pop band," said Martin Gore. "We thought that Anton had a certain seriousness, a certain gravity to his work, that would help us get away from that."
"Anton was able to give the Depeche Mode sound, that we were beginning to create, a visual identity," says Dave Gahan.
Last year Taschen released a limited-edition photo book featuring his work with Depeche Mode, which included over five hundred photos from his personal archives (many previously unseen) as well as album covers, set designs, sketches, detailed notes, stories, and observations. The limited-edition, signed by the band and Corbijn, sold out quickly – quite amazing, considering the whopping $2000 pricetag – but now you don't have to impulsively blow your whole stimulus on a copy of the book! The new edition release will be $150, but it truly is a work of art and inspiration.
Here is a wonderful moment with Anton Corbijn leafing through the limited edition version, which will be similar to the one offered (with no autographs, presumably).
Here is a wonderful little piece from the documentary about the artistic brotherhood between musician and photographer:
Pre-orders are available now until the book arrives on shelves May 2021. Until then, whet your whistle with this fountain of stunning images. It is a photographer's dream.