The Omnichord was one of Matt Johnson's best investments. Figuring prominently on The The's 1983 classic hit track This Is The Day, Johnson brought it back out to record a gorgeous, brand new number from the band: I Want 2 BU.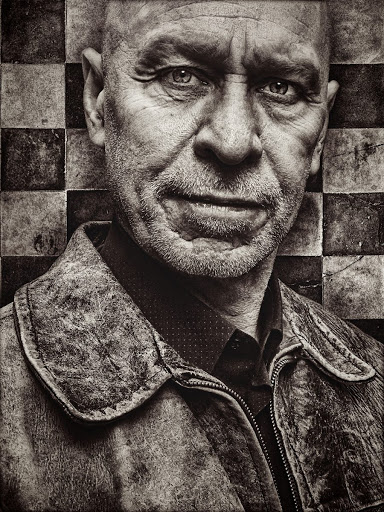 Johnson's warm, jazzy growl is beautifully framed with a chorus of his own vocals and the sparkling faerie touches of the Omnichord. The 7-inch was released for the first of three Record Store Day drops. The single follows The The's 2017 Record Store Day release of We Can't Stop What's Coming, which at the time was the group's first new music in a decade, foreshadowing the band's live return in 2018. The vinyl single features artwork by Johnson's late brother Andy Dog, who designed all of the sleeves for the early The The albums and singles.
Although it was not released digitally, I Want 2 BU quickly sold out and is now available on YouTube.
The new song and its B-side, Velvet Muscle Scream, are both taken from Gerard Johnson's film Muscle, which recently premiered at the London Film Festival.
Johnson also is releasing a CD/book version of See Without Being Seen, the tape he released for Cassette Store Day last year. It's "the first lost album" by a teenage Johnson, originally released as a limited-edition cassette in 1979, and is now reissued under the The The banner after the master tapes were rediscovered. The CD release contains six extra unreleased tracks, and a 36-page hardback book with photos, drawings and lyrics. It can be ordered now via The The's website.
It's not yet known whether Johnson (or his Omnichord!) has any further recording or touring plans for The The.
Listen to I Want 2 BU here: