Just when it seemed that most bands from the late 1970s and early 1980s had been uncovered, the DIY reissue label, Floating Mill Records, announced Archeology by the Tampa, Florida-based band, The Stick Figures. The five-piece formed in the Sunshine State in 1979 by a group of University of South Florida students: Rachel Maready Evergreen and David Bowman (siblings), Robert and Sid Dansby (also siblings), and Bill Carey. As a team, they created raw, experimental post-punk with a tinge of no wave and gritty NYC punk that, when combined, sounded exciting then—and still sounds distinctive after so many decades.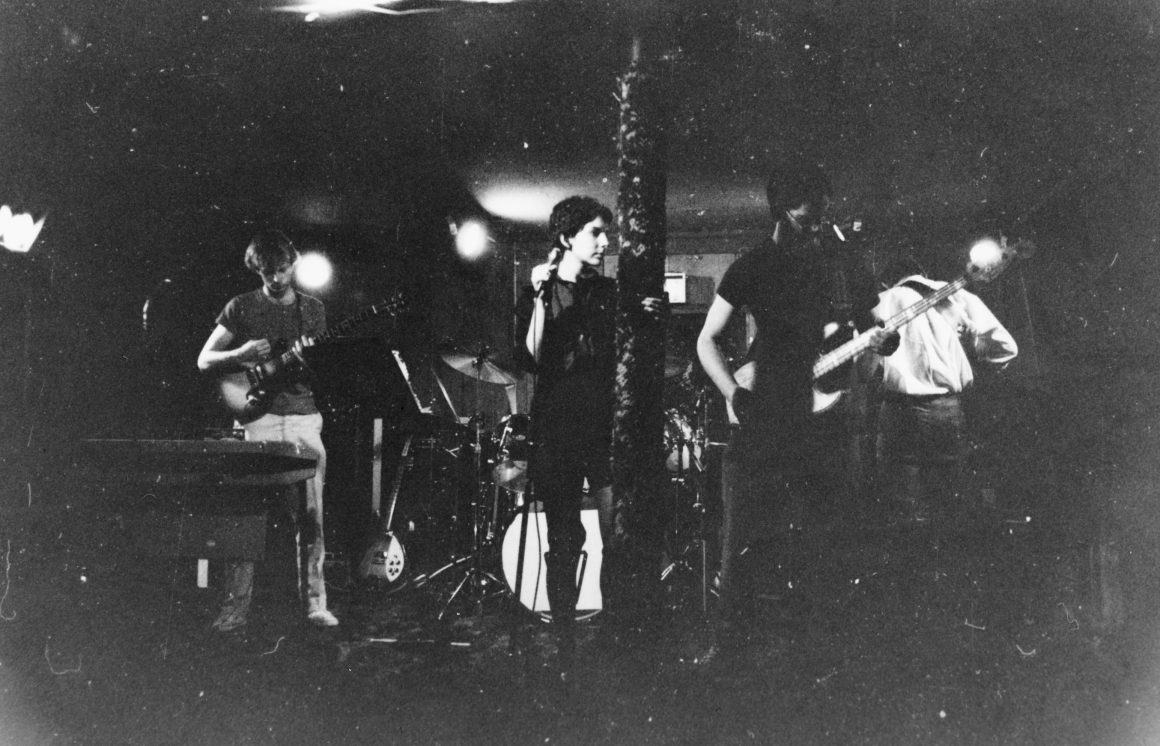 Comparable to the arty B-52s or their heroes, Delta 5, The Stick Figures released one self-titled EP in 1981 before moving to New York City and disbanding soon after. Though their discography was minimal, their impact on the Florida post-punk scene was massive: they played a large role in nurturing the underground scene of artists and outsiders during that pivotal moment in music history. In their short period of time, the band managed to open for The Fall and The Lounge Lizards, receive praise (and airplay!) from John Peel, and be deemed "better than all the other Velvets/Television/Feelies-derived aggregations"  by music journalist Gary Sperazza!
Archeology includes The Stick Figures EP, as well as previously unreleased tracks and live recordings of the band. We are happy to premiere one of the never-before-heard tracks, "Yesterday," an upbeat and raucous song with Rachel's endearing vocals. Listen below:
Additionally, members Bill Carey and Robert Dansby discussed the Florida post-punk and punk scene, their dream lineup (yes, it includes Joy Division and Siouxsie), as well as what it's been like rediscovering The Stick Figures' catalog 40 years on.
The release has so many influences from punk, post-punk, dub—a bit of synthpunk in there too. How would you categorize or define The Stick Figures?
Bill Carey: I wouldn't try to put our music in a single category. We had very diverse influences and liked to mix them up. As all five of us wrote lyrics and music, individually and in various combinations. We were influenced by 1st wave US and UK punk, but also by Beatles, Stones, Hendrix, Roxy, Eno, Bowie, The Who, Dolls, Stooges, VU, Parliament/Funkadelic, John Cage, Prog (…not me, but some of the others!), Stockhausen, James Joyce, John Waters, Buckminster Fuller, as well as our contemporaries such as the Athens Georgia bands, No Wave, The Mekons, Orange Juice, The Fall, etc. etc. etc.
If you had asked me at the time, I would probably have called us "art-punk"…
Robert Dansby: I think we had so many interests and things going on it's a little difficult to pin that down. I was an art major—so for me, in a sense, it was like an art project that wasn't just visual. Before punk, I had sort of lost interest in "rock" music and was listening to a real mix of things ranging from U Roy, The Mighty Sparrow and I Roy to 20th Century composers to Kraftwerk and Tangerine Dream, plus I'd started going up to New York in '78 and '79 and was really thrilled by what I saw there. There was a Dolls influence from that, but also that transition into The Heartbreakers, the Voidoids, Television, Talking Heads. I was also interested in the art scene, film scene, disco and downtown composers and how they seemed to overlap a bit.
When the Heartbreakers went to the UK, I got interested in what was going on there too—I was pretty crazy about the Sex Pistols and the Clash along with the first 2 XTC records and the little dub thing they did called Go +. I went to Europe for the first time just before going to USF and saw and heard outfits like DAF, Cabaret Voltaire and Der Plan and was pretty knocked out by that as well, partially because there wasn't a rock component really in the work… and these were bands using electronics and even tapes!
What was the post-punk / punk scene like in Florida in the late 70s? Where did you get information from? How do you think that influenced the sound of your band?
BC: I grew up in Naples, a couple of hours South of Tampa, and moved to Tampa in 1977 to attend the University of South Florida. Tampa was still an industrial city then—with working ship yards and phosphate plants. There are also a couple of universities. I met a couple of people early on who were interested in similar music to me, and we eventually found some bars where Punk bands played—mostly covers, some originals. I spent the summer of 1978 in London, and formed my first band The Art Holes when I returned. There were several bands that played in the few bars that would have us, usually for little or no money, and we "grew" a scene of about 100 people at it's core. We all knew each other, the bands all supported each other, and we'd often play together. A couple who had recently graduated from college in Boston (Pam Wiener and John Dubrule) started a Punk/New Wave show on the local community radio station; we would all lend them our records, and they would also play live tapes and demo recordings by the local bands. Their show helped the local scene to grow. I was later part of the East Village scene in NYC in the early 80's, and the C-86 scene in London, and the Tampa scene, while never becoming commercially successful, was very similar!
We all bought records and a couple of guys in another band used to order records from the Rough Trade Catalog. We also read music magazines, which were hard to get ahold of in Tampa! We would often read about a new band, but not be able to find their record, so we would write something in what we imagined was their style based on reviews. Sometimes we were close, sometimes not!
RD: I grew up in Jacksonville and other than two good art museums and an amazingly good newsstand, there weren't huge cultural opportunities (although, amazingly, I did get to see Bowie there during the Station to Station tour!). Tampa had a University (USF) with pretty interesting  faculty and curricula and my brother met people there that ended up forming the Jetsons, the Three Weberns and the Stick Figures. There were three bars which would let bands play in them fairly consistently, and a few groups started playing out in these places regularly. This group of bands bands and a lot of students gave the bars consistent crowds and a little scene came together—pretty diverse, but with a lot of common interests too—so Tampa just seemed more interesting to me than any place in Florida.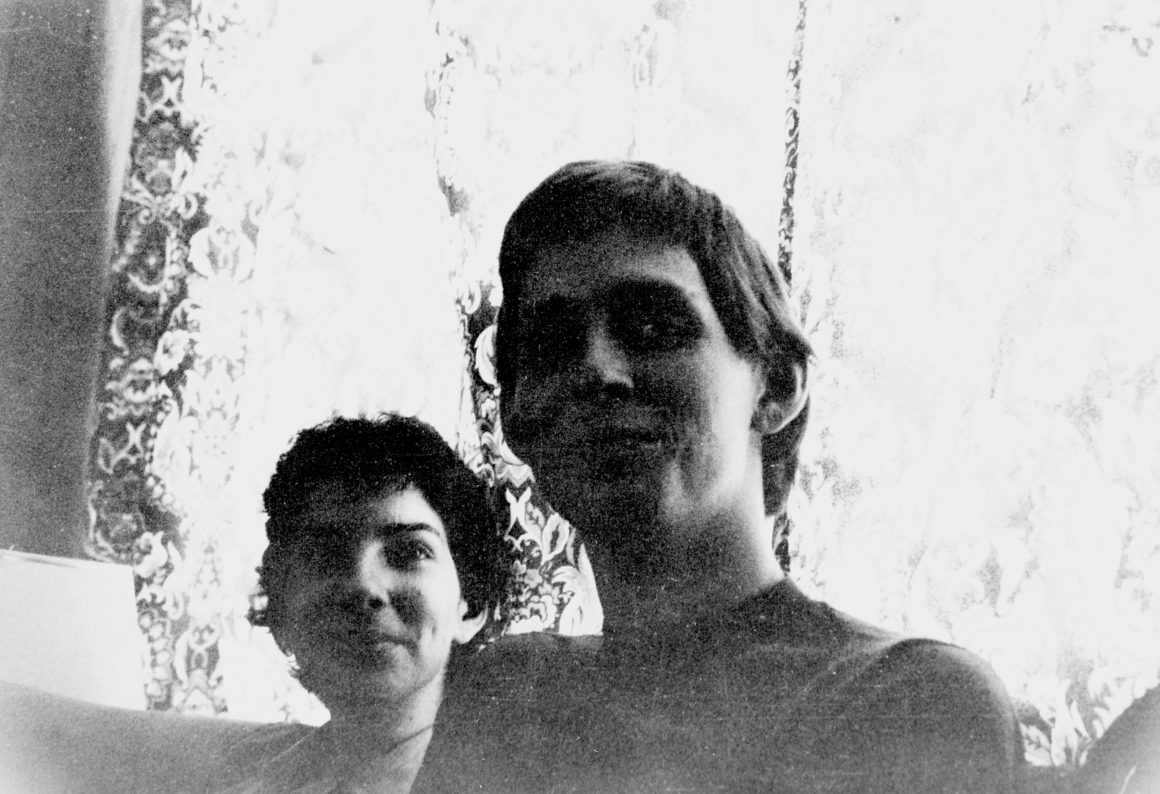 If you could put together any show with bands from the time, what would the lineup be?
BC: This list would probably change weekly, but I'd love to have seen a show with The Raincoats, Young Marble Giants and Joy Division. This is somewhat slanted, as I have seen many of the groups that influenced me at the time: Iggy, Johnny Thunders, The Ramones, Talking Heads, Patti Smith, Elvis Costello, The Clash, The Jam, Suicide, The Specials, Television, The Velvet Underground (reunion tour), the Fall, John Cale, etc. etc. etc.
Others I wish I had seen but never did, include Siouxsie and the Banshees, Sex Pistols (although the people I know who saw then on their US tour said it sucked!), PIL, and Bowie. I could have seen most of them (the Sex Pistols played Atlanta but sold out before we even knew it was happening).
RD: XTC (with Barry Andrews) because I never got to see them, the Velvets, Chic,  the Static, Polyrock, Walter Steding, the Sailboats, the Necessaries, Loose Joints, Delta 5, Woodentops, PiL and Joy Division. Wire would be in there but I saw them…
Do you regret what happened with the breaking up of the band? Do you think that everything had just run its course?
BC: I think it would have been great to have finished proper recordings of our songs and released them at the time. I think we would have found an audience in NYC (some of us did stray on and played in other bands there). We also may have found a label to finance recording/record released and distribution—something that was lacking in Tampa. We were young and NYC was a tough place to be broke! I don't feel like the music had run its course, we just ran into obstacles…
RD: Sure, but it was a tough time to survive in NYC. I'm not sure how I managed 9 years really …
Plus we were pretty young. If we'd had more time on the recordings I think labels would have been interested and other things would have followed. I definitely think the music hadn't really run it's course. Particularly since it's been so much fun talking to Bill while going through all of these tapes and putting things together in 2021.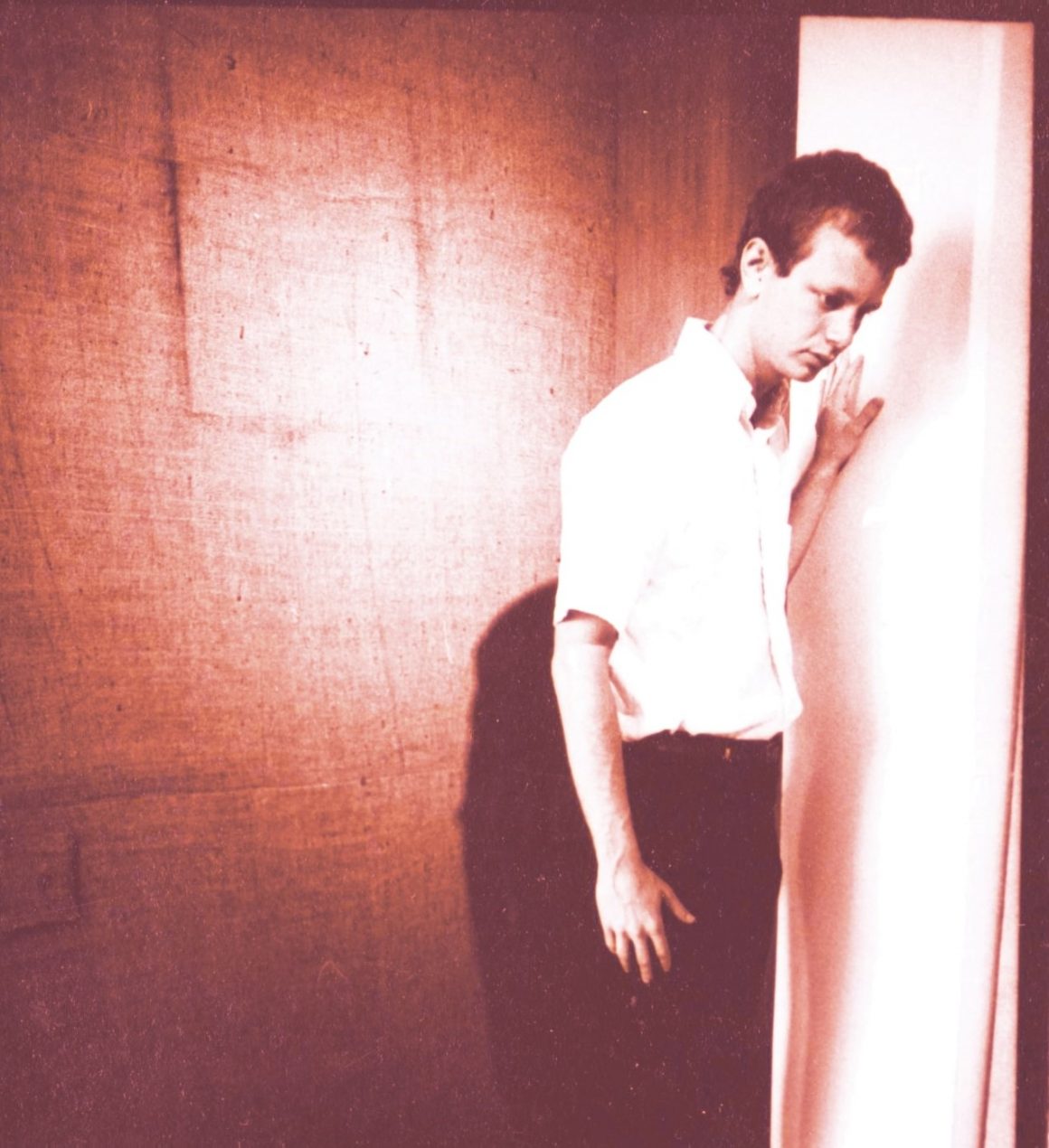 How do you feel when you listen back to the recordings? Do you think it should have gotten more attention at the time?
BC: I hadn't listened to them in a long time, and had recently been working on compiling best versions of everything I had (on 40 year old cassettes!) when Cullen from Floating Mill reached out. I did the best I could to clean up the recordings, most of which were only "demo" mixes. I think had we had the financial backing to spend a bit more time recording them they would have been better, but that's also part of their charm; that is was early indie music sounded like! I've been playing in bands for 43 years, and I've learned that "success" requires that a lot of different elements align at the right time in the right place. Ultimately you have to make music that moves you, so that whether you become successful or not, you can be proud of what you've created.
RD: I think they are pretty magical—it's young people working well together, really melding as a group, but also working pretty hard on something with few resources. There's a certain wonder and excitement to that. Bill did an amazing forensics job on these rickety old tapes, and made them feel like when we were playing them. I can feel that fun really clearly again when I listen to the tracks.