Illicit correspondences and secret meetings, moments stolen with a paramour, the fleeting nature of love and life — these are the confidential dramas unfolding across the first LP from The Red Window, Afterlife, as well as the tale of the longstanding creative partnership of synthpunk pioneer Jeremy Kolosine and Josh Strawn. When the death of an icon brought together these old friends, the past and present connected, culminating in a beautiful testament to the enduring homage to clandestine pleasures in bleak landscapes.
Kolosine conjured a synthetic orchestra by using a handheld device called a PMA-5, which accompanied his lyrical collection of "intimate nocturnal meditations and unrequited romantic yearnings." Kolosine drafted several bandmates from his now-defunct shoegaze/dream pop outfit Shakespace for a few tracks, self-releasing them under Ksine. From there, former Shakespace bandmate Josh Strawn (Vaura, Blacklist) joined Kolosine to reanimate those songs as The Red Window.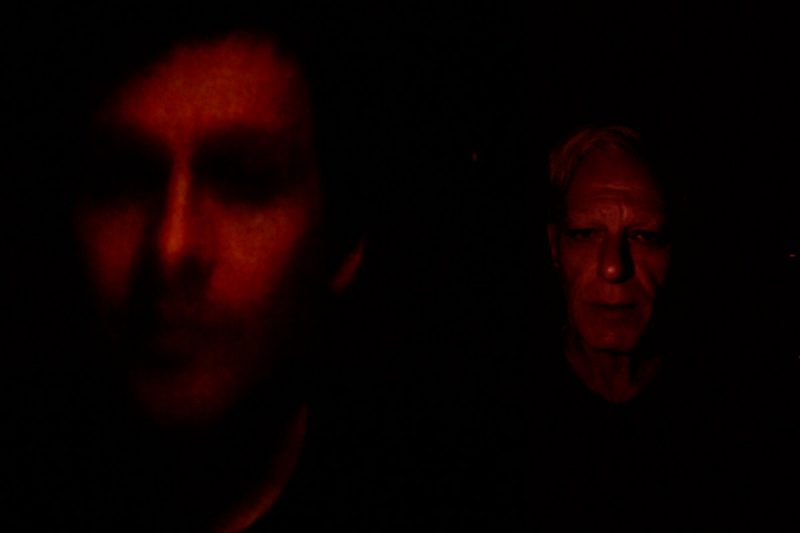 Strawn contributed vocals and saxophone to a few early versions, but after the 2016 death of David Bowie and the release of Blackstar, the two former bandmates found themselves back in regular correspondence. Blackstar haunted Strawn, who suggested the duo revisit the project and give them a new life. Strawn convinced Kolosine to send him the original tapes, faithfully reinterpreting them in his New Orleans studio.
Using a combination of Kolosine's original analogue gear and PMA sounds, Strawn constructed new versions of Kolosine's compositions. He even found buried on the tapes a hallucinogenic song that Kolosine had no recollection of writing or recording, which ended up becoming the track Silver Paper. With the addition of two new arrangements of Kolosine's Shakespace songs, the track list of Afterlife finally took shape. Mixing duties were entrusted to Peter Mavrogeorgis (Boy Harsher, Grinderman) in Savannah, while Kolosine oversaw from the Florida coast.
It's a record that asks what if John Cale had gotten Leonard Cohen to sing most of Artificial Intelligence? Or what if Bryan Ferry had ditched the Madonna-inflected production on Bête Noire in favor of Conny Plank? Kill The Fathers opens with an unsettling cinematic soundscape, peppered with melancholia, urgent synths, and whispered poetry. The lyrical thoughts are fragmented and disjointed, tied together with lush orchestral strings.  The languid vocal delivery and moody soundscapes also pack solid references to Pink Dots and Tuxedomoon, revisited on the sax-soaked opening track, Afterlife. The Red Window is a project that deftly harnesses visions of film noir scenes, with their unsettling chords and moody introspection.
A fitting end to a long and winding road. Enjoy the trip.
*Featured photo by Khadija Bhuiyan