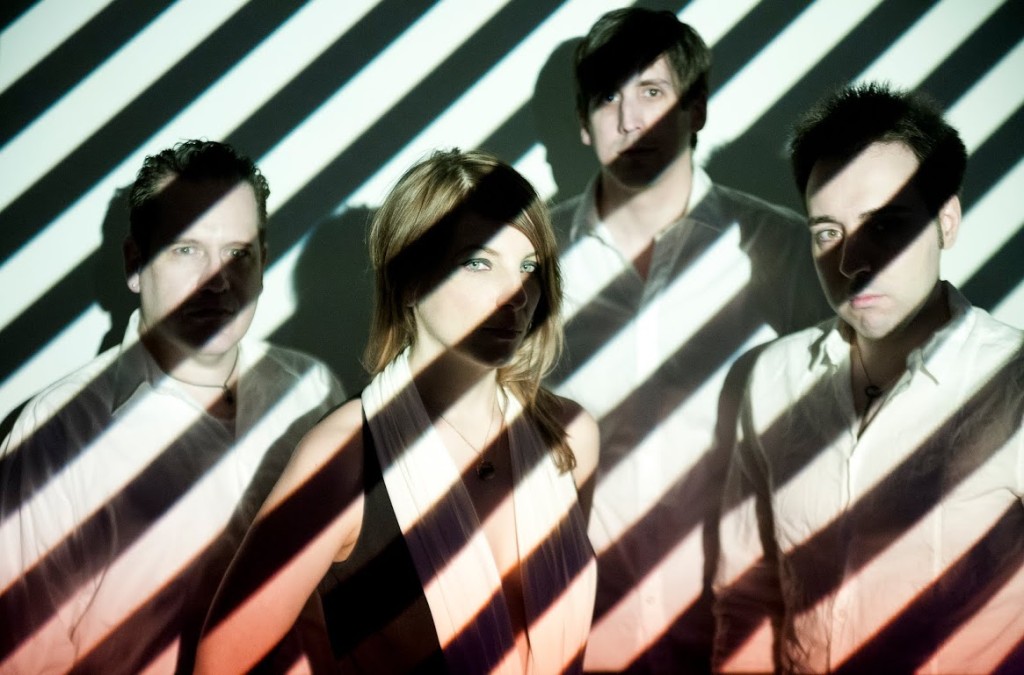 "In der Strafkolonie"
In an enticing twist, the narcotic white noise and high-octane tempos of most modern post-punk acts are nowhere to be found on Frank Deserto's new project, The Harrow. Starting out as a brief solo venture in 2008, The Harrow has since become the main creative outlet for Deserto, a multi-instrumentalist whose past endeavors include playing bass with ChameleonsVox, Revel Hotel, and Dream Affair, as well as synths in Frank (Just Frank).
You can hear the vast collection of influences gathered by the same guy who was the resident DJ at NYC's Wierd party and the brains behind the longstanding Systems of Romance blog. French coldwave aesthetics sit nicely alongside early 4AD influences and heavy dreampop worship, and you can easily pick out traces of Hooky, Simon Gallup, and Simon Raymonde in Frank's bass playing. As these influences and the band's Kafka-inspired name may suggest, The Harrow explores both the bleak and the romantic sides of the post-punk spectrum, often combining nightmarishly sentimental lyrics with ice cold synths and lush guitar textures.
Like Gregor Samsa himself, The Harrow has since evolved into full-fledged project in 2013, releasing their debut track "Violets" on the sold-out Function Operate Volume II compilation. In what would be an early rotating cast of guest contributors, "Violets" was recorded primarily by Deserto, drafting friends Hayden Payne on guitar and Moé Addis on vocals. Solidifying the lineup today is fellow Revel Hotel alumni Barrett Hiatt (Automeledi, Eleven Pond) and the legendary Greg Fasolino (Bell Hollow, Naked and The Dead), who form the working core of the group. Vanessa Irena, a DJ on NYC's Newtown Radio, has become the band's full time singer, and with that final and most crucial addition, The Harrow is now ready to hit the ground running. The band's debut, self-titled EP was released in October via Function Operate and "Axis," a split 7'' with La Fete Triste came out in May on aufnahme+wiedergabe.
Mixed by James Aparicio (Spiritualized, Grinderman, Yeasayer, Liars)
The video for Axis is Directed and edited by The Harrow's own Barrett Hiatt, the "Axis" video was filmed in the midst of a snowstorm on a deserted beach off Long Island Sound, utilizing mysterious winter imagery to emphasize the song's icy yet dreamy atmosphere.
http://theharrowmusic.com/
https://www.facebook.com/theharrownyc
http://theharrownyc.bandcamp.com/