On April 8th, 1980, The Cure released the Mike Hedges co-produced single "A Forest" from the band's upcoming sophomore album Seventeen Seconds.
"A Forest" was not initially the title of the song, however, with the original title being recycled for the chilling album track "At Night".
Watch a televised performance of the song in its original form below, taken circa its introduction during the Future Pastimes tour.
"A Forest" being the last song recorded and only single released for Seventeen Seconds was The Cure's first masterpiece, light years beyond the songwriting showcased in the previous releases, "Killing An Arab", "Boys Don't Cry, and "Jumping Someone Else's Train".
"We wanted it to be quite ornate," says Mike Hedges on the single's production,
"it ended up being the most produced track on the album. To me, it always sounded like a single. We all thought it was an amazing song — I loved the guitar line — but we also figured it would take a bit more work than the others."
Perhaps the darker direction that would later come to be known as "the archetypal Cure sound", was influenced by the band performing with Joy Division back in March 4th, 1979—or perhaps it was Cure singer/songwriter Robert Smith's stint as guitarist in Siouxsie & the Banshees after the departure of Kenny Morris & John McKay
One thing is certain—the introduction of Simon Gallup on Bass was a game changer—with Gallup replaced founding bassist Michael Dempsey, who left the band to join The Associates. Gallup would later say that his distinctive bass playing on the track was strongly inspired by The Stranglers, whose bassist Jean-Jacques Burnel was a major influence on him.
The recruitment of Matthieu Hartley on keyboards for the record was also the introduction of an integral part of atmospheric nature of The Cure's sound that remains to this day. Hartley had joined the band with Gallup after both were involved with the bands Lockjaw and the Magazine Spies.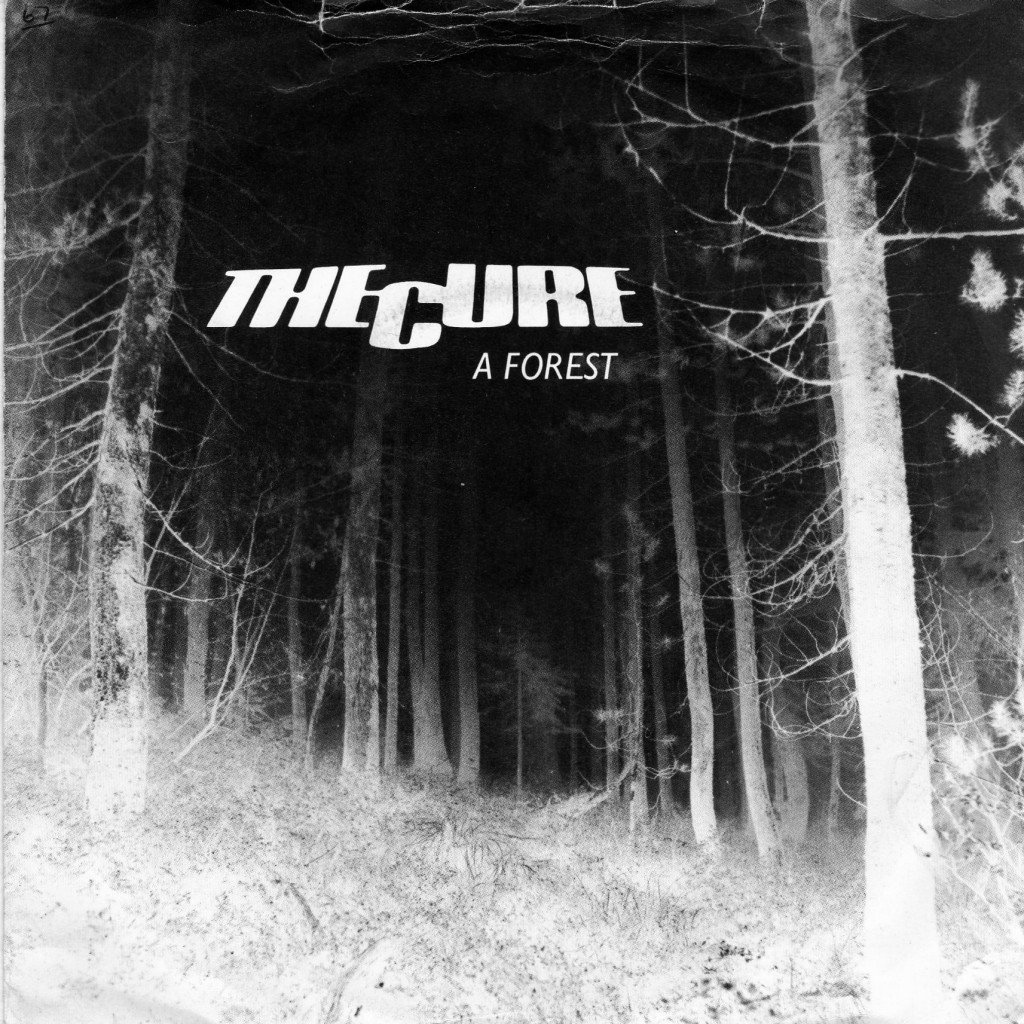 Ultimately, with "A Forest" The Cure paved the way for a new generation of bands creating cold-wave, post-punk, and goth—and laid the foundation in releasing three of their greatest records: Seventeen Seconds, Faith, and Pornography.