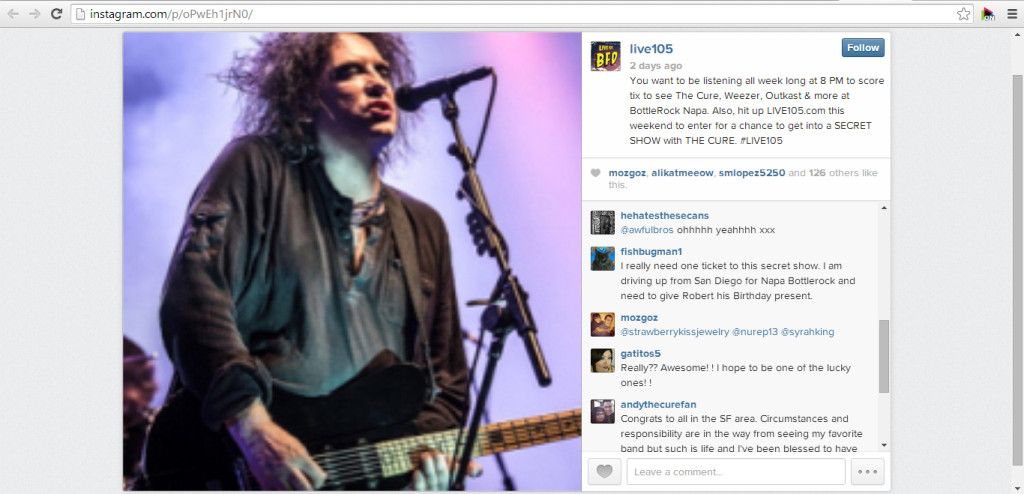 The Cure is headling the BottleRock Festival in Napa Valley, California on May 30th, but that won't be Robert Smith's only chance to drink red wine and orange juice in Northern California: San Francisco radio station Live 105 has announced it has booked the band for a "secret" show that is to be announced on air at 3 p.m. EDT Friday (Thanks Craig over at Chain of Flowers,).
UPDATE: Just confirmed that The Cure LIVE105 secret show will be next Thursday, May 29th. And it will be an "intimate" show.   Only 7 spots available… enter here if you are a Bay Area Resident .  
I suspect there may be more of these intimate shows in the near future, like when Bloodflowers was released (Craig Parker and I were both at the VH-1 Hard Rock Live show, and it was the best day ever considering earlier that very same day I went to see Yoshitaka's Amano's Exhibition featuring his collaboration with Neil Gaiman on The Dream Hunters.