"Capital is an abstract parasite, an insatiable vampire and zombie maker; but the living flesh it converts into dead labor is ours, and the zombies it makes are us."
Lower Tar is never complacent and it shows. With his new LP on DKA, Abstract Parasite, the Los Angeles-based artist, Ori Ofir, took his experimental music—that could be described as sometimes EBM, but sometimes techno—down new paths with his latest release. Abstract Parasite is as raw and unsolicited as its title suggests: from the raucous EBM basslines of "TIMF" to the cataclysmic low-fi dance of "The Pendulum Swings," there is abstraction. It is unsettling, it is maniacal—but that's the way Ofir wants it.
Inspired by the works of writer and theorist, Mark Fisher, who criticized late-capitalist culture, each track is an exploration of the systems that bind society, all the while suggesting a way to break out of the cyclic pattern of complacency. As an Israeli-American of Arabic descent, Ofir also challenges the idea of identity and power structures into his music. The video for the song "Rite It Off" is an extension of the anxiety felt throughout Abstract Parasite, watch it below:
Since 2016, Ofir, under the alias Lower Tar, has consistently released his own amalgamation of electronic music on labels such as Ascetic House, Ecstatic Recordings, and Night Gaunt Recordings and co-runs the party/label L.A.U.R.A. We talked to him about Abstract Parasite, his studio process, and what's to come for Lower Tar.
Where does the album name, Abstract Parasite, come from? 
It comes from this quote from Mark Fisher's Capitalist Realism: "Capital is an abstract parasite, an insatiable vampire and zombie maker; but the living flesh it converts into dead labor is ours, and the zombies it makes are us." This concept really resonated with me when recording this album as there's this interesting underlying issue of complacency when existing within this current system. I also love the imagery of this abstract parasite eating its way through everything. I think it can transcend political/economic ideas and into a creative realm as well, which I definitely was fighting throughout recording these songs. Just didn't want to stay in a complacent zone.
What is it about Mark Fisher and his work that inspires you?
With that being said, I was reading his essays a lot throughout these recordings and this idea of how capital has this insidious power over all of us really speaks to what Lower Tar is as a whole. The project has always explored power structures and the influence they have over all of us. Whether that be on a political spectrum or even within dance music, control and power are always something I'm trying to confront and dismantle. I feel like with his works, I was trying to explore that complacency I struggle with constantly and how that affects my life.
You pull from many different genres, including EBM and electro—what were your main musical influences with this album?
Yeah I was definitely heavily influenced by electro and EBM. When recording this album, I was (and still am) listening to a lot of LA electro and Dutch electro a la the Arabian Prince and a ton of the electro leaning stuff on Bunker Records. In terms of the EBM side of the record, I was really influenced by the heaviness of Smersh and the more proto-techno side of Industrial such as Tuning Circuits and Esplendor Geometrico.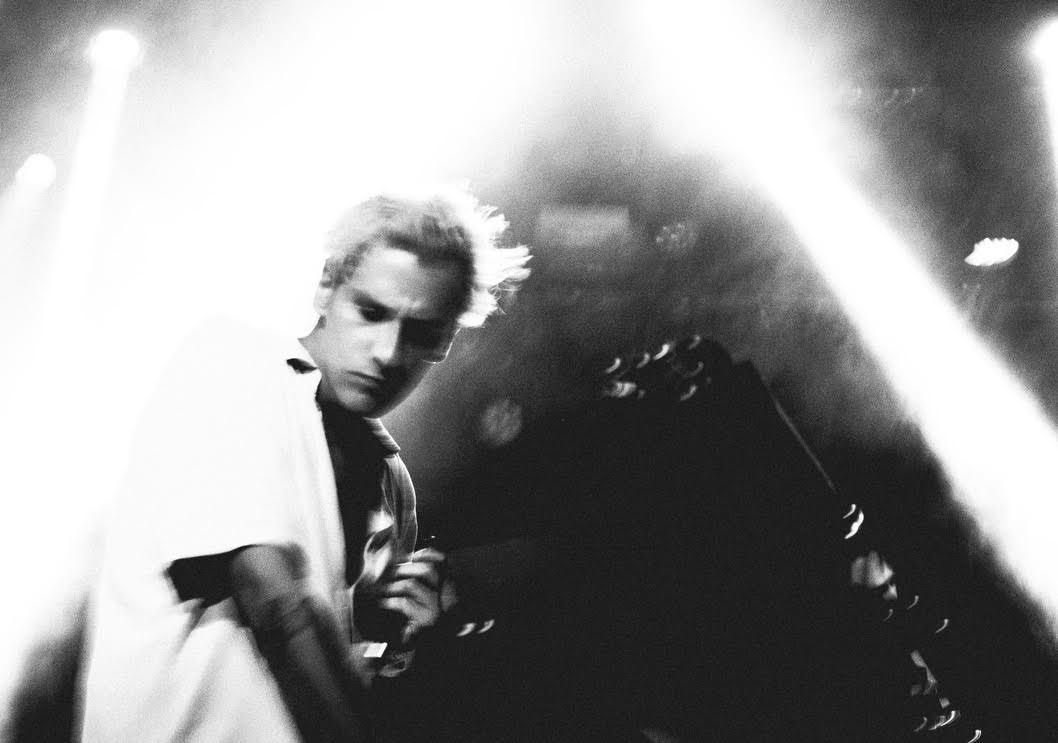 Where did the concept for your music video, "Rite It Off," come from?
I really wanted to stage some sort of tripped out modern religious sacrifice kind of harkening back to when ancient Jews used to sacrifice animals in the first and second temples. The track is about reactionary fear within Judaism, and how that affects my identity while constantly trying to fight against it. I wanted it to feel biblical and uneasy haha and the roasted chicken is the strange glue between this ancient visceral act with the modern world. The concept is also a kind of homage to LA artist Jeffrey Valance's "Blinky" piece, where he buried a chicken and gave it a funeral, tying both my Los Angeles and Israeli roots in a strange package.
What is your studio process like? How do you approach making a track?
I'm forever struggling to record enough so I've figured out my workarounds to get me to do it more or else nothing would get done. This record was actually the first time where I wasn't dreading recording and leaned into the process a little more. I set everything up in my studio so when I'm writing a song and like how it sounds, I'm able to just hit record and get most of the track down. This requires a lot of inputs and pre-programming but otherwise it's a nightmare for me to record track by track. Track by track just takes the joy out of it for me so I actually record as many tracks as my audio interface can handle, so max 8 live audio tracks simultaneously then I just tinker after I have a solid base. For the first time since starting this project, this process got me really excited about recording.
Can you tell me the setup you used for Abstract Parasite?
When I'm writing a track, I usually like to focus on one synth and then build around it with other gear where I see fit. For Abstract Parasite, the main synth I used was the Roland/Studio Electronics SE-02. Majority of the baselines and a lot of the leads were programmed using it. Then my forever go to and my DAW essentially is the mpc live. It's just the brains of my whole set up and the project wouldn't exist without it.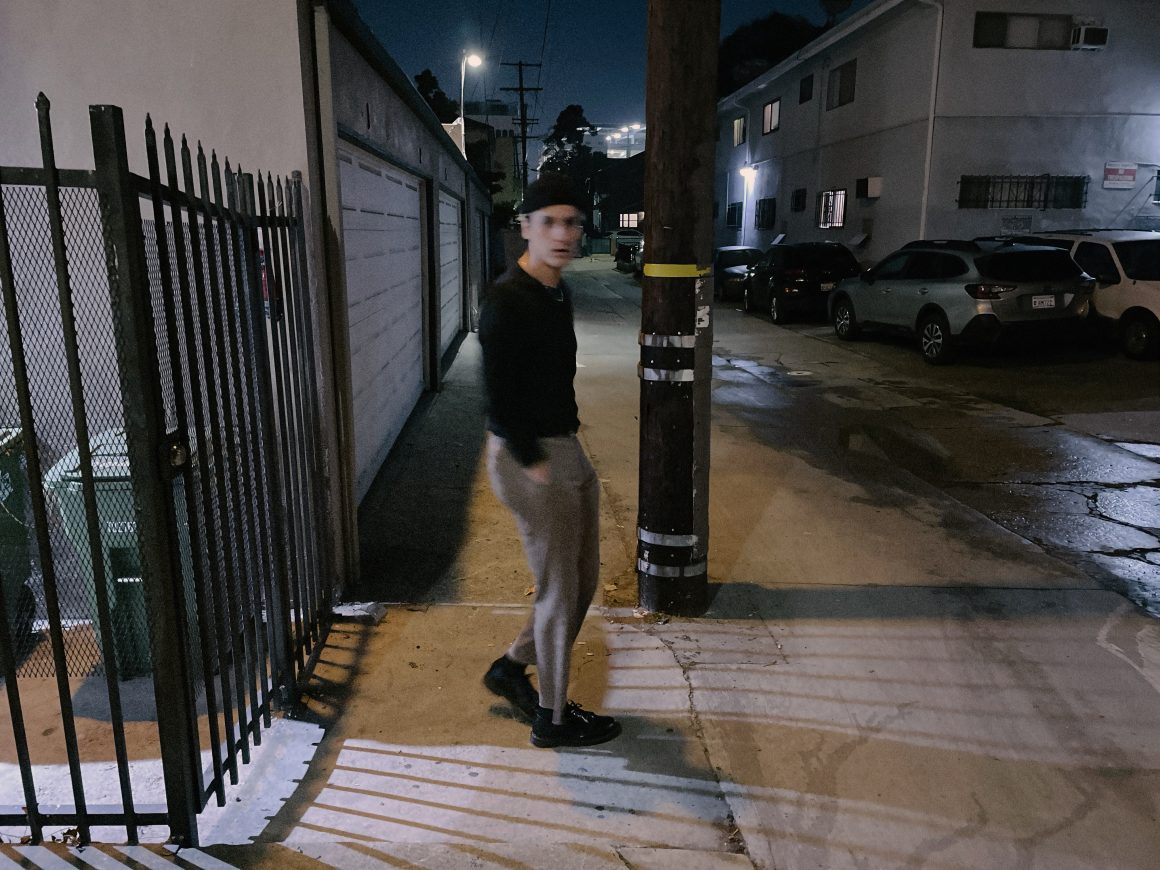 How do you think your music translates to a live show? Do you imagine the live aspect when creating it?
Yeah I definitely do. I actually usually end up performing a track live a few times before I record just to see the energy and how a crowd interacts with it. Since my recording set up is so live oriented already, it really helps me map out how it would fit into my live set. When I first write something, I'll usually just tinker and jam out on a track and play it for hours in my studio, just experimenting with beats, effects, and textures before I decide to add it to a live set or record it.
Can you speak about L.A.U.R.A. and how Lower Tar as an artist fits into the party/label?
It stands for Los Angeles Underground Rave Association. I started L.A.U.R.A. with my friend Alex Gonzalez, who books great diy shows under the moniker Low n' Slow. We both wanted to start throwing consistent warehouse parties but with the intention of always bringing together multiple crews and different styles of dance music. Inclusivity is constantly at the forefront of the party and showcasing everything that LA has to offer, which is a truly exciting place for techno right now. LA can be very splintered because it's so vast with 30 different micro scenes happening simultaneously and sometimes at odds. The intention of the party, and now the label, is always to bridge together all these amazingly diverse communities within the underground dance scene and also keeping the dialogue as open as possible between all the crews. With Alex and I both coming from punk, we really want to keep that mindset and philosophy front and center with everything we do. There are so many parallels with both scenes, mainly with challenging power structures and being for the people, that approaching techno from a punk perspective has always felt really natural. This natural aggressiveness to achieve a more inclusive society has historically been really prevalent in both punk and techno, a constant challenge of the structures at be, and Lower Tar as a project really strives to achieve that as well.
What do you have coming up now that Abstract Parasite is out?
I have a few things coming through the pipeline that I'm really excited about. I'm going to be featured on this insane 2LP comp that Myn's Public System Recordings imprint is putting out, which includes Beau Wanzer, Container, E-Saggila, DJ Richard, Myn, and a bunch of other heavy hitters. Also coming on PSR, I'm putting out a split LP with DJ Speedsick. Also, I have a tape coming out on Fantasy 1 and sometime next year I'm putting out a 7″ with Texas based label Black Porno Cassette, which have both been putting out some really great stuff.
Listen to Abstract Parasite: