Ukrainian post-punk and darkwave act Gil'otina is a project by Kyievian musician Ivan Kotsiubynsky that made its debut with 2017's Taiga LP. A bleak synth-driven collection of 8 mesmerizing songs sung in his native tongue, the record was written and recorded completely DIY by Ivan in a village house near Kyiv, while taking its name from the boreal forests at the steppes of Siberia.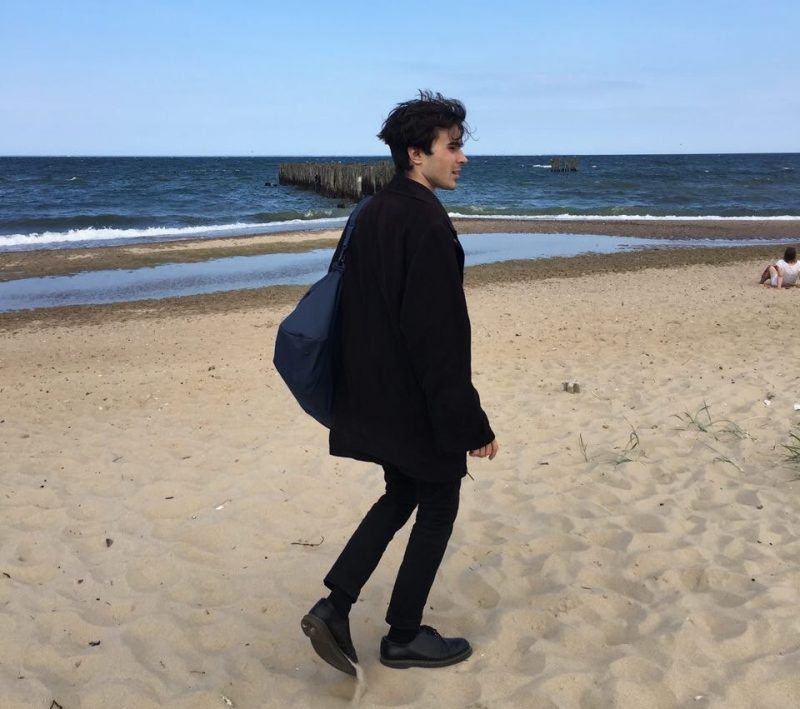 Following this release, Ivan soon grew to be well known within the post-punk community in Ukraine, leading to his invitation to supporting marquee acts such as Lebanon Hanover, Boy Harsher, Molchat Doma, and more.
In August of 2018, Ivan embarked on a small Ukrainian-European tour playing in his hometown of Kyiv, as well as Lviv, Warsaw, and Berlin. This culminated with a showcase at the impeccably curated Kalabalik Pa Tyrolen festival in Sweden, where his live performance was well-received by comprised of some of the most enthusiastic fans of gloomy post-punk music worldwide.
The latest release from Gil'otina, Orgán, is an intense progression from Taiga,  resulting in a spellbinding synth-driven record full of rich aural textures and complex melodies that elicit a perfect understanding of the kind of song composition and production prevalent during the 80s. Yet, Orgán has a sounds both fresh and new, like the soundtrack for a trek through a snow-covered forest in the dead of night, with analogue pulses fluttering for the warmth necessary to endure the arctic chill.
A standout track on the seven-track record is "Tvari", whose title translates to "Substances".  In the song, Ivan Kotsiubynsky's haunting vocals reverberate over a vast bed of dark synths and drum machines that evoke an otherworldly mood.
A culmination of a year's worth of effort, Orgán is a massive and affecting record that cuts to the very marrow, which is unquestionably what Gil'otina was aiming to achieve.
In August of 2021, Gil'otina is set to perform at Pop-Kultur Berlin and is invited to play at Kalabalik Pa Tyrolen for the second time.
Orgán, out now through Worn Pop records, is available for purchase and to listen to on all streaming platforms here