Autophobia is defined by the dictionary as the persistent, crippling fear of being alone. For Matty Taylor, lead vocalist/guitarist of LA's acclaimed Tennis System, the very idea of making an album in the midst of a lockdown alone was enough to trigger the condition. For months, as venues sat empty and legions of musicians also searched for meaning, he wrote nothing, played nowhere, and let the dust gather.
"I was done. I didn't want to make music anymore," he says. The incessant pressure to garner followers, compromise his vision, and prioritize streams over art had taken its toll. The unknowable void the pandemic left for musicians felt like a cosmic sign. Chadwick Johnson (Hundredth, Pure Violet), however, changed his course.
"If Chadwick hadn't called me and said, 'Why don't you come down here and make the record?' I don't know what the fuck I would have done," Taylor says. "I wouldn't have made this record."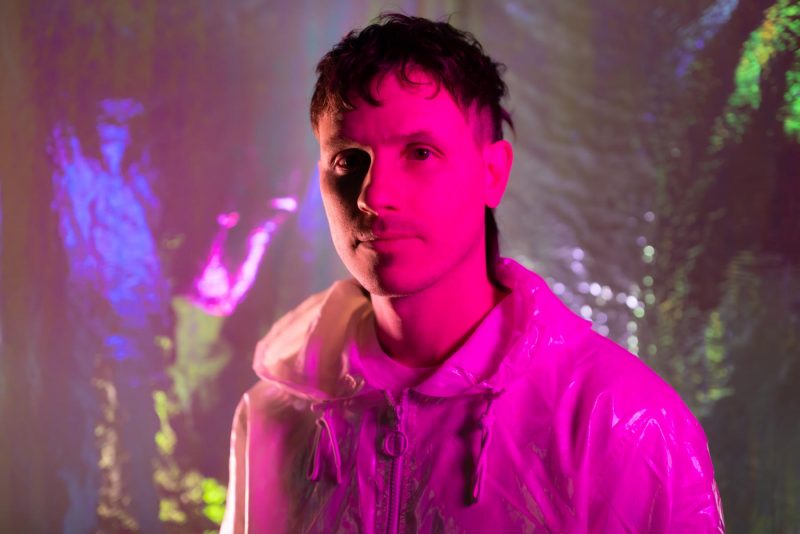 Johnson's gamble with his friend paid off. Now Tennis System, newly signed to Quiet Panic, unfurls a new single and music video for Truth Hurts, the first track off their forthcoming release Autophobia. Written and recorded entirely during the pandemic, Autophobia is Tennis System's first new LP since 2019's Lovesick. "Writing these songs without a band let me make music without having to meet anyone's expectations but my own," says Taylor. "I focused on making the record I wanted to make."
The basest human instincts became his inspiration, revealed in stark relief this year. "You see the desperation," he says. "Relationships were falling apart. You saw people doing Instagram Live every day just to feel a connection to people, to feel relevant, to fulfill some craving to not be alone." Of the collective existential crisis of the Instagram economy, he declares, "It's autophobia in and of itself."
Though minimalism reigns on Autophobia, the chorus-heavy anthems Tennis System is known for bleed into the first single, Truth Hurts, in which Taylor lays out an argument that being alone is not necessarily being weak.  The accompanying video, directed by Bradley Scott with lighting design by Cameron Nawaz, is a simple but effective performance film.
Watch below:
Preorder Autophobia here:
Follow Tennis System