"Drown your sorrows in reverb."
Melbourne's Joseph Ling needed a change. After spending years fronting punk and grunge bands, the synthesizer began calling for his attention, and he changed gears. In late 2019, Ling formed Static, focusing more on a "proudly DIY" post-punk approach.
Originally a vehicle for learning how to mix and to keep himself going when his main band had downtime, Static has now become Ling's full-time focus. Still, he has not entirely shed the influence of punk. Lurking beneath the bleak soundscapes, the sense of energy and momentum courses throughout his music through bold basslines, minimalist drumming, and atmospheric synths.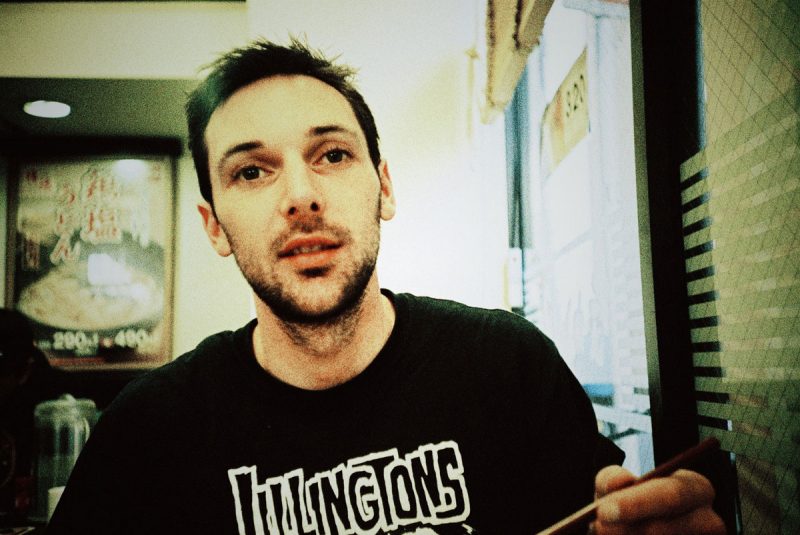 Describing Static's sound as "Stranger Things meets The National," the outfit does indeed have that nostalgic twist: a synth construction similar to S U R V I V E, a revisitation of the oeuvre of vintage sci-fi scores, Ling's soaring, earnest vocals bringing to mind The The's Matt Johnson with a twist of Peter Garrett lite.
The result is When I'm Falling, four tracks of 80s-inspired, lo-fi post-punk songs that trigger latent memories in the guise of sonic retrofuturism. The band cites Black Marble, Molchat Doma, The Cure, Joy Division, and Discography as their biggest influences. Turn the Light On, Static's latest full-length album, came out in July of this year.
Static is passionate about creating inclusive and diverse music scenes. All digital sales of this EP will be donated to Minus18, helping to support LGBTQIA+ youth in Australia. The band also acknowledges the songs were made on the lands of the Wurundjeri peoples of the Kulin Nation and note that they pay their respects to all indigenous peoples and their elders, and acknowledge their ongoing sovereignty of Australia. It is indeed a touching gesture.
When I'm Falling is out now on all streaming platforms such as:
Bandcamp:
And Spotify: