It's not everyday that we see a sci-fi fantastical adventure situated alongside a synthpop song, but Vandal Moon's new video for "Young. Deadly. Beautiful." does just that. "With this video we wanted to get weird and do something different," says Vandal Moon's Blake Voss. "There's a million music videos out there with bands posturing & whatnot. We're making art, and that means doing our own, unique thing. So that's what we did."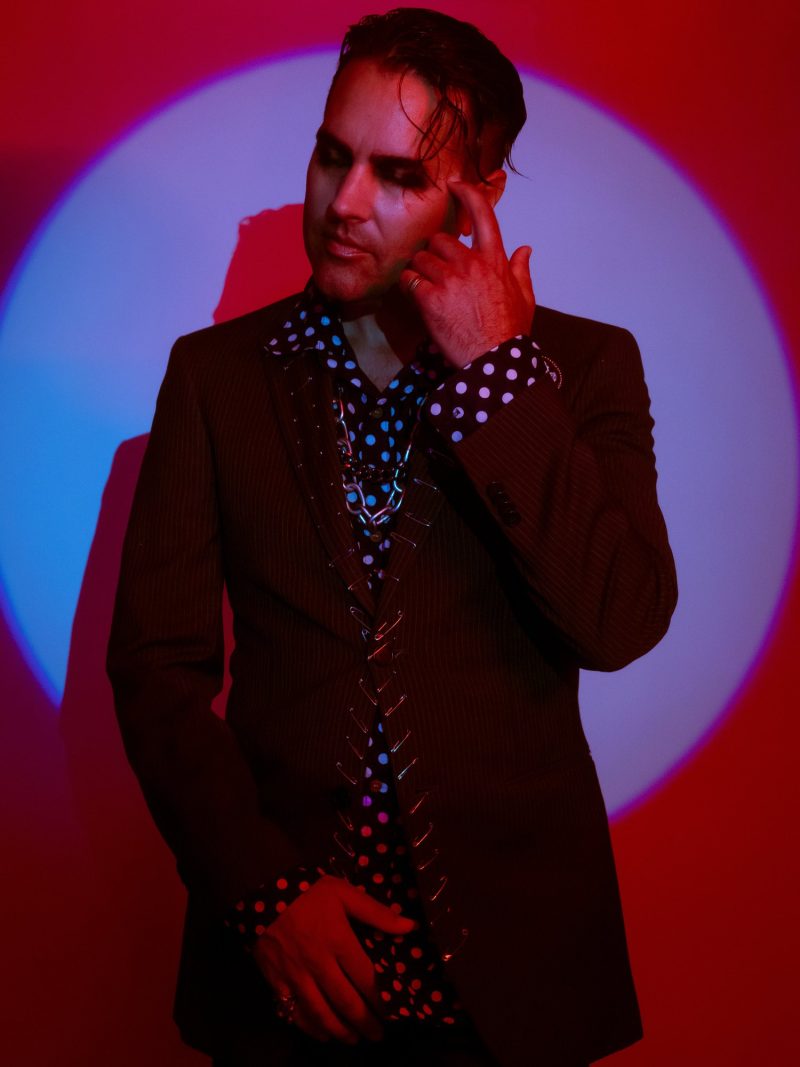 As a mini production all its own, the video by director Roman Arriola was created with stop-motion animation and live action film that's synthesized together with effects starring Voss, Jeremy Einsiedler (the second member of Vandal Moon) and Theresa Krosse—the result is part Dune, part The NeverEnding Story.
"The protagonists in our story are faced with disruption, chaos and the unknown. But there's a light in the darkness if you're willing to fight for it," Voss continues about the video's concept which depicts the hero who unflinchingly presses on to save their friend from a menacing dragon. The apocalyptic story is underlined by the melancholy dance music that Vandal Moon has perfected over the years. As the lead track from the new album, Queen of the Night, the band reaffirms their position among the new wave of synthpop.
"Young. Deadly. Beautiful." is just as cinematic as its video, lush in mournful synthesizers over a beat suitable for swaying. Voss' compelling vocals shine amongst the darkness and the music achieves a level of vivid technicolor that is indisputably addictive. The song is "thematically an introduction to the larger theme of the album, which is essentially 'being young in the world that's going to shit,'" notes Voss. Well received.
Watch the video below:
Purchase Queen of the Night via Bandcamp.
Follow Vandal Moon on IG.