Following the release of the Dios Des Los Muertos-inspired stand-alone single "When You're Gone", Swedish captains of dark post-punk Then Comes Silence have announced they are the first to ink a deal with NEXILIS, a new label under the flag of Schubert Music Europe.
Along with the announcement of the signing with the Berlin-based label also comes the news that the band's new album Hunger looms on the horizon, with the album's first single "Rise To The Bait" to appear sometime this coming February.
Hunger is the band's sixth studio album. Then Comes Silence was formed a decade ago in Sweden back in 2012. After various releases on smaller labels, Then Comes Silence had signed to Nuclear Blast in 2017 for their fourth album Blood. Their most recent release and fifth LP Machine was released in early 2020 on Oblivion/SPV.
In addition to the Darkwave, Goth, and Post-Punk genres straddled by the versatile first act on the roster, Then Comes Silence, Nexilis promises to provide a platform for other Alternative and Dark rock acts outside the mainstream. This includes various music genres on the fringes and periphery via various electronic styles, from Synth-Pop to Industrial—and also to the Metal arena.
Both the band and the label are thrilled about the new signing. Read their remarks below.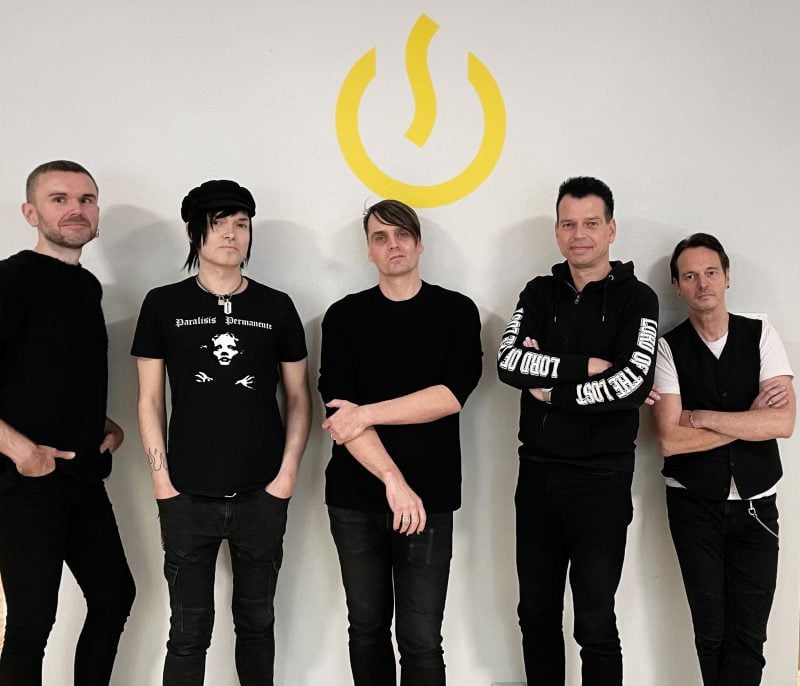 Alex Svenson (Then Comes Silence): "The pandemic years didn't only bring lockdowns, cancellations and death rates. There were a lot of changes made all over the place. When Gero told us he had started another label with exciting new plans and visions, we didn't need time for consideration. We are really looking forward to working closely with Gero, Thomas, Eric and the rest behind Nexilis and Schubert Music. Let the post-corona mayhem begin and create some magic."
Thomas Thyssen (Managing Director / Schubert Music Publishing, Head of Recorded Music / Schubert Music Europe): "Then Comes Silence have been on our radar for years. With our new label Nexilis serving as the backbone and Gero at the forefront as label head, a collaboration has finally become possible. A start in this new constellation that we couldn't be happier about."
Gero Herrde (A&R Nexilis / Schubert Music Europe): "I already had the opportunity to work with this extraordinary band during the campaign for their still current album 'Machine'. Alex Svenson and his men stand for Post-Punk at its best – on an enormously high artistic and studio technical level. 'Hunger' will even surpass this; I can already say that much after listening to the first tracks!"
Eric Burton (Schubert Music Europe / Head of Celsius Management + Hardbeat Promotion): "Then Comes Silence are a great band who interpret the Post-Punk genre in a very contemporary way and add their very own touch to the sound. Hence, the new album 'Hunger' is a great start for our new label Nexilis!"
Follow Then Comes Silence: