Goth-tinged post-punk trio Sacred Hearts, a queer/nonbinary/femme outfit hailing from Meanjin (Brisbane), Australia, has returned with 'Vices", a new single following up their debut track "Glamour Girls".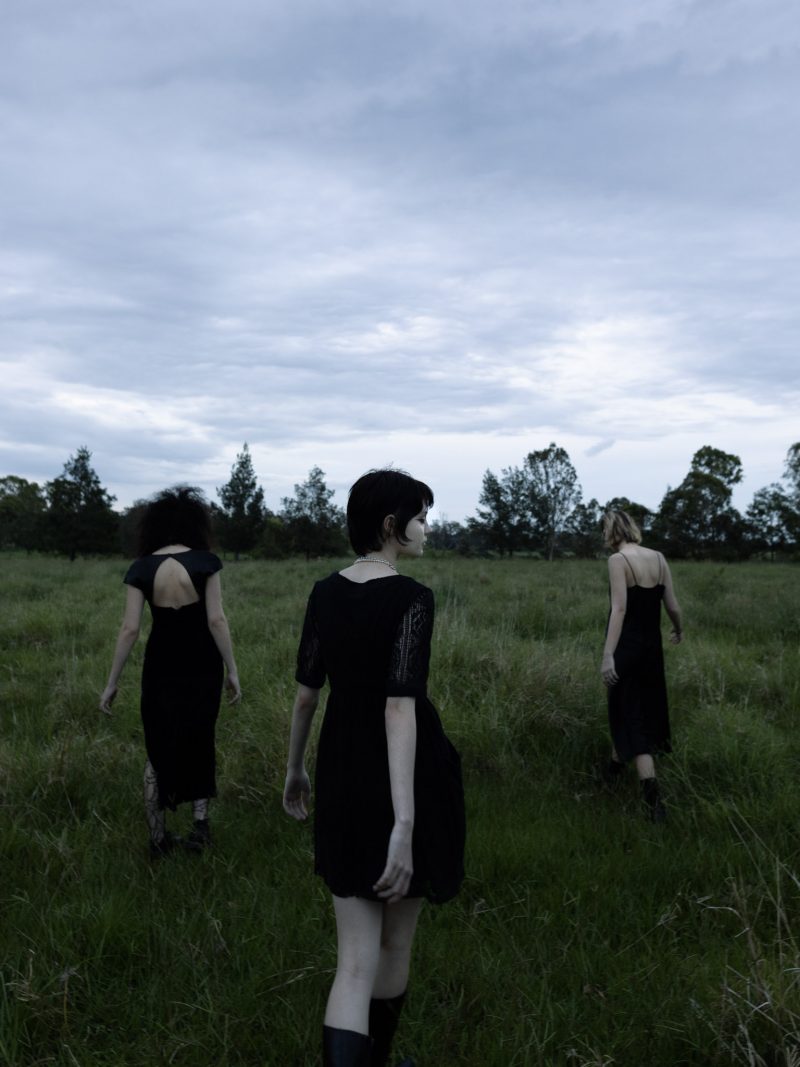 One of the hardest things to do is to watch someone wither away and succumb to addiction. "Vices" encapsulates that singular kind of dread that slowly descends into a feeling of deep despair, spiraling into nearly inescapable hopelessness.
As the band explains to Blunt Magazine, "This song comes from a very dark and vulnerable place. For this song, we focused on how to translate raw emotion into sound. I'm excited to share this piece of myself with you and connect with those who get it."
Produced by Aaron Shanahan (of Dream Dali), the song has a sound inspired by classic 4AD bands such as the Cocteau Twins and the label's collaboration project This Mortal Coil. With its brooding and melodic bassline, pensive percussion, and introspective and gauzy guitar riffs, the song drifts in beautiful desolation guided by vocals reminiscent of both a Feminine Rowland S. Howard, and Lydia Lunch.
Listen to "Vices" below:
Sacred Hearts have garnered international attention by amassing a small following via uploading covers to their YouTube throughout 2020 and 2021. Their debut single "Glamour Girls" was released in July of 2021. Throughout last year, they played in Brisbane venues such as The Brightside, The Station, and The Bearded Lady. 
Follow Sacred Hearts