Ever just want a relaxing night in, cup of cocoa in hand, the soft strident sounds of primal screaming on the stereo? Norwegian artist Sturle Dagsland has just the ticket. If Animal decided to drop drumming for the Electric Mayhem, take an ayahuasca trip, and then release a solo album, you'd get an idea of the sound behind the batshit insane one and a half minutes that comprise Dagsland's aptly-named Frenzy.
Together with his brother Sjur, Dagsland seeks to create an expressive soundscape that shifts from the ethereal and beautiful to the wild and abrasive. Dagsland's adventurous blend of intense vocal techniques and pop melodies. Driven by distorted guitars, dirty rhythms, playful strings, and Dagsland´s captivating vocalisations Frenzy provides a taste…nay, warning, of what to expect from his upcoming debut album and the following release tour together with Finnish psych-rockers Oranssi Pazuzu in May.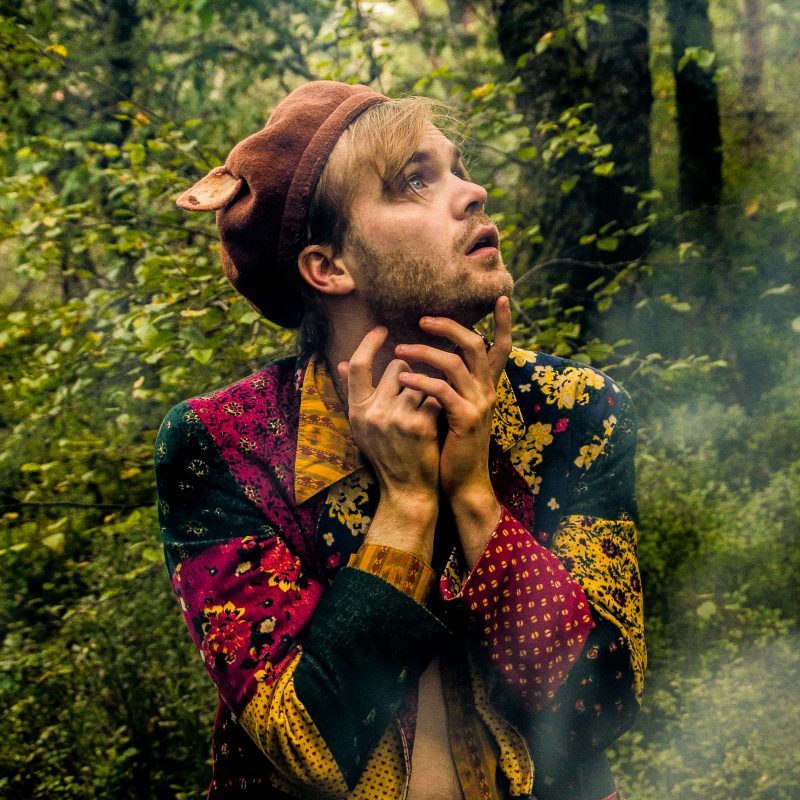 Although mostly recorded in the brothers' home studio, the Dagslands cobbled together various landscapes across Europe to inspire the record: remote cabins in the Norwegian mountaintops, abandoned industrial estates in Russia, Soviet Navy ships in Eastern Europe, a remote lighthouse on a small island in the North Sea.
As SNL's Stefon would coyly tease, this album has everything: a Chinese guzheng, a mbira (a Zimbabwean finger harp), a custom-made Norwegian billy goat horn, Armenian duduk, autoharp, African kalimba, marxophone (fretless zither) and nyckelharpa. This eclectic sonic platform is tethered together with Sturle's blistering, uncompromising whirlwind of a voice.
The project's distinctive sonic palette led the band to perform at Tallinn Music Week, Iceland Airwaves, Sled Island, and SXSW. The project opened for Big Thief in Brooklyn, interspersed with performances at LGBTQ porn festivals in Berlin, sex parties in Brighton, and grand, philharmonic halls in Russia.
Get ready for a wild roller coaster of sound!
Pre-order the record here