Clan of Xymox has had a colourful history over its nearly 40-years of existence. Their innovative experiments in synth combined a darker, more atmospheric aesthetic with New Wave elements, forging a vivid, melancholy new sound: "darkwave," a term, as the legend goes, coined by John Peel.
Founded in 1983 by Ronny Moorings and Anka Wolbert, Clan of Xymox released their debut EP in 1983, called Subsequent Pleasures. With fellow bandmates Pieter Nooten and Frank Weyzig, Xymox were invited by Brendan Perry to support Dead Can Dance on a UK tour, and were then signed to the indie label 4AD, where they continued to evolve their oeuvre. By 1985, they released their self-titled full-length album, Clan of Xymox.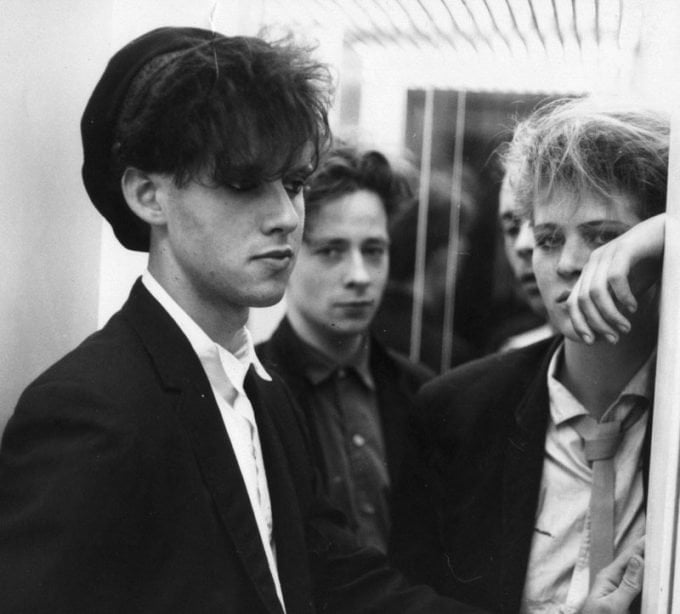 John Peel invited Xymox to record for BBC Radio 1 that year. Despite Moorings' and Wolbert's high anxieties, and technical difficulties with the electronic equipment before the recording, the Peel Sessions were recorded in June and November of 1985. Among the tracks recorded during the first session are the cult favorites, such as a sonorous version of "Stranger", a reworked version of fan-favorite "Muscoviet Mosquito", closer to the version that would appear on the 1987 Lonely is an Eyesore compilation.
Anka's vocals take center stage on "Seventh Time," which is said to be one of the tracks that won over John Peel.
On writing the song, Anka Wolbert had previously explained to Post-Punk.com:
"7th Time" originated with Pieter. He came up with the chord structure and I immediately loved the feel of it. Pieter and I shared a similar sense of musical aesthetics. We were both searching for that kind of beauty that can be so incredibly powerful and ineffable when it comes to music. You know it or recognize it when you hear it. Composing, you may stumble upon it. When lucky. Anyway, I really wanted to add my vocals to it, and the song took shape. Ronny played the bass! Like I mentioned before, it was these kinds of songs that brought out the best in all three of us. The lyrics were about a girl I was madly in love with and I was lucky enough to have a short fling with. Until she ran off with a guy. Heartbreaking stuff when you're just 20.
The tracks on side B were recorded during the second Peel session. These three songs, which would later appear on their 1986 second studio album Medusa, highlight the band's evolution into a melodic and dirgeful sound overwhelmed with anguish and melancholia.
 "After the Call" was written and sung by Pieter Nooten, and has subtle reverberations of Morricone amidst its resonating proto-shoegaze hum. "Agonised by Love" and "Mesmerize", which would later be rechristened the title track for the album Medusa, both point towards the ethereal sorrow that would characterize their sophomore LP. 
Now, for the first time in decades, these Peel recordings are finally available on vinyl and digital formats through Dark Entries. All songs were remastered by George Horn at Fantasy Studios.
Eloise Leigh designed the sleeve, taking inspiration from Vaughn Oliver's iconic designs for 4AD. A 2-sided insert with archival photos and notes from Ronny and Anka recounting their experiences recording at the BBC studio is also offered.
Clan of Xymox's Peel Sessions is out on March 19th, 2021.
Tracklist:
Stranger
Muscoviet Mosquito
Seventh Time
After The Call
Agonised By Love
Mesmerised