Washington DC post-punk band Strange Boutique rose out of the ashes of the city's hardcore scene in the late 1980s, crossing barriers with the nebulous genre. Monica Richards and drummer Daniel Ingram cut their teeth in the music scene with their first band Madhouse, morphing from punk into a more melodic sound, with the addition of former Beefeater guitarist Fred Smith. Strange Boutique's eclectic brand of ethereal pop blended a touch of world music and mysticism. With the addition of bassist Steve Willett (Eubie Hayve), and an entire repertoire of new songs written by new line-up, Strange Boutique was officially born. Monica Richards found her vocal niche, and Steve Willett provided a solid backbone to Fred's guitar antics.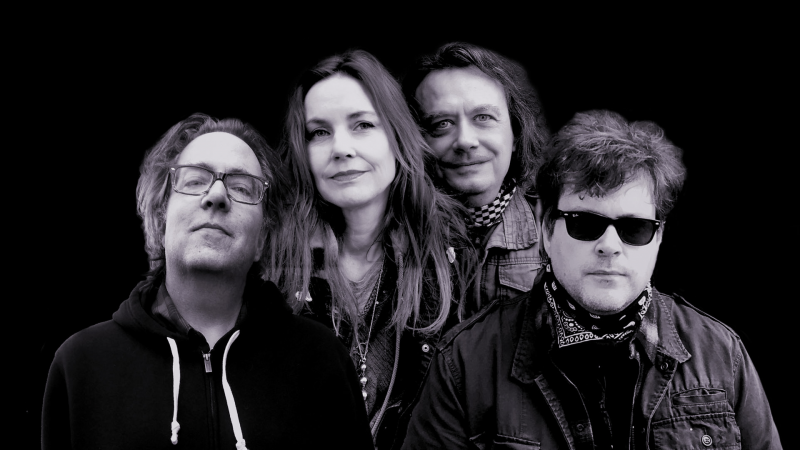 Between 1987 and 1994 the band released four full-length albums and two live albums with Bedazzled Records and also appeared on several compilation albums. Strange Boutique's farewell performance took place at the Black Cat in Washington D.C. in November 1993. When Strange Boutique ended, the band scattered across the country and found new creative outlets … singer Monica Richards moved to Los Angeles and formed Faith and the Muse; guitarist Fred "Freak" Smith played in Blaxmyth, and bassist Steve Willett joined DC guitar ensemble Tone.
Fred "Freak "Smith fell on dire straits, ended up homeless, and was tragically murdered in August of 2017.
What started as a means to some closure and a proper send-off for the beloved guitarist led to the first Strange Boutique show since 2004. In June of 2019, Strange Boutique rose from the ashes to a full house at a DC club for an evening of music, toasts, and a celebration of the life of a lost friend. While rehearsing with drummer Rand Blackwell and guitarist Dennis Kane, it became apparent that even after an extended hiatus and with a revamped line-up, … being Strange Boutique came naturally. The warm reception for the new lineup playing the old songs and the joy of playing together made the decision to write new material an easy one.
Circumstances collided and colluded, and for the first time in over twenty years there is new Strange Boutique music to share; a new EP, featuring the single Jet Stream: a song of childlike wonder and hope. Sonically picking up where they left off, the new single finds the band pulsing, bouncing and bending, as a lyrical protagonist searches for an inner hero.
Watch the video for Jet Stream below:
The Jet Stream EP is out now.