Championing the spirit of Joy Division, Killing Joke, and The Chameleons, brand new post-punk duo Fixed Lens emerged in March of 2021 from the smoke-filled basements of Berlin's DIY Underground music scene. Truly exemplifying the concept of Deutsch-Amerikanische Freundschaft, Fixed Lens nods to the roots of the Berlin electronic scene in six tracks of cold, driving machine beats and ethereal synths weaving melancholic, chorus-drenched post-punk guitar melodies.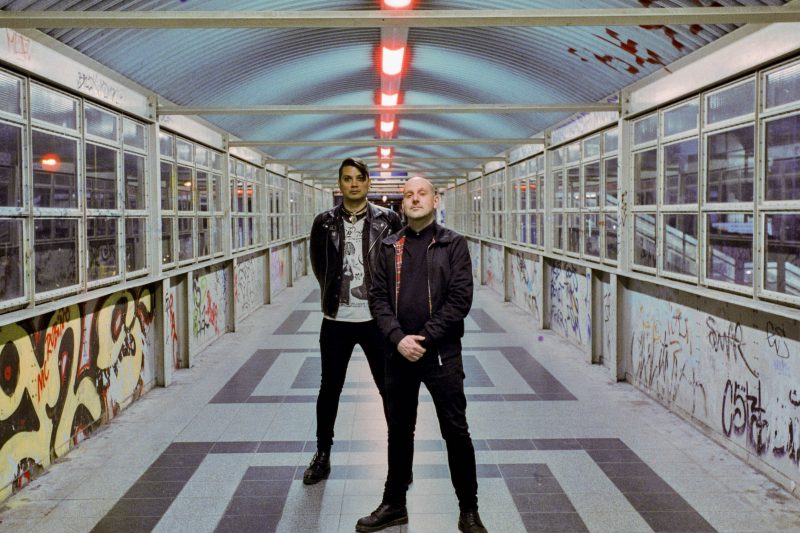 A collaboration between machinist Matthias Gaese and singer/guitarist Robert Hanna (Totenwald), Fixed Lens paints a dystopian picture of an impending future, marred by an incessant surveillance state, colony collapse, and the dreary malaise of a society in decay. The eerie synths beautifully highlight raw vocals reminiscent of Mark Burgess, Jaz Coleman,  and Carl Fisher of The Blitz, which resonate with passionate political poetry throughout the tracks on Fixed Lens. At once a time capsule of a sound rooted in the early 80s and a window to the future, Fixed Lens is beautifully poised, powerful songwriting.
Fixed Lens was engineered and mixed by the band in their studio throughout the first wave of the pandemic in 2020-2021, and mastered by Chris Hanzsek at Hanzsek Audio in Snohomish, WA in March 2021. The release comes in physical format as a limited run of 100 cassette tapes on rifle-colored shells.
Listen to the album below:

If you would like cassette tapes of the EP they can be purchased here.
Follow Fixed Lens