Dressed up just like a rebel
Lying next to me; cold and lonely
Out here on the dark side
This ain't the void you're looking for
Sometimes things just don't work out, no matter how hard you try. You, or your significant other, have shed something over time, and the frequencies between you clash…you know it is time to break the ties and go for a new experience in life. This is the message behind the dreamy, shoegaze-soaked new single and music video from Songs For Sabotage, "Phantom".
"It's about the lingering seconds when you're lying quietly awake next to the person you're about leave forever," says Sophie Lina, frontwoman and guitarist for the band. "You're waiting for the perfect time to disappear and drive away into the night… and afterward you remind yourself that this dark void is no place to stay. "Phantom" was inspired by two people we once knew – our former selves…the lyrics are pulled directly from past traumas that were a result of toxic partnerships we both found ourselves in."
Musical director/guitarist Richey Rose adds, "Phantom describes the moment you realize the relationship doesn't serve anything, and you've essentially trapped yourself. The lightbulb's gone off and you're like, 'okay, I need to GTFO now!' … from that second on it's about leaving the past behind, both physically and mentally."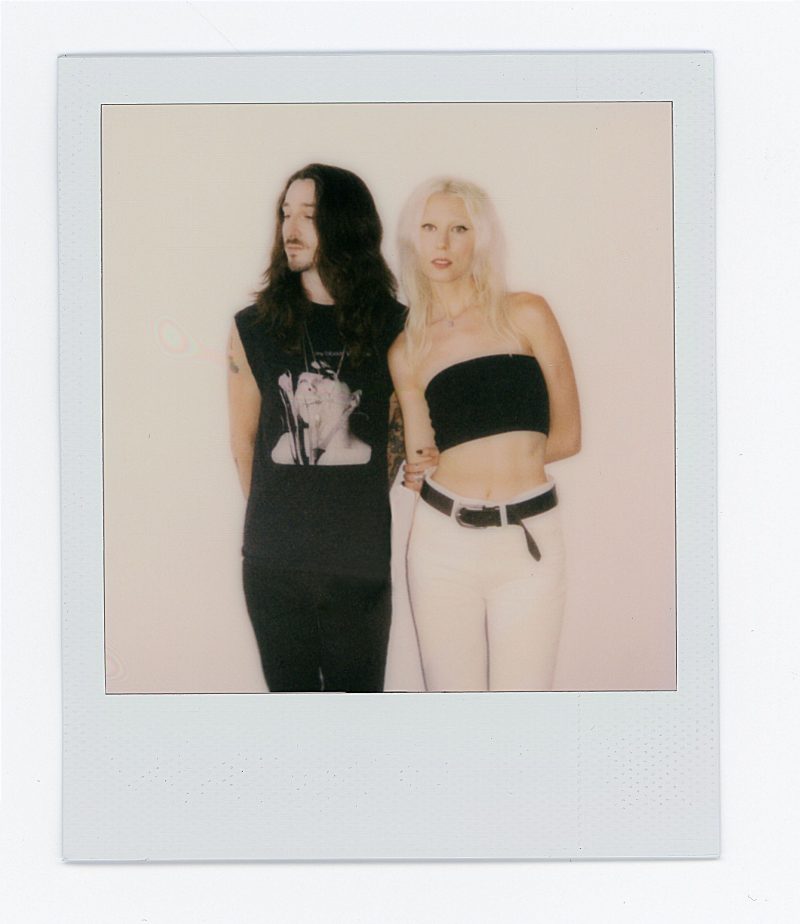 Songs for Sabotage wrote, recorded, mixed, and mastered "Phantom" this past spring at their home studio in Los Angeles. Phantom is the second single they've released since last September's debut album, Night of Joy. The accompanying music video, a narrative of those harrowing moments of realization and running off into the night, was shot by LA-based creative Rick Perez with direction and editing by Songs for Sabotage. It is heavy with Lynchian elements, as well as classic LA Noir style, adding to the feeling of desperation for a better life.
"We want to offer more in regards to memorable songwriting, especially when it comes to a clever, classic pop hook," explains Richey. The moody, haunting sound is reminiscent of new wave stalwarts The Motels, Pat Benatar, and a smattering of Suzanne Vega.
Excellent storytelling from Songs For Sabotage.
Watch below:
Presave on Spotify here.
Follow Songs For Sabotage: