It's been a decade since Canadian-born and Scotland-based synth outfit Soft Riot unleashed their first EP release, No Longer Stranger.  Marking this milestone is Second Lives (Possession Records), a compilation album featuring eight reworked obscure singles that were featured on various compilations, as well as some new unreleased material.
Originally Soft Riot's Jack Duckworth had intended the album as a comprehensive archive of unreleased material collecting over the past decade: demos, odd bits, and other ephemera. Second Lives sees the release fine-tuned into an album of its own right, focusing on key tracks and bringing out their strengths, updating old tracks — often ones that are still played out live — providing them new life and perspective.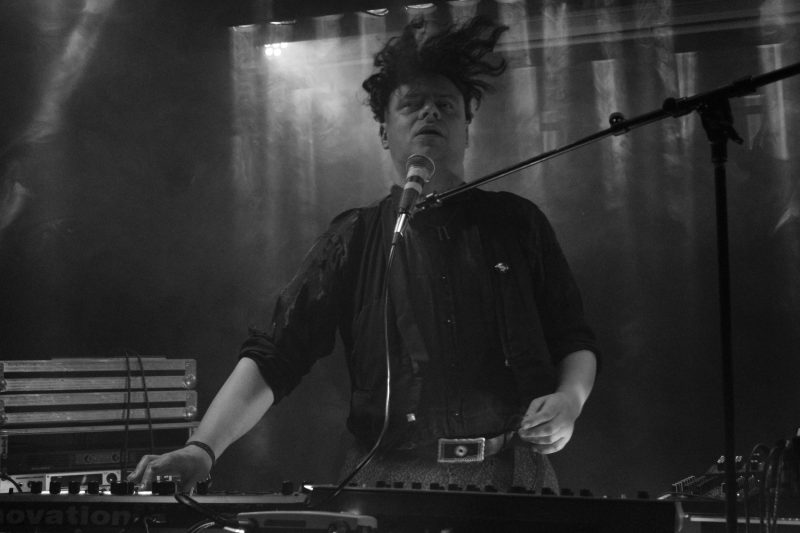 Tracks include redone versions of "Cinema Eyes," "Another Drone In Your Head" and "Write Yourself Into The Void" (all from 2013's Fiction Prediction), outtake tracks from 2020's Chin Up and 2019's When Push Comes To Shove, as well as out-of-print cover songs with new mixes from singer-songwriter Bruce Cockburn and the legendary punk band Nomeansno.
Soft Riot has been keeping busy between album releases, appearing on various compilation albums, collaborations, and remix projects.
One revisited track was 2013's "Cinema Eyes." The video for the track was given a glitchy, German Expressionist reworking with a nod to Fritz Lang.
Other projects involving Soft Riot include remixes for Logan Sky and Steven Jones (Visage), a collaboration with Iv/An and Madmoizel for a group project called Tral Neu, a contribution to DREAM BABY DREAM – Compilation #1, and  OSTROFTI – Sudden Vision Zones (Mantra #02), a four-track album to be released under a moniker used by Soft Riot; meandering soundtrack pieces delving into ambience, drone and soundtrack-influenced electronic music. This will be released on the US imprint label Meditape on 11 July 2021 through the label and the Soft Riot store.
Listen below:
Second Lives will be available on CD, cassette, and digital.
Tracklisting
Lovers In A Dangerous Time — Bruce Cockburn cover
Cinema Eyes (Version IV)
Another Drone In Your Head (Second Version)
Your Back To The Stone (March Version)
Write Yourself Into The Void (Second Version) — Nomeansno cover
We Are The Chopped (Second Version)
Fool For A Day
Long And Tangled Thoughts
Follow Soft Riot: