Under the ground
She waits for you
A blanket made of leaves
Insects called to feed
Emanating from under the gray skies of Seattle, Nox Novacula breaths their icy breath over the pallid corpse of the modern goth and deathrock scenes, exploring the gloomiest depths of existence through their unique musical language churning with dark romanticism. Make no mistake: this is literal death rock, both stylistically and thematically. Glass-cold guitar work manifests and dissipates in conversation with a mournful bass performance and relentless percussion, forging a technicolor palette that could easily fit in a classic Argento or Lynch film.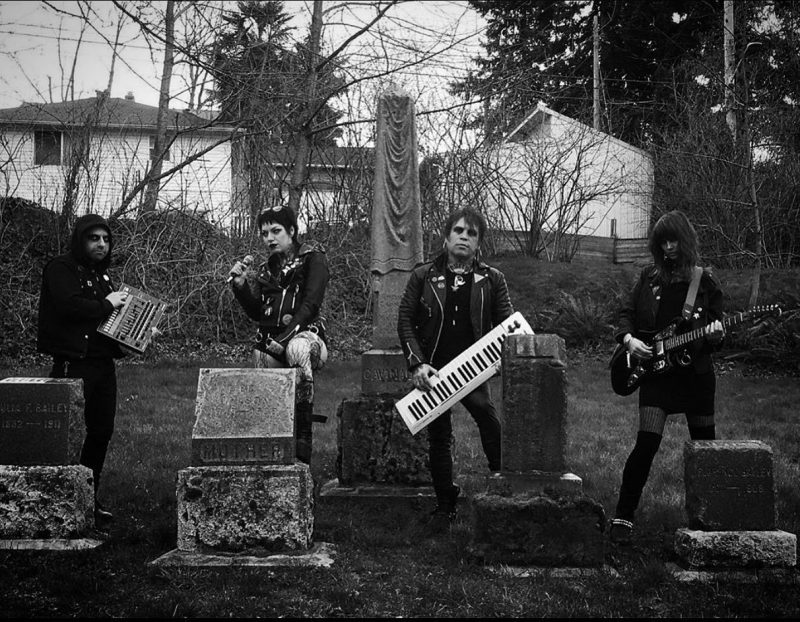 Their latest release, Last Will and Testament, is a powerful true-crime tale describing the demise and decomposition of a slain young woman. The stuff of nightmares and endless Netflix specials, the lyrics are a frightening encomium to a tragically stolen life…and a map to find her restless spirit.
The cinematic video for the clip, directed, shot, and edited by Candace Fields, documents the last sighting of the beautiful, doomed Titian-haired femme fatale. The track is off their long-awaited first full-length album, Ascension.
Ascension follows the band's landmark self-titled EP and its follow-up, Hitchhiker/Drug. A funereal aura enrobes each piece, with a virtuoso vocal performance guiding its audience through the procession. The 8-song gothic opus emerges from its damp mausoleum on 28 May 2021 via Manic Depression Records.
Follow Nox Nocavula: