Brooklyn's synth genius Johnny Dynamite, the solo alias of singer/songwriter/producer John Morisi, has a new offering from his grab bag of musical goodies (with his band The Bloodsuckers): Bats In The Woods. With this track, out now via Born Losers Records, Dynamite continues his trend of saturated electro art-pop, indie sensibilities, and a dreamy, psychedelic veil of nostalgia, coupled with his strong narrative lyrics and angst-filled voice.
Inspired by the illustrative work of his grandfather, acclaimed comic book artist Pete Morisi, Johnny Dynamite took on the name of one of his most iconic characters: an anti-hero detective from the underworld. Emerging in the mid-2010s as a staple of the Greater New York DIY basement scene, Dynamite rooted himself in Brooklyn after years of touring, and devoted his time to develop his mostly self-recorded craft by setting up small bedroom studios across the city (wherever he resides). A multi-instrumentalist (and frequent destroyer of snare drums), Dynamite's heartbreak weapons of choice are primarily the Akai MPC and Prophet synthesizer.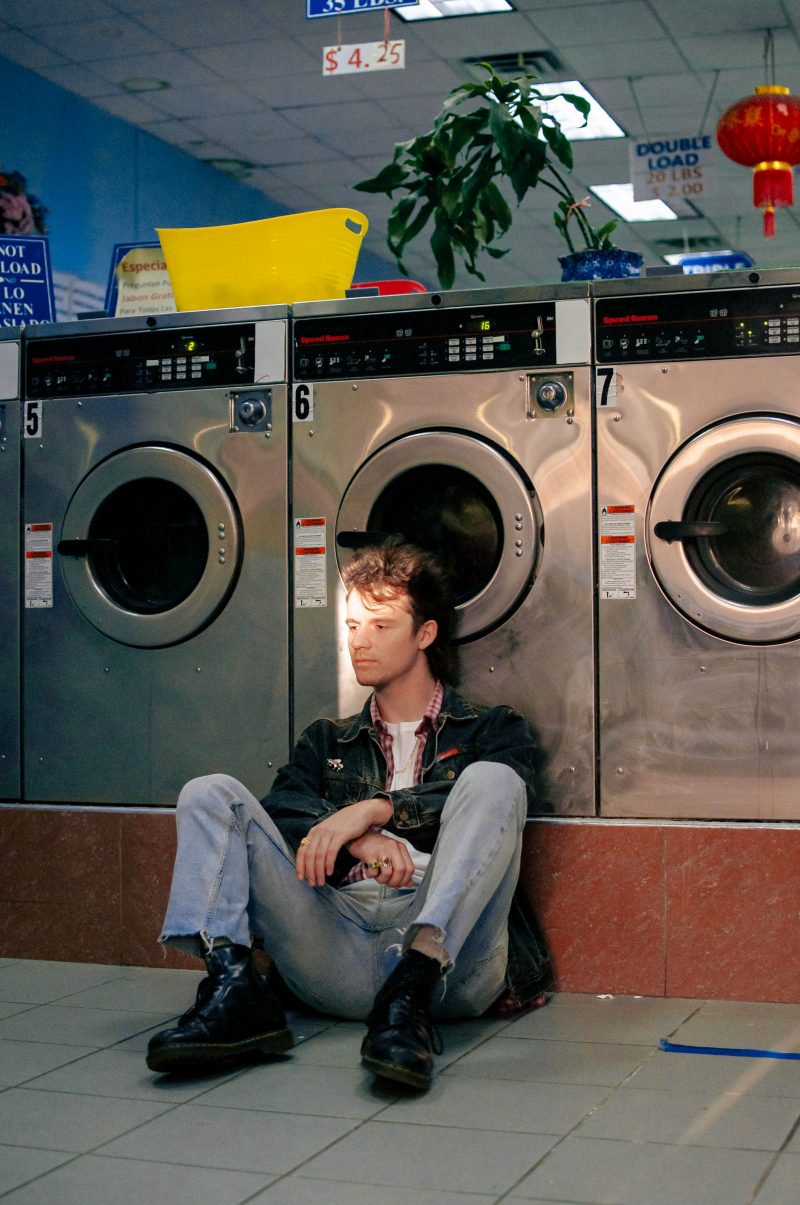 Dynamite's debut solo album, 2020's Heartbroken, landed much positive reception and buzz in the NYC scene.
The video clip for Bats In The Woods, directed by Max R Holland, is a straightforward performance video of the band, with bright backgrounds (a clever nod to the iconic opener of Ann-Margret singing Bye Bye Birdie) interspersed with Dynamite roaming through a wooded glen in full 80s regalia. With that Very Metal bitchin' mullet, anything is possible.
Watch Bats In The Woods below:
Sleeveless is out on June 25th.
Follow Johnny Dynamite: