Samo Records is known for their eclectic mix of dance music and their 3rd compilation, Cube, is just that. Following the excellent Mickey Dagger cover of "I Want To Be a Cowboy," the newest release is out digitally today via Bandcamp. Cube is a smattering of genres and styles that have one similarity: serious intrigue connected to a colossal beat. With a whole new batch of artists featured on the compilation, the release offers flavors from a myriad of tempos and moods primed for the dancefloor at all hours of the night (and day).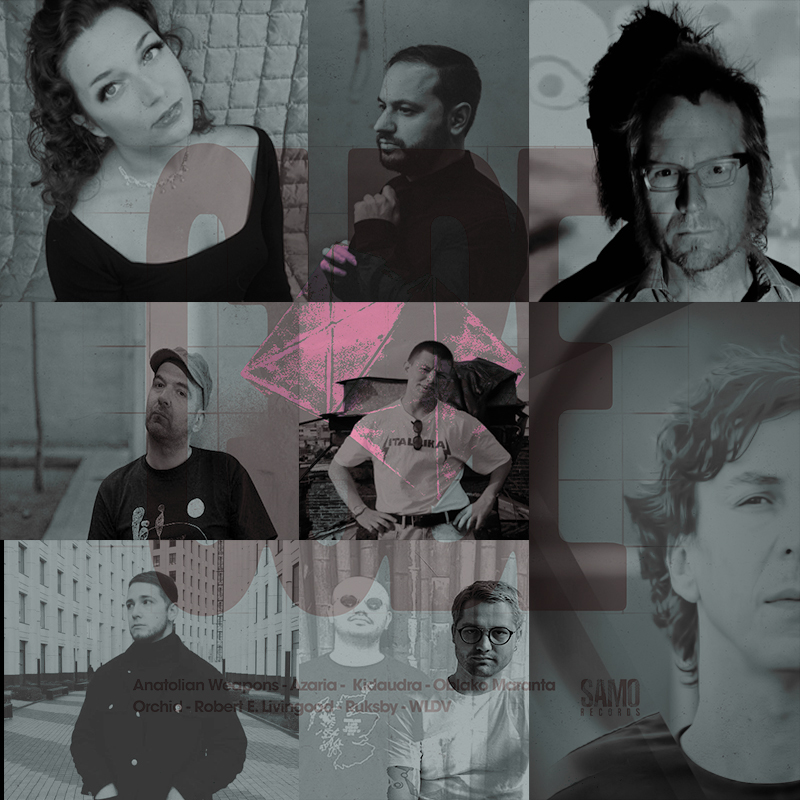 Cube begins with the new beat-laced slow chug of "Melt" by Anatolian Weapons. With its Eastern-influenced feel, the track sits nicely next to Azaria's "Path to Black, Fade to Light" that builds to an epic apex midway through. Ruksby's "Step to Track" races to the end with an acid-dipped EBM bassline, while WLDV utilizes his Italo disco background to create EBM fuel for the rave with "Obsessed"—complete with horror elements that add intrigue. Primed for the raucous club, "Snow" by Kidaudra delivers with a fat and addictive bassline and the compilation's standout track, Orchid's "Talgif," combines new beat, Italo, and early techno elements for an undeniably exciting result. Oblako Maranta's "Seasea (Baltic Mix)" is a hypnotic Eastern style offering that ties the compilation together, while Robert E.  Livingood closes it out with a lo-fi melodic song, "From Outside."
Cube, though varied in its artists and approaches, is a trip through the spectrum of dark, compelling dance music. The compilation is out today, December 17th.
Follow Samo Records: