Philadelphia's Ryder Houston is breaking karmic cycles left and right, starting with his scathing new single, My Mysterious Soundtrack. With lyrics taken straight from his secret diary entries, Houston noticed a pattern of mistreatment rising to the surface, and realized it was time to take charge of his own power.
Houston's spidery vocals bring a sensual pathos to the track, unleashing scathing words from a place of great agony. This lush, sorrowful track sounds like a long-lost collaboration between Martin Gore and Daniel Ash, marrying pop sensibilities with sleaze, a torrid secret rendezvous, and layers of yearning Mellotrons and sampled Fairlight violins. Gated snares ricochet off one another as backup-singer Ariana Kelly's entrancing scales glide from ear to ear. There are elements of 90s grunge peppered with cinematic sensibilities, we hear as much of a Garbage, Massive Attack, and Sneaker Pimps influence as we do John Carpenter.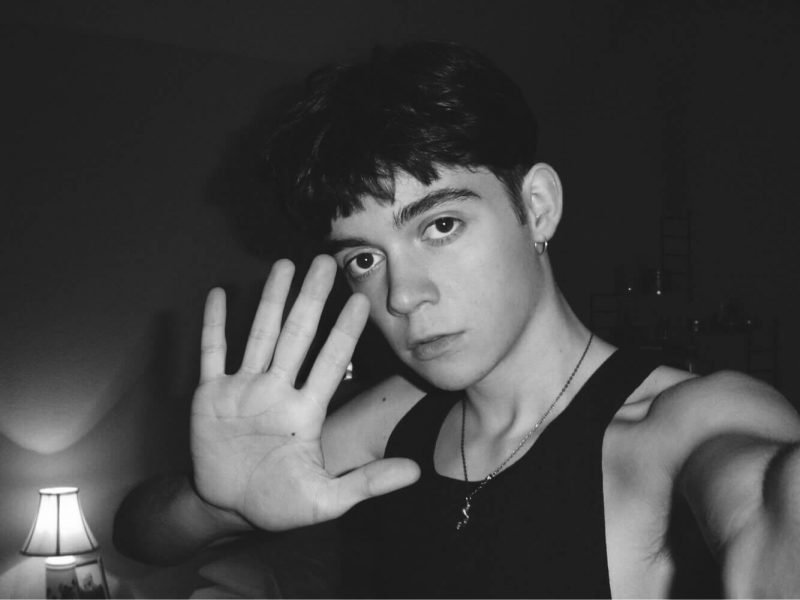 This is a track made for strong narrative, which lends itself well to the intriguing storyline of the accompanying video clip by Houston and Oliver Flynn. The music video for the My Mysterious Soundtrack was shot entirely on VHS in Philadelphia, chock full of images of dirty leather, sizzling cigarettes, and dripping candles. A classic story, masterfully told in a contemporary setting for contemporary times.
Ryder Harrison Houston is an American filmmaker and musician born and raised in a small suburb just outside of Dallas, Texas. At age 19, Houston released his first feature film, Rapture in Blue, in May of 2020. Included on the original soundtrack composed by himself was the film's haunting theme, Wine (A Sea Of Future), performed by artist Ariana Kelly. Sonically, Houston is most inspired by the yearning music of David Lynch composer Angelo Badalamenti and the post-industrial grit of Trent Reznor— artists, like Houston, unashamed of blending crooning, classical bombast with harsh, contemporary textures.
Included on the tracklist for the single is an extended 12" mix, an up-tempo, turn-of-the-millennium club mix, and a special cover of Kate Bush's Mother Stands For Comfort.
Only one question remains— what's your mysterious soundtrack?
Follow Ryder Houston: