The St. Petersburg artist, Nastia Reigel, explores the dark terrain of post-punk under her alias Rosa Damask with the new album, Memorials. Out on July 2nd via DKA, Reigel plunges into the depths of melancholy with echoing, somber guitars, vocals that whisper from beyond, and the funereal march of a steady, reverbed drum beat. The song, "Memorials," is the debut track from the album and, despite its simplicity, flourishes with intense emotion, much like if fuzz of The Jesus & Mary Chain were submerged into the enclosed, droning shadows of the Hadal zone.
The album was recorded between 2018-2020 and serves as a diary of sorts, with each song telling a story or memory, all serving as a memorial to events in Reigel's life. "Memorials" feels like a discovery from the past, a cassette tape demo unearthed from a forgotten corner of time. Listen below:
As a prominent member of the Russian techno scene, Reigel has found success as both an electronic music producer and with Rosa Damask. She founded the first queer party in St. Petersburg, Грань (Grahn'), in 2018 and has written music for several art house films alongside other experimental audio and visual projects. Rosa Damask first appeared on Vatican Shadow's Berghain Mix 09 and soon after released on his label, Hospital Productions.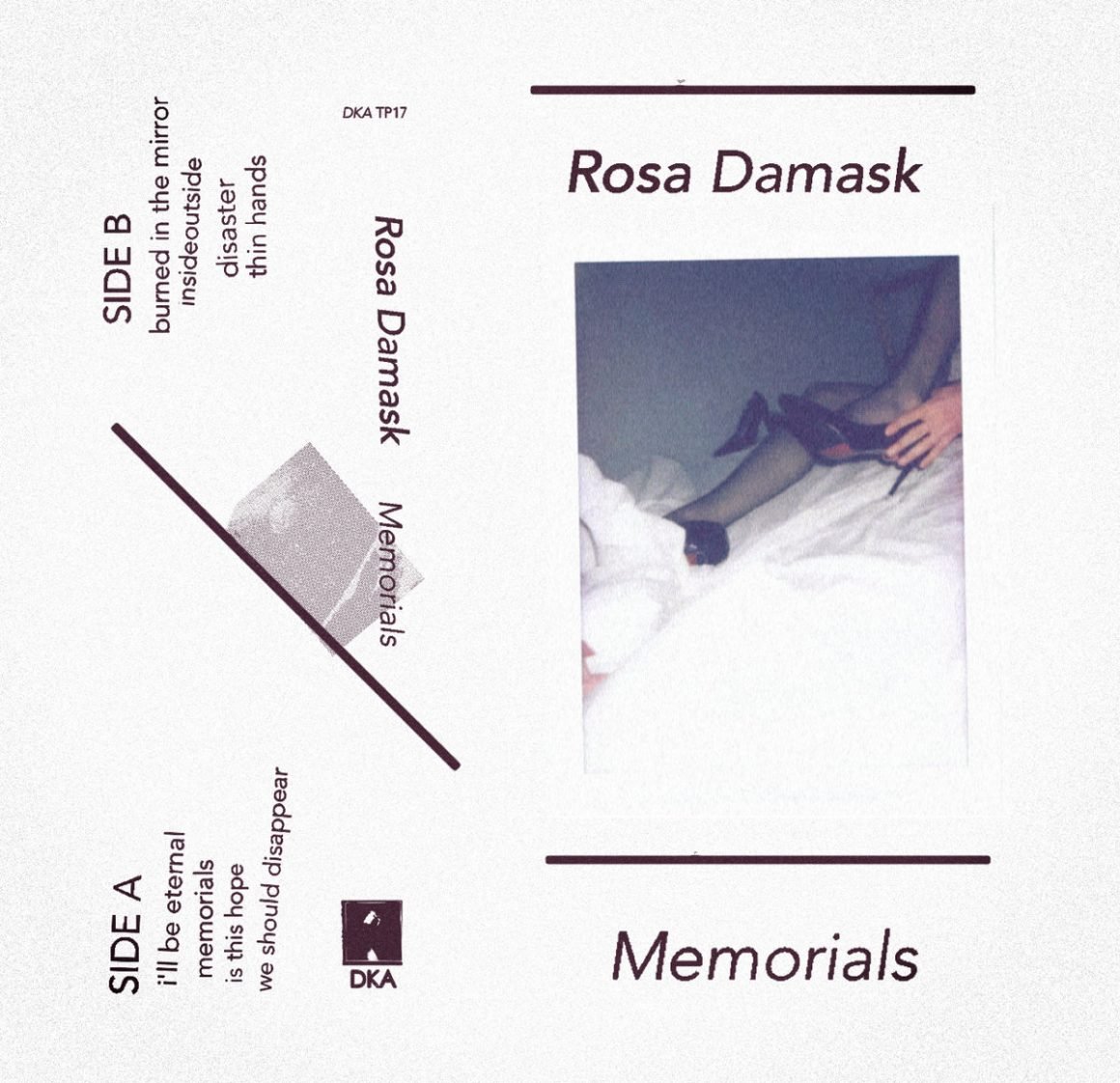 Memorials is out on July 2, 2021 via DKA.