And I can see your face
Your perfume through the air
Semiotics Department of Heteronyms aka SDH have unveiled the video for their track "Poem Against Strong Thinking", the title track taken from their Against Strong Thinking EP, which was released on Valentine's Day 2020.
"Poem Against Strong Thinking" is a fitting close to the melancholic synth poetry found throughout the EP's six tracks. Posing Rilkean questions, the song captures the kind of beautiful sadness that comes from both accepting the unknown and living life as questions to be experienced rather than grasping at the terminal nature of conclusions.
The video is directed by Aitor Bigas and was filmed in 16mm and hand-processed in a lab. The dreamlike visuals are the by-product of experimentations with film duplicates resulting in mesmerizing textures and styles.
Watch below:
SDH is comprised of Andrea P. Latorre and Sergi Algiz, both of which are also known for being members of post-punk outfit Wind Atlas, Together, the pair of musicians weave sensual synth dreams that traverse a deep emotional spectrum, ranging from transcendent euphoria to chasm-like melancholia, and the dance-like ritualism found in-between.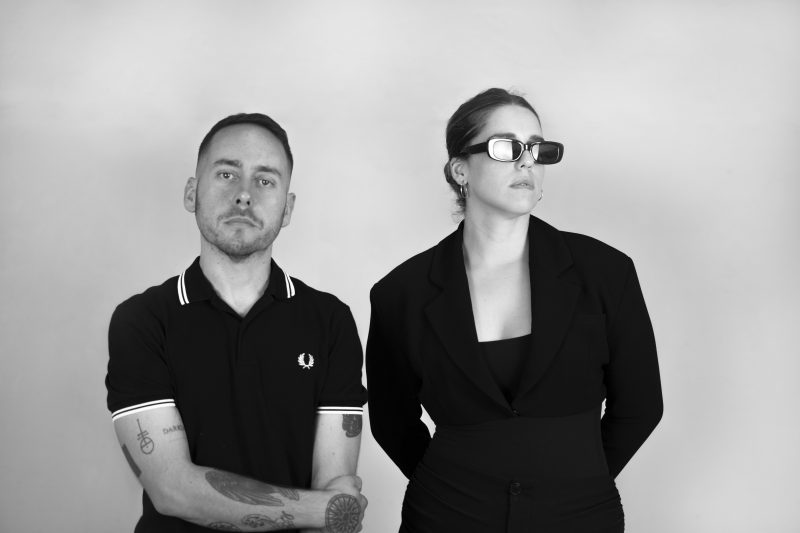 The second pressing of SDH's Against Strong Thinking 12-inch EP is now available to order on 300 on black vinyl with a printed inner sleeve, and their self-titled debut LP is receiving its third pressing in an edition of 500 on red vinyl.
Both are out on April 27th via Avant! Records.
Meanwhile, SDH have also released a video for their brand new single "Maybe A Body", which is being released as a 12-inch Maxi on April 29th.
Follow SDH: