Are you ready to wander back in time through the streets of cities like New York, London, Manchester, and Sheffield to explore the burgeoning post-punk scene?
An enticing trailer has descended upon us for a new documentary based on Simon Reynolds' 2005  book, Rip It Up And Start Again. Filmmakers Nikolaos Katranis, Russell Craig Richardson, and Academy-award winner Leon Gast chronicle the evolution of the chaotic punk spirit as it splintered into new genres. The documentary starts at the roots – The Velvet Underground, James Brown, the Doors, Kraftwerk, Kenneth Anger, Maya Deren, German art movements, reggae/ska, the societal despondency of the Vietnam era- and works its way through the next decade and a half, as the rock genre becomes a veritable fractal of sound and its performers reinvent themselves over and over. Goth, New Romantic, No Wave, Industrial – all spawned out of a combination of poverty, boredom, government failures, immense creativity, alternatives to modern therapy, and the exploding demand to shake up the status quo.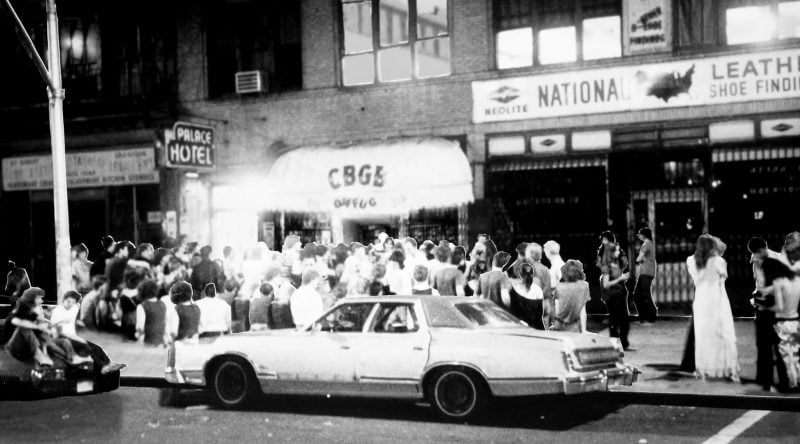 The documentary features highly entertaining and insightful interviews with many luminaries of the era who are often overlooked in nostalgia-fests: Jah Wobble (PiL), Una Baines (The Fall), Alexander Hacke (Einstürzende Neubauten), the late Genesis Breyer-P-Orridge (Throbbing Gristle and Psychic TV) Stephen Mallinder (Cabaret Voltaire), A Certain Ratio, and Ana Da Silva (Raincoats).
The Pop Group's Mark Stewart, who recently released the song collaboration "Cast No Shadow" with Mallinder (via Brooklyn Vegan), makes an appearance. He has no patience for "revisionist history," and minces no words in his disdain for the mythology or living in the past…a tantalizing insight, to be sure. Mallinder himself explains that their motivation was to upend the highly commercial, macho scene in rock. Some saw punk's example as the epiphany to strike out on their own; although Jah Wobble straight out mocks the "mannered" anger of punk, dismissing it as "bourgeois." Never forget who you're dealing with, here.
These interviews in the trailer are peppered with rare performance footage (including Einstüzende Neubauten) and copious photographs by the likes of David Godlis and Anton Corbijn. We also are treated to new photos of A Certain Ratio, Young Marble Giants, Fad Gadget, The Fall, Richard Hell, Siouxsie, Alan Vega, Bowie,
Although a release date has not yet been announced for Rip It Up and Start Again (a title also taken from the song by the new wave band Orange Juice), an extended trailer has been released.
Watch below: