Italy's This Eternal Decay have set loose upon the world romantic darkwave churning infused industrial rhythms and echoes of melodic synthpop with their latest full-length offering, Nocturnæ.
The third studio album of the Roman ensemble focuses on returning to a new normal; a "nocturnal" (in musical jargon) inspired by the darkness with which we struggle to understand or endure. The album features ten tracks that resolve around themes of insecurity, death, love, distance, and human fragility. It features guest artists such as Hapax and Avant-Garde, as well as remixes from ACTORS, Ash Code, Wisborg, and A Copy for Collapse.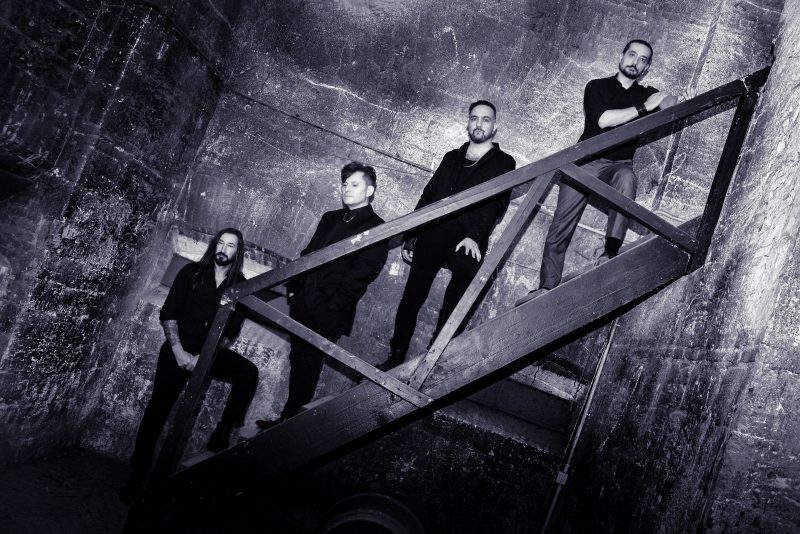 Opening with sombre intensity, "Death Doesn't Lie" sounds as if the Psychedelic Furs' Richard Butler joined forces with Clan of Xymox and latter-day Gary Numan. It is dark, insistent, and brooding.
"Disappear" has more gothic undertones with melancholic synths, blaring a message of urgency. "Lights" continues the trend, hinting at a more psychedelic flavour.
"No Apologies" channels later Depeche Mode as well as NIN. "DarkLove" follows in similar footsteps, with a plodding baseline and mournful synths. "Scars" brings in some Skinny Puppy darkness; a dark battle-weary anthem. The title track moves back into gothic territory with a menacing whisper throughout before exploding into a high-energy backbeat.
The lurching "Two Shades of Black" takes things back into gothic ballad territory, a sinister synth peppered with heavy fuzz. "She Walks Away" (feat. HAPAX) is more energetic, squarely in Sisters of Mercy four-on-the-floor drumming and dispassionate vocal delivery." "A Deal Prayer" is a fervent prayer whispered in Italian, taking us through an outro of intensity with the desire for optimism and hope.
Nocturnæ is out now via Trisol/ Soulfood in digital, CDs and vinyl formats.
This Eternal Decay was formed by Riccardo Sabetti (Spiral69), Pasquale Vico (Date at Midnight), Andrea Freda (Spiritual Front), and Alessio Schiavi (Avant-Garde). 
Follow This Eternal Decay: