Quarantine, the rise of fascism, and the relentless news cycle has everyone caught in a hellish loop of anxious doomscrolling. As we greedily lap up salacious headlines and news clips on our phones, we collectively wonder if anything is changing for the better.
Humanity loves believing in a simpler past. To modern sensibility, the 1980s seem as much of a gentle utopia now as the 1960s did when The Wonder Years premiered in 1988. The deluge of nihilistic reboots is played out so heavily now, one wonders if innovation is still allowed, or if we're just going to settle for pacifying our anxiety-riddled selves until the bitter end. With that in mind, it is time to exhume Frank Tovey's time capsule of the writhing, rotten underbelly of the Reagan/Thatcher era we've blithely chosen to forget.
Tovey, much like the soothsayer of Julius Caesar, warned of the dangers of late capitalism with his bitterly anti-commercial, vulnerable lyrics. Perhaps he was simply too ahead of his time, or, quite simply, his message was too bleak for an era hell-bent for a bull market on Wall Street.
Frank Tovey's band Fad Gadget, the first outfit signed to Mute Records, boldly steered electronic music into the realm of industrial by mixing hand drills, Orff-inspired vocals, musique concrete, and shrieks. Fad Gadget was filthy, dangerous, and chaotic. Eschewing the robotic playing by his contemporaries, Tovey shocked audiences with intense theatrics evoking…and provoking…the basest corners of the human psyche. As Fad Gadget, Tovey abandoned British propriety and flagrantly debased himself into a primal nightmare. This festering manifestation of the shadow self tore out and tossed his pubic hair into the audience, mock-masturbated, sported medieval bondage gear, crowd surfed (often resulting in serious injury), fought with audience members, covered himself in shaving foam, and climbed rafters panting loudly in a microphone stuffed in his mouth. At various points in his career, the corporeal form of Fad Gadget withstood snapped tendons, spurting head gashes, and an X-shaped scar across his chest from broken glass. (Par for the course in any performance art scene, but too shocking for Top of the Pops.)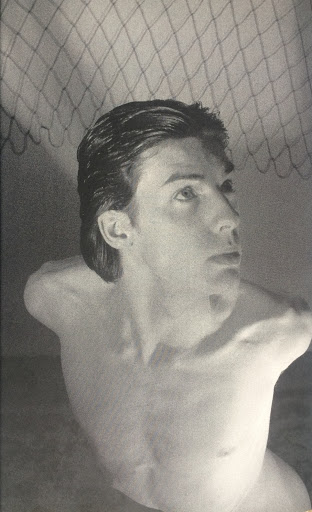 Much like Bowie, Tovey found inspiration from various collaborators. His act was less rock star than performance art, taking inspiration in multiple disciplines. Barbara Frost, then his wife, was a frequent artistic partner; her crystal-clear vocals float through much of his early recordings (as well as their toddler daughter in subsequent albums). Frost also created striking photographic imagery in the vein of Man Ray, Lee Miller and Hans Bellmer. Anton Corbijn would later find a muse in Tovey for some of his early photographic portraits, including an iconic photo of Fad Gadget covered in shaving foam. Tovey's performance art background was also tailor-made for music video, creating mesmerising vignettes with his family, and occasionally appearing in friends' projects, notably Daniel Miller's Silicon Teens, and as a monk in Propaganda's Doctor Mabuse.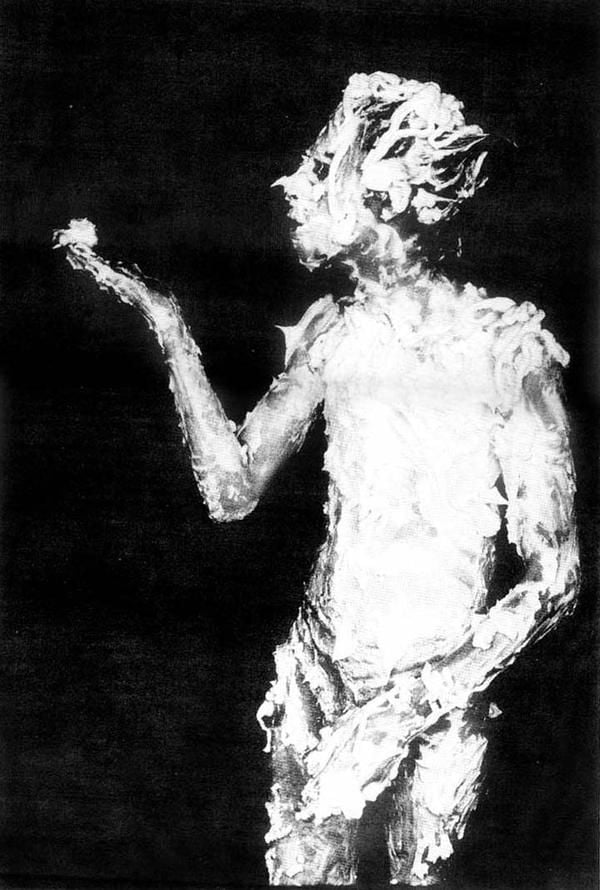 Although he remained mostly relegated to the avant-garde scene, Tovey's notorious performances wielded tremendous influence in Great Britain and West Germany. Tovey had already inspired Soft Cell's Marc Almond when they were students at Leeds Poly. A fledgling Depeche Mode were entranced by his antics, later joining him on the Mute label. The entire industrial genre owes Tovey a tip of the hat, with artists like Skinny Puppy, NIN, and Marilyn Manson snatching the relay baton (he explained in a later interview that he preferred Al Green and Dylan instead).
The later sonic switch of his folk-inspired sound confused his fans, the press, and even his own label, but ironically, Tovey had always been a folk musician. His lyrics delved into the psyche, the human experience, and the Everyman existing in a technologically-fueled fascism.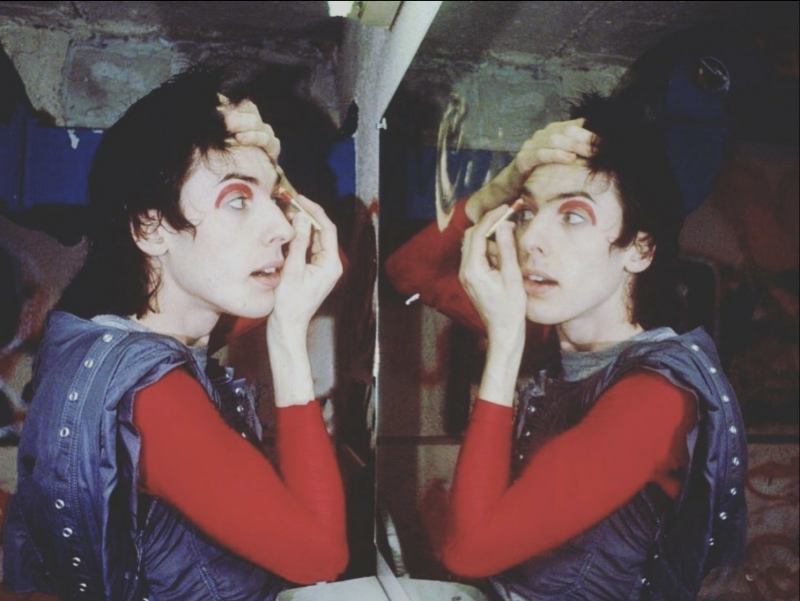 On that note, Tovey still strikes a deep chord today during this time of political chaos. Tovey remains one of the only artists brave enough to authentically confront the corporate evils of the 80s that informed and compounded the political drama of the modern era. As a result, his music has finally caught up with the horrifying dystopia he predicted decades ago. Tovey tackled environmental disaster, gentrification,  fascism, technological weaponry, mass incarceration, religious fervour, the power of mass media, and the military industrial complex – a collective shadow still deftly avoided in the music world.
Following this album release, Frank Tovey largely put his musical career on pause as "life got in the way," although he continued to dabble in producing. Nearly a decade passed before the mojo returned in full form, but things really changed when Andy Fletcher caught him at the 2001 Electrofest. When asked what his next plans were, Tovey joked that he intended to open for Depeche Mode at Wembley Stadium…and they called his bluff. He spent the rest of the year supporting the band on their Exciter tour, neatly bringing his career full circle.
Tovey was all set to explore new technology and compose new material: armed with a Mac and a copy of Logic, he was in good spirits, even mentioning plans to tour solo, but his heart suddenly gave out on 3 April 2002.
Although Tovey's death at just 45 was an immense loss, one can also find consolation knowing his earlier accomplishments and words remain as poignant and relevant as ever.
If you're feeling frustrated with society, spend a couple of hours with his remarkable, diverse discography, ripped from the headlines years before they happened. (It's worth mentioning Tovey's fascinating collaboration with Boyd Rice in 1981's Easy Listening For the Hard of Hearing, noteworthy for its sonic experimentation, but that particular collection is entirely instrumental.)
As Fad Gadget:
Fireside Favourites (1980)
Standout track: Newsreel
Pretend the camera doesn't change things
Send me a few images in only one eye
A soldier poses, then pulls the trigger
Wipes his hand and waves good-bye
This droning, sarcastic number lays out the invasion of the press into the private lives of regular citizens. Fad Gadget describes highly personal human experiences (birth, death) relentlessly exploited for public consumption (and entertainment), predicting the social media deaths of George Floyd and Eric Garner, the screeching modern-day Karens, and TikTok.
Incontinent (1981)
Standout track:  Swallow It
Poisoned personalities
Talking in household names
The package is the prize
That's sure to catch your eye
And the contents taste the same
Swallow It attacks the hypnosis of mass media, rendering us all mindless fools swallowing the propaganda served to us. Tovey died just as the early phases of social media appeared on the horizon, but these lyrics show he understood the dangers of unchecked newsfeeds long before "fake news" hit the zeitgeist.
Under The Flag (1982)
Standout track: Wheels of Fortune
The tiger in the tank is a vile compound
Hold on to precious breath you're homeward bound
I've got to breathe, lead free
A piano pounder with backing choir and zipping synth arpeggios, Wheels of Fortune addresses the environmental destruction plaguing the very air we breathe. Mocking the classic Esso slogan, Fad Gadget channels William Blake's Jerusalem and laments the loss of quality life through the relentless pursuit of fossil fuels.
Gag (1984)
Standout track: Ad Nauseum
"Spineless and fish-like, I swim in the mire
I swear like a saw-tooth, fin-flap and gill
Scrap this ludicrous chain of events
Tear away from book-form and screen-time."
Ad Nauseam closes 1981's Gag with a horrifying stream-of-consciousness Howl manifesto railing against modern society, driven by persistent Bernard Herrmann Psycho strings, and Tovey's droll snarl. It is intense, urgent, disorienting, (Don't listen to it on psychedelics.)
As Frank Tovey:
Snakes and Ladders (1986)
Standout track: Luxury
Luxury dissects the persistent demands of materialistic pursuit in the 80s. Released in the thick of the Wall Street era, he throws dark shade at the meaningless mindsets of yuppietopia. Looking for a track that really gets into the meat of criticizing the Boomers? Frank Tovey was decades ahead of you. Here's your anthem.
Civilian (1988)
Standout track: Ultramarine
Liberation comes
In jeans and Coca-Cola
Liberty this bullet's
Got your name on it
You make the films
And you're making history
Napalm-burger-bars
Popcorn victory
Tovey embarked on another sonic direction with 1988's Civilian. The entire album is a vicious commentary on the evils of society, blending the experimental sounds of Fad Gadget with the more folk-oriented sound his last albums would encompass. Ultramarine stands out with its bitter attack on the Hollywood glorification of the American military complex, which partly resulted in the election of Ronald Reagan…whose celebrity later paved the way for the rise of Donald  Trump. Tovey darkly closes the track with his own Wonder Years-style monologue, recounting a childhood memory of watching a Buddhist monk die by self-immolation on live television. So much for the veil of nostalgia.
Tyranny and the Hired Hand (1989)
Standout track: Sam Hall
Truly embracing a more acoustic sound here, Tovey recorded a delightful compilation from the great "working-class stiff" songbook. Although his previous work revolved around a modern synth sound, Tovey never strayed from the ideals of Woody Guthrie and traditional English folk, so it is not surprising that he revisited the source material with his own Cockney spin. His rendition of the folk classic Sam Hill addresses incarceration and execution.
As Mkultra:
Immobilise (1987)
Invest in Mkultra
Your counter culture
They're stealing your dreams
While everything is ultra
Big Mac money culture
A criminally overlooked masterpiece of cacophony, Immobilise is a frantic plea to reject the dangers of corporate brainwashing. MKUltra was a side project Tovey formed with Malcolm Poynter and Simon Stringer. The track is an unnerving audio collage laced with the shrieks of screaming horses and backwards recordings. For those wondering, MK Ultra was (is?) an illegal CIA operation acting as a continuation of the work begun in WWII-era Japanese facilities and Nazi concentration camps on subduing and controlling human minds. Definitely a relevant topic/psychological rabbit hole for 2020.
As Frank Tovey and the Pyros:
Grand Union (1991)
Standout track: The Liberty Tree
They tie you up and put you in a cage
And wonder why you should be in a rage
Then feed you on scraps
Comes off their taxes too
And say you've gotta
Keep up with the age
Tovey went full-tilt with the folk sound after joining forces with Irish outfit The Pyros, creating a landscape of song material revolving around the Grand Union Canal snaking through London. The Liberty Tree has been widely regarded as the pinnacle of Tovey's songwriting: a scathing critique of trickle-down economics and government gaslighting. Particularly effective lyrics for the rising unemployment numbers due to COVID. Blast this one at your next protest.
Worried Men In Secondhand Suits (1992)
Standout Track: All That Is Mine
All That Is Mine is about the closest Frank Tovey ever came to penning a straightforward love song, although this one is still cloaked with his proclivity for symbolism, darkness, and references to mythology. In his final video release with the Pyros' wonderful backing, Tovey appears in a charming performance art scene with his little son. All That Is Mine can encompass the gamut of familial trauma, unconditional love, and personal growth. A beautiful final bow.