The Primavera Sound Festival annouced it's full lineup today, and as expected no Cocteau Twins (but makes you wonder if their were offers or negotiations…)
Despite rumours and wishful thinking, the lineup is indeed very solid this year for Post-Punk fans—as in addition to shoegaze legends Ride, Einstürzende Neubauten, The Soft Moon, Diiv, Interpol, Swans, Pharmakon, Iceage, The Church, The KVB, OMD, and more are playing this year.
Disappointed?  Thrilled?  Put me in the camp of the former…I may just have to make a trip to Barcelona this year!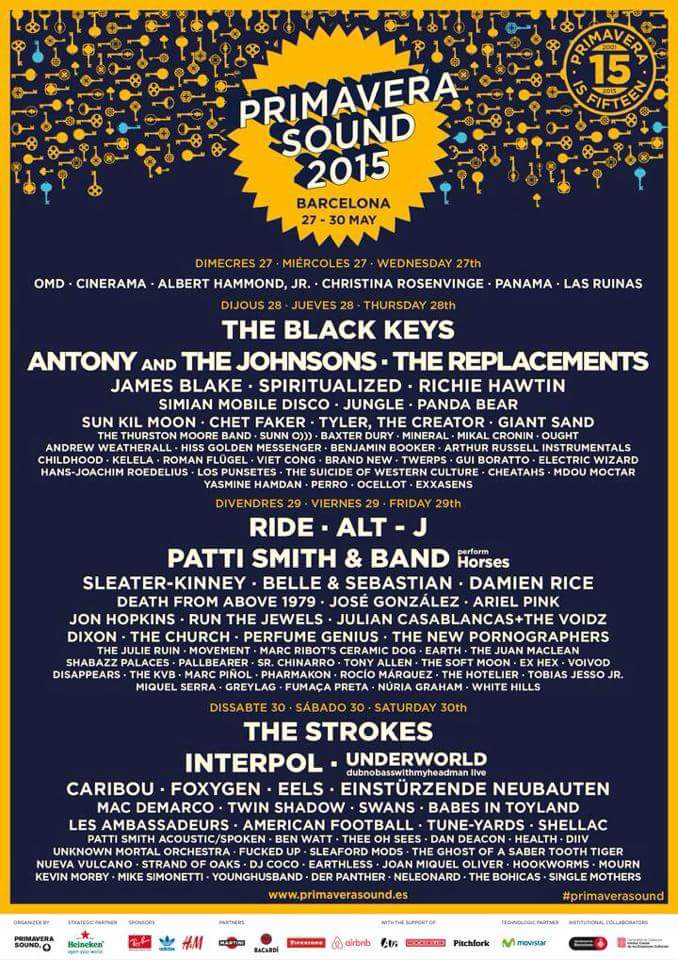 Now in its 15th year, Primavera Sound 2015 will take place May 25th – 31st in Barcelona, Spain. Tickets are now available for purchase through the festival's website.