Pigiama (means "pajama" in Italian) is an underground zine with a moody cadence, to be read right before bed. It is in part a journal for dreamers and in some respects a fanzine of mystery. Either way, this paper zine is an invitation for the reader to never stop dreaming.
Founded in 2018 by Italian visual artist Federica Scandolo, this old-school fanzine features artists like L.A Witch, The Underground Youth, Be Forest, Soviet Soviet, Alberto Almas, Talk To Her, and many others.
This self-published project has been compared to the likes of old fashioned music zines by the Italian online magazine Onda Rock. Insightful interviews and witchy content are wrapped in fuzzy and distorted risoprinted graphics that take inspiration from Goth, darkwave, shoegaze, and dream-pop aesthetics.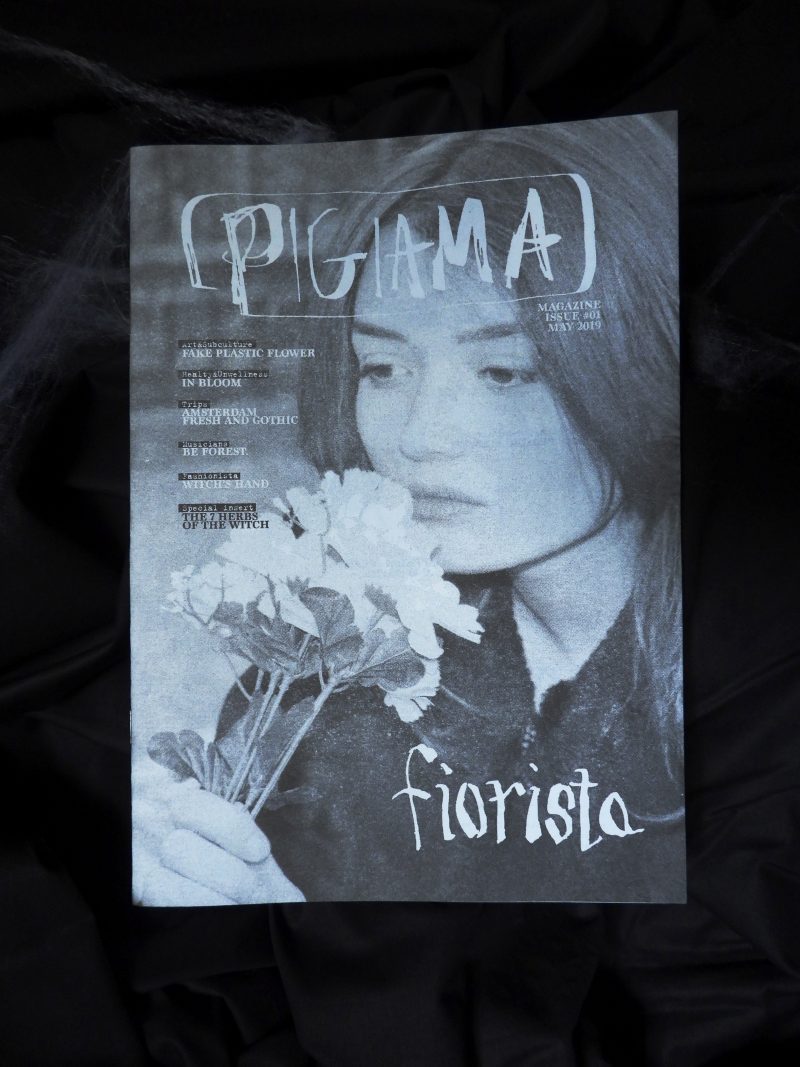 Speaking about the first Issue Federica Scandolo says:
"Fiorista snatches the petals of mystification and listens to the soil that it steps on: without nature, man is destined to rot in oblivion. The second issue Sirene comes to the surface in a strange and sick time, while apocalyptic messages in plastic bottles beach on the shores of the 21st century".
Following Pigiama Magazine: