Oakland Deathrock mainstays ESSES usher in their upcoming 2021 album Bloodletting for the Lonely with the release of their video for Little Mouse.
"The track explicitly and metaphorically pores over what we, as a society, have been through this past year – a pandemic, corrupt government fuckery, and rampant police brutality," says the band. "…The creepiest part is none of this is new."
Combining shrieking scolds, goth riffs, and the admonishing of a symbolic child being indoctrinated into obedience in a harmful society, Esses blends a ghastly terror from just behind the veils of reality with an aggressive Bay Area-flavoured punk. The band is comprised of Kel, Dawn Hillis, Skot B, Scout, and Kevin Brown.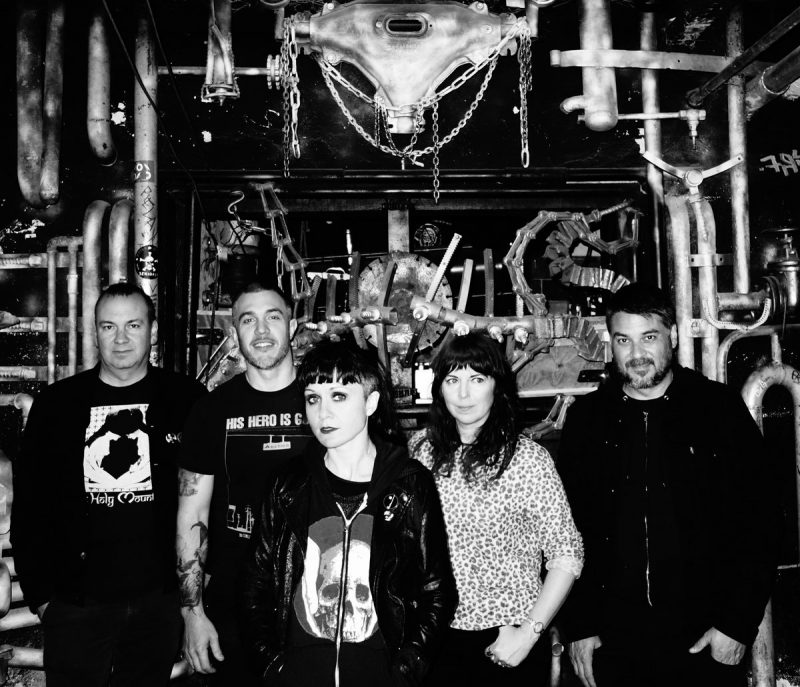 The accompanying video is a fond foray into the dizzying historical world of the Prelinger Archive, utilising relevant 20th-century stock footage, vintage newsreels, and instructional films to illustrate the never-ending cycles of political touchstones. This is all skillfully juxtaposed with live black and white footage of ESSES  onstage, shot by Niki Pretti.
Watch the video for Little Mouse below: