Here at Post-punk.com, we're always eager to explore new bands and celebrate the edges of the underground. With that in mind, we're honored to feature a brand new band from New York who just released their debut EP last week. The band is 149, a three-piece that captures a long forgotten era while simultaneously adding a captivating, modern edge. Listen to the full EP below:
149 is comprised of Tina Saienni on vocals, Jimmy Symington IV on guitars and backing vocals, and Silent EM's Jean Lorenzo on Bass, drum sequencing, and backing vocals. The band's eponymous EP was self-recorded between 2018-2019 and was mixed by Susan Subtract of High Functioning Flesh/Physical Wash. The EP is 5 tracks of classic guitar-driven post-punk, pulling from the infamous Leeds scene, the caustic onslaught of underrated French coldwave band Réseau D'Ombres, and Spanish legends Parálisis Permanente and Alaska Y Los Pegamoides. Razor sharp guitars, throbbing bass, fast and furious drum programming, and incredibly catchy and driving vocal hooks make up the bedrock of 149's sound, and at five tracks long, the EP is a exquisite offering from the promising new band, perfect for the late night, fog-ridden club nights we're all aching to return to. 149 is "goth" for goth's sake, a powerful collection of tracks that eschews the trappings of the genre and brings the sound and substance back to to the genre, retaining the energy, fun, and passion without falling prey to endless clichés.
Jean offers a few words about the band's formation and the recording of the EP:
Jimmy and I met through a mutual friend in the Summer of 2018 in a jam session at my old apartment in Queens, we had great musical chemistry and so we wrote a bunch of demos over the year just the two of us. We tried different singers and nothing was really working until we met Tina, that's when 149 took shape. Tina came in and nailed the vocals for "Vertigo" and "Appetite," which were two of the first demos Jimmy and I wrote. We wrote our debut EP as a band together, which explores embodiment, and the threats of nihilism. Our 5 song EP was recorded in Astoria Queens at the end of 2020. We borrowed a really good VOX amp that gave the guitars a cutting sound, and we inhaled helium from helium balloons to record the laugh tracks in Vertigo, then we sent all that to Susan Subtract (of High Functioning Flesh, Physical Wash) to have it properly mixed.
149's EP is now available in both digital and cassette format, with a limited edition of well…149 copies, nine of which come in a handmade leather pouch. Check below for the full album artwork, track listing, and ordering information: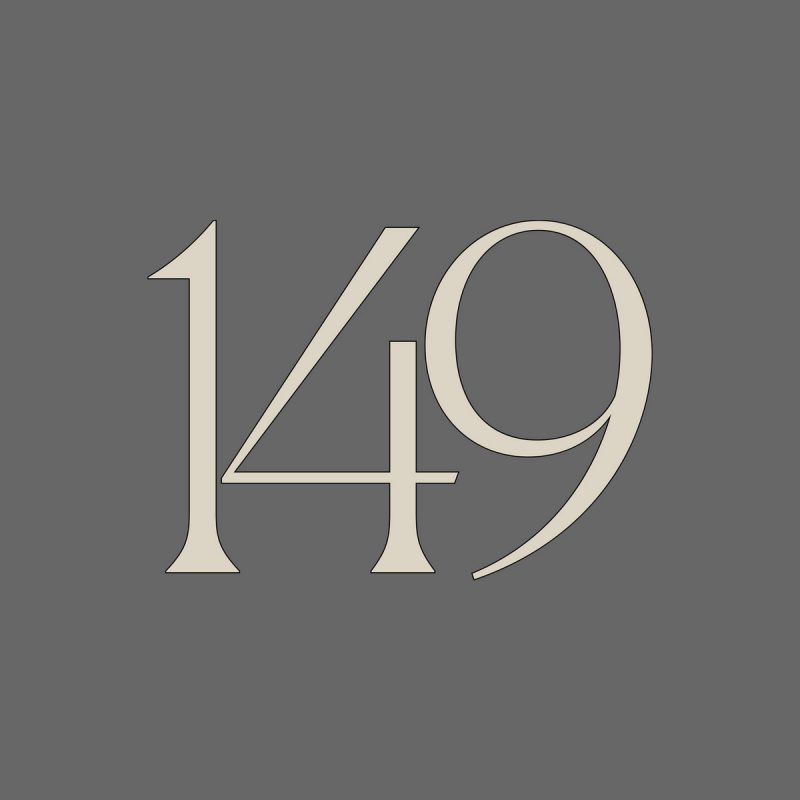 149- 149
1. Vertigo
2. Appetite
3. Rest Here
4. I'm Alive I Tell Them
5. Mayhem
Order digital/cassette edition via Bandcamp
Visit 149 on Instagram