Which one of us surrenders?
Tiffany Trezzo's solo project as Miss Trezz explores dark dance, industrial, EDM, and goth pop with collaborators Paul Wiley (Marilyn Manson, Razor Candy) SVRT (contracult) Oscar Del Amor, Purple Tokyo, Alex Zelenka, and Bec Hollcraft. With the compelling, empowering Warzone, Miss Trezz wanders the picturesque, desolate landscapes of Joshua Tree with Warzone, the first release from her forthcoming EP.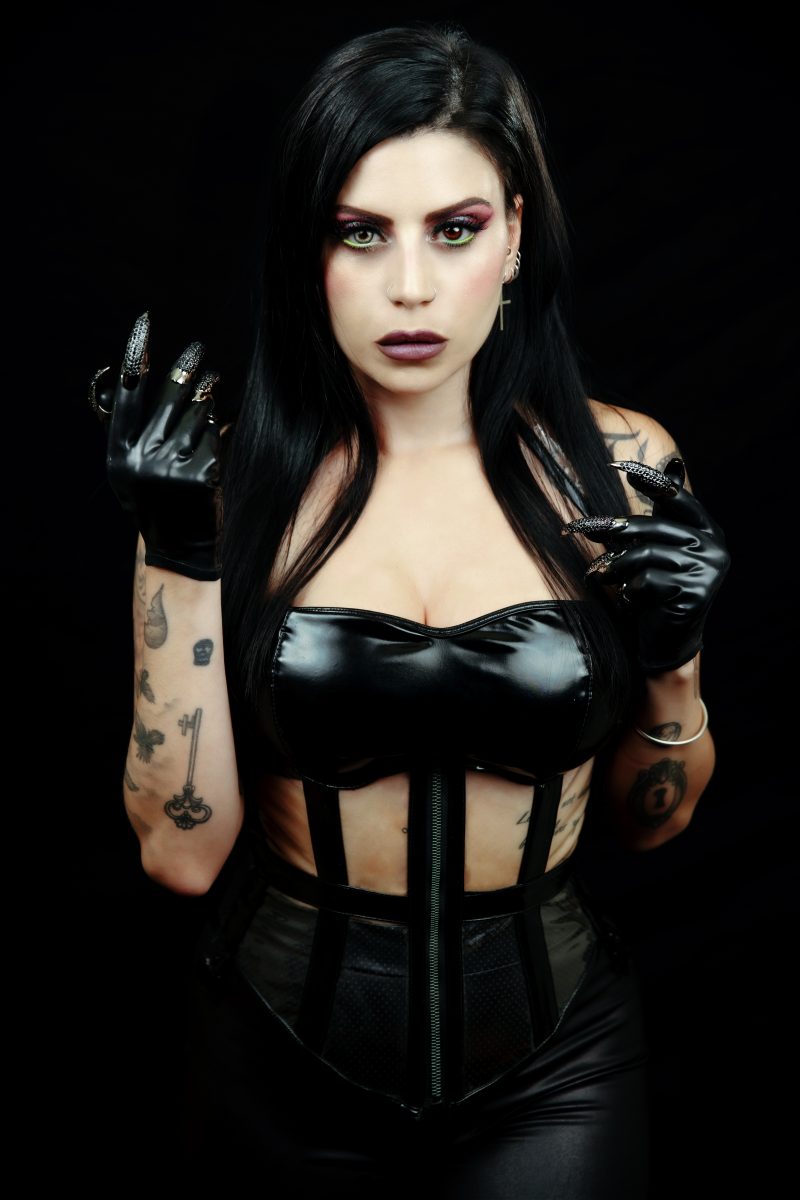 The song explores interpersonal conflicts as a battle of wills and ego, as well as the integration of the shadow self with the self. Warzone examines the lifelong journey of trying to escape the shadow self. Which part of you will surrender to the pain? Will you continue to live in that darkness or do you work through it? When you're cut off from the world and disconnected from yourself, you have no other choice but to fight for your sanity."
Miss Trezz honed her craft in her hometown of Chicago, later moving to Los Angeles and founding Digital Darkroom, a multimedia production company. Her powerhouse vocals and sensual electronic sound has been compared to the street beat psych-pop of Phantogram, Metric, and trip-hop pioneers Sneaker Pimps.
This music video for Warzone is a collaboration with the singer's sister, videographer/ photographer Jacq Trezzo. The single is a departure from her previous videos which focused on technology and a dystopian view of society.
"The video depicts me as a warrior, fighting myself and the voices haunting me, relentlessly whispering in my ear and driving me to a dark place imprisoned by my guilt and shame," says Miss Trezz. "I win the war by accepting the dissonant parts of myself and finding something stronger than the darkness: the hope that balance and peace are possible." 
Watch the unsettling Warzone below:
Listen on her Bandcamp:
Follow Miss Trezz: