"THESE CHAINS HAVE THICKENED
WITH BEAST-LIKE SUPPRESSION
COME EVENING
OF THIS FLESH I TAKE LEAVE"
The freaks come out at night. In the darkness, boundaries crumble, inhibitions vanish, spirits roam free…and New York City female-fronted indie outfit The Silk War unfurls their debut album: the cerebral, at times ethereal, Come Evening. The Silk War's post-wave oeuvre soundtracks the night…and amplifies the voices of the misfits; of the alienated.
"When it gets dark out, you rid yourself of distractions," explains Alexandra Blair, the kohl-eyed, high-octane frontwoman. "You can break the chains that bind and allow yourself to be who you want to be. I find the most clarity at night. It's like I'm seemingly clawing at any and everything just to try it, to unleash something, to shatter something."
After generating buzz in NYC with their high-energy shows, the five-piece: Alexandra Blair (singer, lyricist), James Mullen (guitar, songwriter, producer), Angelo Miliano (keyboards), Josh O'Guinn (bass), and Andrew Mega (drums) bring an introspective, politically-charged 11-track collection addressing bullying and self-worth, gun control, and self-empowerment. The band notes that each track, though independent, falls under an "all-encompassing veil of darkness." With strong narrative, seduction and Blair's gleefully vampish Theda Bara-meets-Mick Jagger theatricality, The Silk War deftly weaves the new wave dance party with intellectual poetry.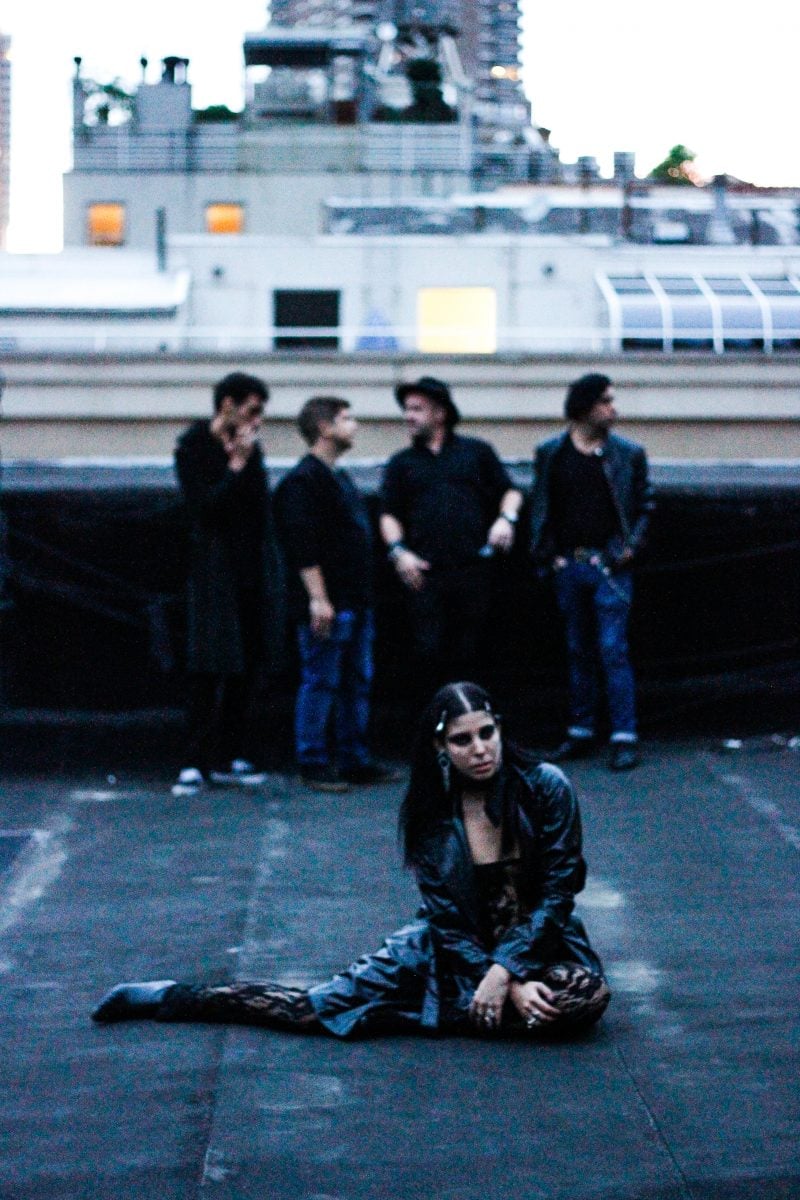 In 2017, serendipity brought Alexandra Blair and James Mullen together. Between engineering for bands such as Nine Inch Nails and Interpol, Mullen (who also produced the album) formulated his own concept of a band over the years. Introduced to Alexandra by a mutual friend, they unlocked immediate chemistry.
"I had an idea in my mind sonically," he recalls. "When I heard Alexandra's voice, I was like, 'Holy shit, she's the perfect person for  this'. From then on, we were glued together in the studio."
"There was an inherent darkness we both shared," adds Blair. "We talked about Sylvia Plath's diaries and The Bell Jar. A lot of people hide behind the veils, whereas James and I were able to talk on a serious, vulnerable level right away."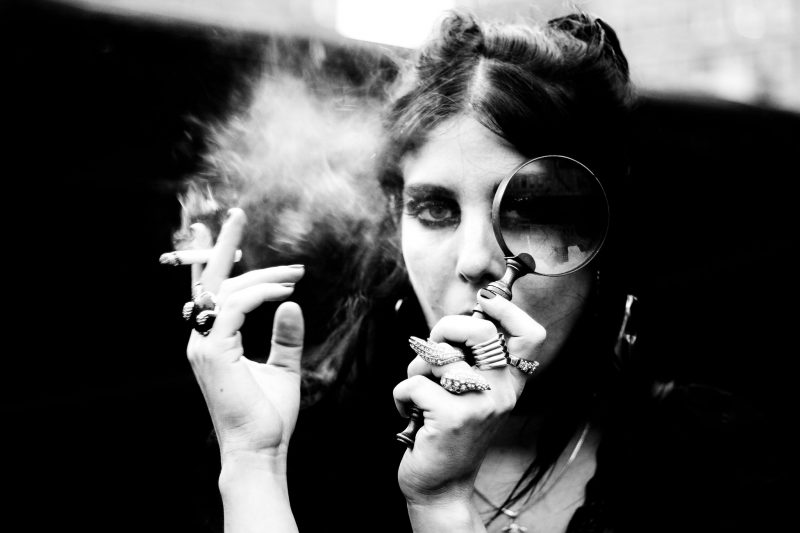 In 2019, The Silk War released their anti-bullying anthem Velvet, following up with their first official single from the album, Blue Hour. "It's actually the very first song we ever wrote together," Blair explains. "Blue Hour refers to the 10-minute twilight between night and day. You only really see the 'Blue Hour' when you're on a bender, to be honest. The song is about staying up and immersing yourself in this debauchery whether it's around others or by yourself. Instead of taking responsibility for your life, you just sit on the idea of waiting. You're just waiting for someone to make it better because you don't know how."
The Silk War also recently released the single Slender Slander, a deceptively uptempo number belying a collective darkness: the futility of US gun control. Slender Slander, written in response to the Parkland School shooting, serves as a paradox of subliminal messaging: a unique strategy, meant to fool the enemy into a state of understanding. Despite 38,000 American deaths (on average 100 per day) from gun violence every year, little has been done to end the tragedy. The video was directed by Benjamin Kabin.
"It's okay to realize within this despair that even if things are seemingly unlivable, there will still be
something better for you, somehow, someday," muses Blair. "The point of our music is to transcend those thoughts and realize you can get past them. The more scars, the better."
Barcelona delves into personal drama: a song about dating someone who loves to relive their past, making it impossible to build a future with them. Watch the official music video, filmed at The Park Church Co-op in Greenpoint, Brooklyn and shot mostly on 16mm film, here:
"There is this magnetic pull between our cinematic tendencies and chronic melancholy and self-doubt that we fully realized on this record," the band concludes. "We hope to connect with the listener whose tendencies lean towards awareness of self, a re-imagining of despair."
Come Evening is a stunning debut from The Silk War.
Listen to the album below or any of your favourite services:
Follow The Silk War: