An alliance with you
Just cannot be
We try so hard
But we always go under
New Zealand post-punk band Vietnam formed in late 1981, while the original four members were all still in highschool at Wellington's Wainuiomata College. Disbanding with the release of their 1985 self-titled debut EP, and reforming more than three decades later, the now six-piece Vietnam is based between Wellington, New Zealand and Sydney, Australia.
Today, the band shares their first new single and video in more than 35 years: 'What Have I Done?', premiering exclusively on post-punk.com.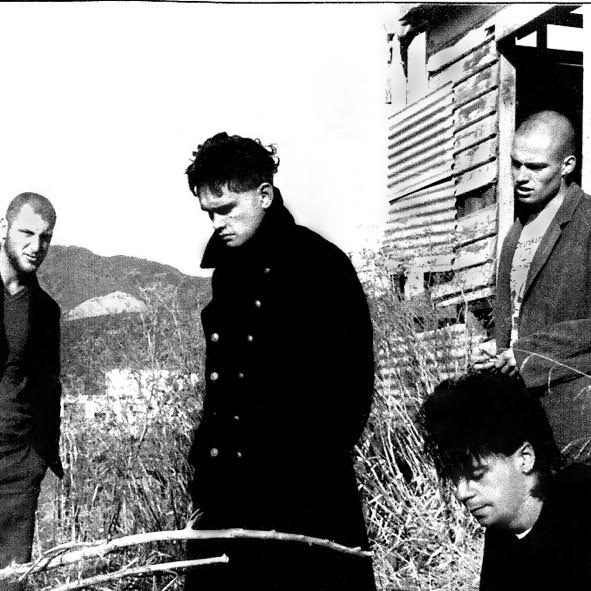 Back in highschool, bassist Adrian Workman and guitarist Peter Dransfield got the ball rolling, meeting at each other's homes to write and experiment with ideas. "There was always a piano, acoustic guitar, and bass," says Adrian. "In the absence of a drummer, I think I developed my bass style for the band at that time: a combination of rhythm and melody… we really forged an intuitive musical relationship in those early days." 
Recruiting Leon Reedijk (R.I.P.) on drums, Vietnam first began playing out as an instrumental trio, until an outdoor gig at another local highschool led to Shane Te Kawenata Bradbrook approaching the band to offer himself as vocalist. Both Bradbrook and Workman hail from Ngāti Kahungunu: a prominent iwi Māori (indigenous tribal group) from along the East Coast of New Zealand's North Island. Māori representation in New Zealand's post-punk and alternative music scene was rare at the time, and remains a facet of the band's history that they take pride in. 
The socio-political climate of New Zealand at the time in many ways mirrored that of Thatcher's Britain: the conservative National Party was in power from 1975-84, led by Prime Minister Robert Muldoon, and following a recession in the late 1970s, austerity had become the order of the day, with enforced carless days and power cuts, and both rising inflation and unemployment. Muldoon's National Party had campaigned in the 1975 elections using racist caricatures of Māori and Pasifika people in their advertisements, and between the late 1970s and early '80s the government and Police force carried out their notorious anti-immigration Dawn Raids, which exclusively targeted Pasifika families. 
Conversely, a renaissance of Māori activism during the 1970s had fostered growing public awareness and agitation for the protection of Māori Land rights and the Treaty of Waitangi, while between July and September of 1981, a tour of New Zealand by South Africa's national rugby team the Springboks prompted nationwide anti-apartheid protest action, which met with violent opposition from Police Riot Squads. Wellington anarcho-punk band RIOT 111 formed in response to the Springbok Tour, and in July of the same year, a Rock Against Racism gig at Wellington's Thistle Hall was a pivotal moment in the city's post-punk scene. Later, in November of 1982, anarchist punk activist Neil Roberts was killed in an attempt to blow up the Wanganui Computer Centre with a homemade bomb, in protest of the government collecting data on its citizens. For many young people, including the members of Vietnam, New Zealand of the late seventies and early eighties "had a feeling of chaos and despair. We essentially felt disenchanted and disenfranchised, and probably fearful of our future."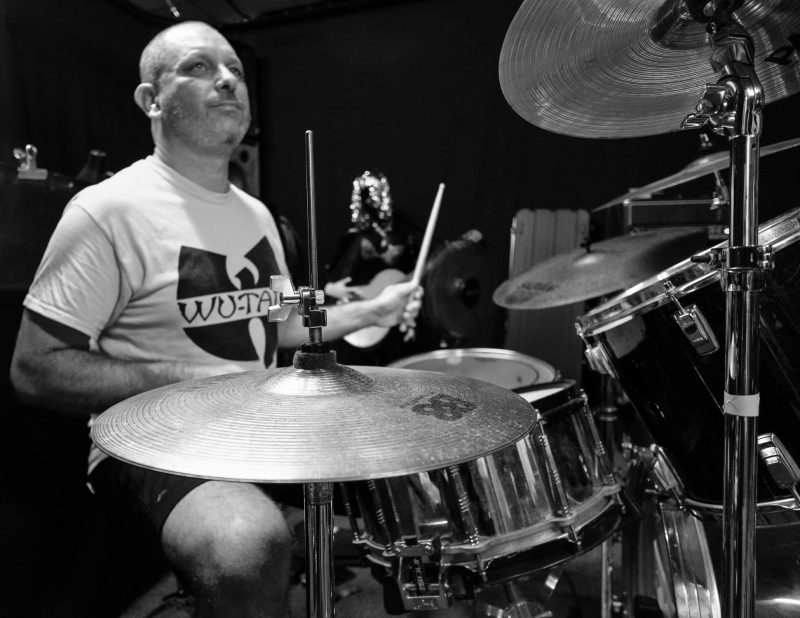 Wainuiomata, a suburb in Wellington's Lower Hutt Valley, was economically poor, but culturally rich and diverse. Looking back, the band members consider that one of the benefits of their diverse working-class community background was attending a highschool that generally encouraged students to express themselves politically, including attending anti-Springbok Tour marches. The key proponent of this call to action was then teacher, indigenous rights activist, and now esteemed Criminal Justice Academic, Dr Moana Jackson. Adrian says that Jackson's teaching influence "was centred around developing critical thinking and challenging the norms. I know that for Shane and me he was a major influence in developing our worldview at the time. The musical proof? Shane and I went from being regular attendees at the Friday night disco, to forming our own post-punk band in the space of two years." 
"All four members of the band were iconoclastic, and it was affirming that when we reconvened more than thirty years later, we still had the same distrust in the machinations of global politics. When you consider the lyrics off the first EP and our then live set list, there are references to sinister realities that exist beneath the veneer of society, coupled with a sense of powerlessness and inevitability. It's perhaps a little unsophisticated at times, but it spoke to us back then."
Despite telling media at the time that the name Vietnam was "not political", similar influences were in fact at play: "We were influenced by the plethora of bleak and dystopian band names of the era, and somewhat naïvely decided that Vietnam was controversial enough to get some attention, which it did. There were times later in the piece when we considered changing the name, but it stuck. The Google challenge will always be there, but I've found 'Vietnam nz band punk' tends to work!" 
Musically, the influence of UK post-punk bands like The Cure and Joy Division was keenly felt throughout the subcultural landscape of early eighties New Zealand. Both groups had Number 1 selling singles and albums in the NZ charts from 1980-81, while The Cure are still remembered for touring up and down the country twice during that time: playing everywhere from local clubs, theatres, and arenas to Wellington punk house parties and basement practice rooms. Evidence of this ubiquitous influence is documented in records from Auckland's Danse Macabre; Wellington's Beat Rhythm Fashion; and Christchurch's The Pin Group, whose Joy Division-esque single 'Ambivalence' in 1981 launched the now legendary independent record label, Flying Nun.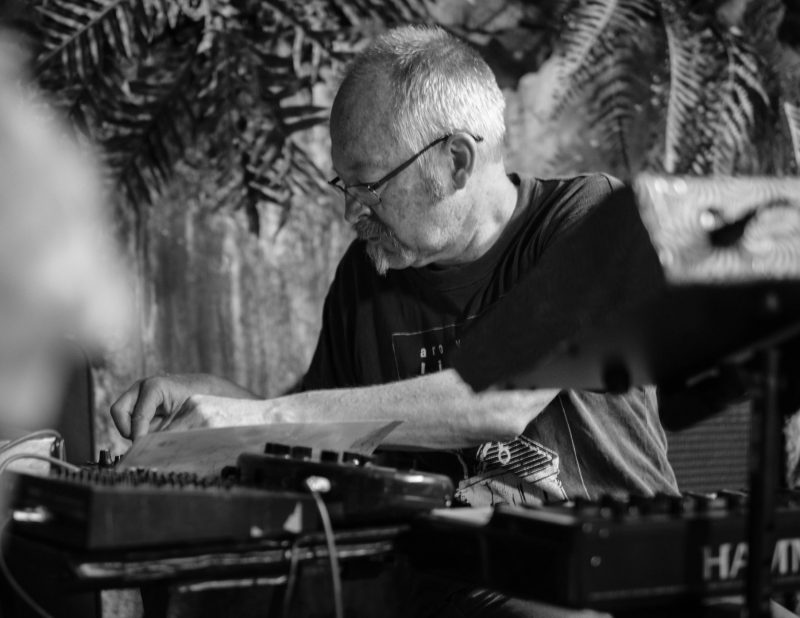 For followers of New Zealand punk, new wave, post-punk, and alternative music of the era, it was against this familiar backdrop that the young Vietnam emerged. "Like all young musicians", says Workman, "we wore our influences on our sleeves as we developed our songwriting and overall sound. So of course, Joy Division and The Cure were right up there. Peter and I used to regularly reference bands like The Psychedelic Furs, Wire, and The Sound. Shane was heavily into Devo at one point, while Echo and The Bunnymen, Siouxsie and The Banshees, U2, and The Church also featured in our influences. Leon had a soft spot for rock, and we all liked reggae and ska too. Locally, we liked Danse Macabre, The Mockers, and the Gordons, to name a few." 
Another prominent Māori punk musician, the late Flesh D-Vice frontman and widely respected promoter Gerald Dwyer, gave the band a start with some of their first shows outside of high school. Dwyer had Vietnam play support gigs with Flesh D-Vice and RIOT 111, and on larger bills at regular punk festivals around Wellington. On one occasion, Gerald booked Vietnam to play at an old strip club: "His selling point was that there was a catwalk that you could do guitar solos on." Still well remembered by many in New Zealand music, Dwyer was an extremely proactive promoter and supporter of local punk and post-punk, later going on to manage successful rock bands Shihad and Head Like a Hole, until his untimely death in 1997.
Vietnam would meanwhile go on from those first punk shows to support seminal New Zealand post-punk giants the Gordons over two nights to a packed warehouse in Wellington: a band whose gargantuan, sonorous wall of noise was reputed by the British music press to cause Motörhead records to shrivel in their sleeves. Perhaps unsurprisingly, one of these Gordons shows erupted into violence when a brawl broke out in the crowd midway through Vietnam's set: "The place was emptied out; people were arrested, and then everyone was let back in for the remainder of the show. We played through the mayhem because we didn't know what else to do."
Further chaos ensued when the young band entered a local talent contest in Upper Hutt, a small town on the outskirts of Wellington, only to face glass beer jugs being hurled at them by angry locals during their two-song set. The winner of the contest was a guy playing a cover of 'Hotel California'. Another lingering memory from the band's early shows is of hitchhiking some 800 miles from Wellington to Auckland and back again to play two shows, sleeping in a cow paddock, and on a motel trampoline, having only stale sandwiches and nuts to eat along the way. And throughout their early gigging career, nobody in the band was ever of legal age to perform in licensed venues, while not a single publican or proprietor ever asked them their age. "Our first legal show was in 2017", Adrian remarks. "That's punk, right?"
Vietnam had meanwhile narrowly missed making the 1983 finals of the National Battle of the Bands: a nationwide live event encouraging emerging young highschool bands, run by popular youth culture TV show SHAZAM!, hosted by a young Philip Schofield: now a prominent television personality in the UK. As runners-up in their regional Wellington finals, Vietnam's prize included getting their song 'Behind the Paintings' recorded at EMI Studios, and a promo video screening on SHAZAM! More importantly, however, Vietnam's involvement in the event also led to the group meeting broadcaster and champion of local independent music, Karyn Hay: then host of the influential Radio with Pictures TV show. Hay was one of the judges for the competition's Wellington finals, and her ongoing support for the band would later prove instrumental. 
By early 1984, the group was on hiatus: Workman was planning a move to Sydney, Australia, whereas guitarist Peter Dransfield remained determined to score the band a label deal and studio funding, and persuaded Workman to stick around in the interim. Over the remainder of the year, Peter's tireless efforts at last paid off, securing a label and distro deal with Jayrem Records, and a QEII Arts Council Grant to pay for studio time. Recorded at Broadcasting House with producer Tony Burns in February '85, Vietnam's self-titled EP was released on Jayrem in May of the same year.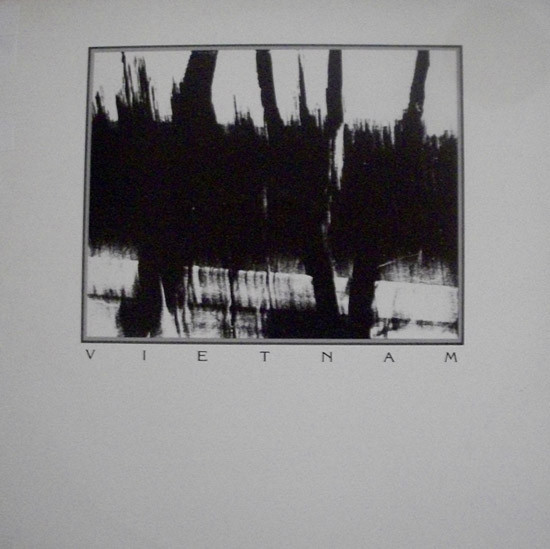 Karyn Hay had meanwhile picked up on the EP track 'Victory', and arranged for a video to be filmed at TVNZ studios, to make its premiere on Radio with Pictures. Thereby reaching a large national audience for the first time, 'Victory' was to become the song synonymous with the band, and not only that, but their definitive swansong: Vietnam disbanding just as the new EP was released. Ironically, 'Victory' had come together almost by accident in the studio sessions for the EP, and had never been played live until Vietnam's reunion in 2017.
Adrian Workman was literally on a plane bound for Sydney as the EP came out, and Peter Dransfield followed him about a year later. There they played together in a band called Spring After War from 1986-87, with vocalist Rebecca 'Beccy' Dove, and drummer Neil Johnson from Even as We Speak. Peter would later return to New Zealand where, during the 1990s, his own recording project The Fall of Eve, alias The Thorn Field, also involved contributions from Beccy Dove, and another old highschool friend from Wainuiomata, keyboardist Geoff Lerwill. During the same period, Adrian continued to play in indie bands around Sydney including Bhagavad Guitars and The Verys, releasing a few albums and EPs on Red Eye Records, and touring the East Coast of Australia regularly until the mid-nineties. 
Fast-forward to 2014, and Adrian discovered a blog post from the year before by New Yorker and post-punk.com contributing writer Frank Deserto, highlighting and reviewing the original Vietnam EP: by now considered a "lost classic" of New Zealand music. Adrian reached out to Frank, who in turn put him in touch with Spanish label BFE Records, who then offered to re-release the band's original recordings. Licensing and publishing arrangements were then made with Jayrem label boss James Moss, with whom Peter had first arranged the EP release back in 1984-85, and who the band still refer to as "Gentleman Jim". 
Naturally, these arrangements also prompted the former bandmates to consider playing what they thought would be one final outing, to celebrate the record's release. Finally, one afternoon in early 2016, the original four members met up with each other in Manners Mall, Wellington, New Zealand, for the first time in over 30 years. 
Getting back up to speed ahead of rehearsals, however, was not without its challenges, and not just because Adrian was still based in Australia. Where Shane and Leon were still living in the greater Wellington region and easy to track down, it had taken six months and the concerted efforts of several people to relocate co-founder Peter Dransfield, who prides himself on living virtually off the grid. Finally, someone managed to get a message to Peter through one of his daughters. "It was great to get a call from him one day out of the blue", says Adrian. "Yeah. It took some time to wrangle the old crew."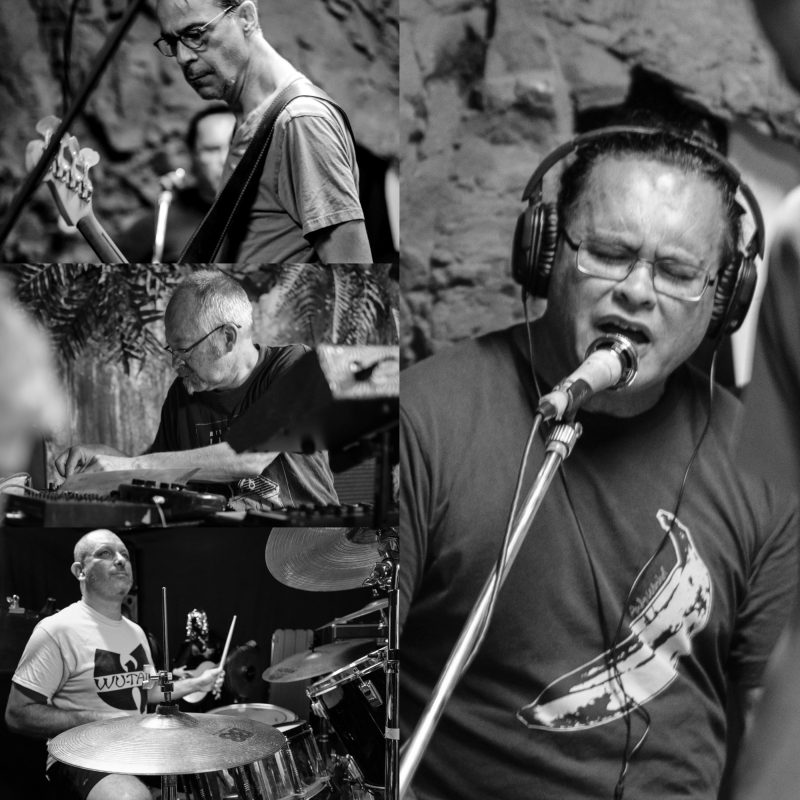 Leon had meanwhile sold his drums many years ago, and the band's efforts to arrange borrowed kits for him did not go to plan, as Adrian explains: "At one point Shane called me to voice his concern that Leon hadn't taken up any offers to use the kits. I rang Leon, and tentatively asked him how his drum practice was going. He said that it was all good. When I pressed him further, he told me he was practising in the local Library each day! He went on to explain that he would go to the library, plug his headphones into the computer, and tap along to the songs at the desk in the library. This was true Leon style – he had his own way of doing things."
Along with the original fourpiece, the band decided to enlist their old schoolmate Geoff Lerwill to play keys and synths for the show. Having already played with Peter and Leon in other projects over the years, Lerwill's enduring relationship with the band made him the obvious choice. "Geoff is an incredible musician and generous person", says Adrian, "plus he already had the rapport with the other band members. We had always wanted to have a keyboardist in the band, so his addition was a dream come true."
The remastered Vietnam EP, along with previously unreleased live and demo tracks, were reissued by BFE as a full-length vinyl LP in early 2017. The band played their reunion show at Meow in Wellington on 18 February 2017, as part of the Wellington Fringe Festival, with support from Die Glocke and Dead Simple: two bands led by former members of fellow Wellington punk and post-punk veterans and Jayrem labelmates, Flesh D-Vice and Unrestful Movements, respectively. A roaring success, the very next day Vietnam reconvened and unanimously agreed to spend the next couple of years working on a new album.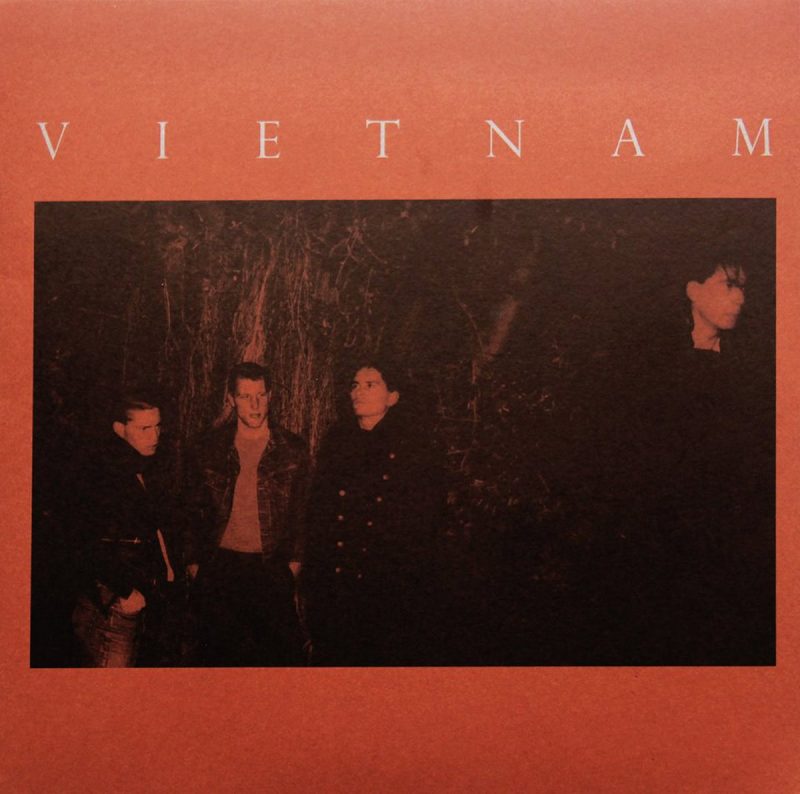 "The thinking was that we had a clutch of older songs that we never recorded, we'd write some new material, and tie it all up in a neat bundle. We had enjoyed playing together so much that this was a no brainer… 
"We could never have imagined that within three months we would be sitting in the same bar together, minus Leon, as we celebrated his life after his sudden and untimely death. We agreed that Leon would have liked us to continue with the album, which we did."
Leon Reedijk had been visiting the same library where he would rehearse his drum parts, and there had a sudden heart attack. It was not his first, but on this occasion, the normally resilient Reedijk passed away in hospital days later, on 2 June 2017. While not Māori himself, Leon was honoured with traditional tangihanga (funerary rites) by Shane and his whānau (family), who had Leon lay in state at their home for three days. There, Leon's bandmates and loved ones were able to sit with him, and weep their last farewells. His final funeral service was held on 6 June 2017, and also attended by local library staff, who confirmed that Leon had carried out his drumming activity daily, in the leadup to original band's last show together.
Knowing that Leon would want them to follow through with plans for the new album, drummer Joe Neufeld was recruited to fill his shoes, in late 2017. In July of 2019 the band moved into Tsunami Sound Studios in Levin, New Zealand, where they recorded their next album. Sadly, however, for a range of profoundly personal reasons, the experience proved too difficult for co-founding member Peter Dransfield, who ultimately concluded that he had to step back from the project. With his blessing, however, Vietnam forged on with friends of the band Cranston Brecht, and Barn Coren, each contributing guitars to the final sessions at Studio 57 Recording, in Sydney, between late 2019 and early 2020. The album also features backing vocals from Beccy Dove (Spring After War, The Fall of Eve, The Thorn Field), and she and Peter Dransfield's daughter, Holly Dove; saxophone from Adrian's daughter, Nyree Workman; and horns from young Sydney trio The Ska-stards. The late Leon Reedijk can still be heard on the album, which kicks off with a stick count-in from their 2017 reunion show, while a short, spoken-word recording of Leon appears between later tracks.
Set for early 2022 release, the forthcoming album bridges the gap between the two distinct phases in the band's history, with the first half comprised largely of unreleased songs from the original 1981-85 incarnation of Vietnam, and the remainder written together since their 2017 reunion. The lead single, 'What Have I Done?', was written by Adrian Workman in 1982, and was a mainstay of the band's live set at that time; an old live version of the song also closed out the BFE reissue LP. Musically, the song's sharp and punchy melodic guitar parts build in intensity as it rushes towards an ultimate crescendo.
Workman says of the track:
"'What Have I Done?' is about the experience of being in a destructive and co-dependent relationship, which is always destined to fail. The lyric contains a desperate plea for understanding and forgiveness, while at the same time projecting the hurt and anger that comes with the inability to take responsibility for your own behaviours and feelings. The desperation in the chorus lyric (and title of the song) is the inner voice of shame that drives the narrative."
The video was shot in lockdown, with each member filming their contribution separately. It was edited by Darren Cross.
Watch the video for "What Have I Done?" below:
Vietnam's "What Have I Done" is available for order Here
Follow Vietnam:
Photos by Alan Blundell, of Bokeh Street photography.