Brooklyn's own Johnny Dynamite and the Bloodsuckers are set to tour with Philadelphia Synth-pop darlings Korine this December. Along with the announcement, Johnny Dynamite has debuted the video for "Can't Stop My Love".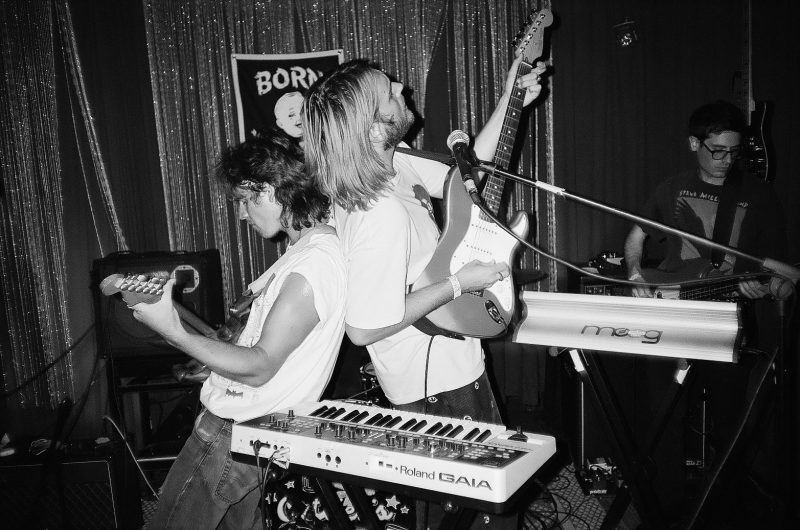 The song, culled from his LP Sleeveless, which was released this past summer, is a gritty but slow guitar-driven bout of new wave pop romance, weaving a melody that straddles one foot in the 80s, and the other in the current wave of contemporary post-punk acts creating the best music in decades.
The video, directed by Gulab Singh, is an idyllic bike ride through Brooklyn and beyond, as the last days of summer wan into darkness.
Watch the video for "Can't Stop My Love" below:
Johnny Dynamite & The Bloodsuckers begin their tour with Korine on December 2nd in Pittsburgh, traversing the midwest, south, and east coast, with two dates in Canada before wrapping up the tour in Boston, Brooklyn, and Philadelphia. See the full dates and tour flyer below.
Meanwhile, Sleeveless is out on now via Born Losers Records. Order Here
Tour Dates Supporting Korine:
12/02 Pittsburgh, PA @ Mr. Smalls Funhouse
12/03 Cincinnati, OH @ Legends Bar & Venue
12/04 Detroit, MI @ The Magic Bag
12/05 Chicago, IL @ Empty Bottle
12/06 Madison, WI @ Crucible
12/07 Indianapolis, IN @ Black Circle Brewing Co.
12/08 Nashville, TN @ Springwater
12/09 Atlanta, GA @ Boggs
12/10 Raleigh, NC @ The Pour House
12/11 Richmond, VA @ Richmond Music Hall
12/12 Baltimore, MD @ Metro Gallery
12/13 Buffalo, NY @ Mohawk
12/14 Toronto, ON @ The Baby G
12/15 Montreal, QC @ Bar Le Ritz PDB
12/16 Boston, MA @ The Middle East
12/17 Brooklyn, NY @ Saint Vitus
12/18 Philadelphia, PA @ Ortlieb's