It's been four decades since New Order unleashed their iconic dance hit, "Blue Monday." The track not only dominated the airwaves, but it also made a significant impact on the dance scene, becoming the biggest-selling 12″ record of all time. And it's no wonder why. From the relentless kick drum attack, to the infectious handclaps, and the gregorian chant chorus sampled from Kraftwerk, "Blue Monday" is a timeless classic that still sounds just as fresh today as it did 40 years ago.
But what's even more fascinating is the story behind the record's artwork. Designed by the legendary Peter Saville, the die-cut sleeve was a nod to the look of computer floppy disks, making it a must-have for fans. However, the cost of manufacturing the intricate design was so high that the band actually lost money on each one.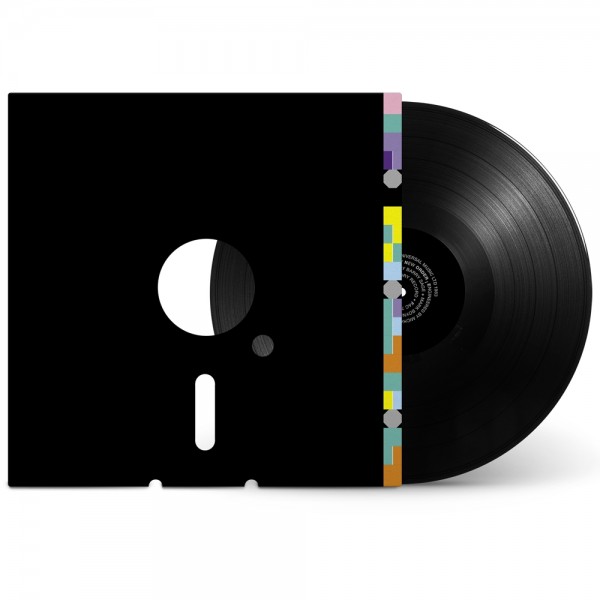 And as if celebrating the 40th anniversary of "Blue Monday" wasn't enough, New Order has just announced that they'll be headlining at Primavera Sound in both Barcelona and Madrid. They'll share the stage with an incredible lineup that includes recent tour mates Pet Shop Boys, Depeche Mode, Blur, Kendrick Lamar, Halsey, Rosalia, and Calvin Harris, among others.
But before they hit Spain, New Order is taking the US by storm with a string of shows surrounding their appearance at SXSW in Austin, Texas. Fans in Dallas, San Antonio, Houston, and New Orleans are in for a real treat.
Zachery Allan Starkey is currently opening for New Order for some of their US tour dates this spring. His unique musical style, influenced by Giorgio Moroder, Patrick Cowley, and Lou Reed, draws from multiple genres to make a statement about the modern world through his critically acclaimed LP, FEAR CITY, which features collaborations with Bernard Sumner.
Check out the full list of New Order live dates below.
New Order US Tour Dates:
9th March – Dallas, TX – The Factory in Deep Ellum
11th March – San Antonio, TX – AT&T Center
13th March – Austin, TX – ACL Live @ Moody Theatre (SXSW)
16th March – Houston, TX – 713 Music Hall
18th March – New Orleans, LA – Orpheum Theater
Europe:
1st June – Barcelona – Primavera Sound
8th June – Madrid – Primavera Sound
10th June – Parque da Cidade – Portugal – Primavera Sound
We feel so extraordinary 🖤

New Order join the Primavera Sound 2023 lineup!

🎟️ https://t.co/W0wETfsUw2 #PrimaveraSound #PS23 pic.twitter.com/zBfCqkTBu7

— Primavera Sound (@Primavera_Sound) March 7, 2023