In today's digital age, it's nearly impossible to fly under the radar. Even some the most willfully obscure bands from the 80s underground have been discovered and championed over the last fifteen years as blog and file sharing has taken listeners there and back again. Bands like Asylum Party and Little Nemo have become household names for those with even the most mild of interest in post-punk and coldwave music, their sound as instantly recognizable as The Cure and Siouxsie and the Banshees.
With all of this in mind, a curious record found its way into my inbox by way of Dead Wax Records, a Spanish label that focuses on some of the best new talent (Twin Tribes, Frío y Vacío) as well as dealing in reissues of the some of the hardest-to-get LPs of the original post-punk era (Days of Sorrow, Marcie's Still Waiting, and most recently, the long-coveted LP from This Eternal Waiting). The band in question- Gwendoline, a French duo boasting a name about as difficult to Google as they come, with a history that has been pieced together via a near non-existent social media presence but shows ties to equally obscure band Tropique Noir.
Gwendoline's debut LP Après C'est Gobelet! is currently available in digital format now, with both a limited edition silver translucent and standard black vinyl edition available in limited quantities. Listen to the album's lead track "Chèques Vacances" below.
"Chèques Vacances," is a perfect slice of cold, French new wave that features simple, but steady TR-707 drum programming, throbbing synth bass, icy synthesizers, and romantic guitar tones alongside a mix of spoken and sung lyrics that are, by design, equal parts self-critical as they are sarcastic. Gwendoline's brand of coldwave sits nicely alongside bands such as Marquis De Sade/Marc Seberg and the catchier middle-period era of Charles De Goal, with the perfect amount of gloom to keep things grounded.
Every track on Après C'est Gobelet! is as strong as the last, while the band's anti-image approach and DIY ethos adds a delicious shroud of mystery to the LP. Other album highlights including the sweeping "Du Lundi Au Vendredi," the chirpy "Chevalier Ricard," and "Voldebière," a perfect aural accompaniment to a long, exploratory night drive. The digital edition of the album includes two bonus tracks not on the LP, but are still welcome additions to the catalog. The gently spun, bass-driven chorus of "Au Festival" is chill-inducing, while "Start-up Nationale" changes gears a few times over the course of three minutes, with a vocal-only refrain that lingers palpably in the air long after it ends.
As with most of Dead Wax Records releases, the physical edition of Après C'est Gobelet! is extremely limited. The silver translucent edition is already sold out, while only a few of the standard black vinyl edition remain. Check below for the full album artwork, track listing, and purchasing links: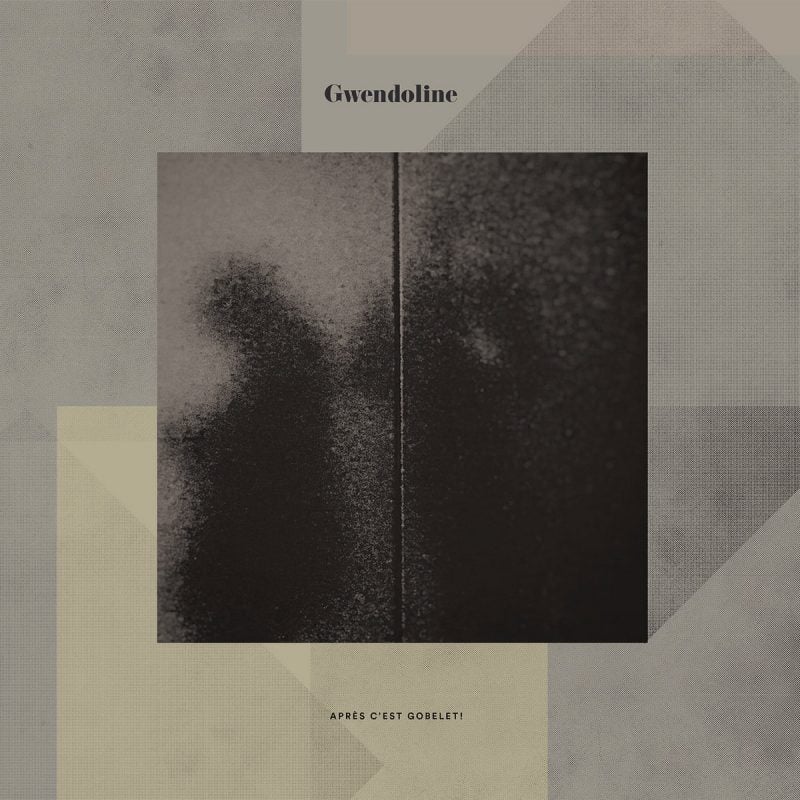 Gwendoline- Après C'est Gobelet! 
1. Chèques Vacances
2. Voldebière
3. Chevalier Ricard
4. Âmes Soeurs
5. Du Lundi Au Vendredi
6. Audi RTT
7. Aquariums
8. SPA Tranquille
9. La Fin Du Monde
10. Au Festival*
11. Start-up Nationale*
*digital-only bonus track
Purchase digital | black vinyl edition