All the ingredients are there: completed album of eleven tracks, check. Artwork by Liam Lynch, check. A statement announcing the completion of said album, check. Now all Morrissey needs is a label to release his latest opus, Bonfire of Teenagers.
As it stands, there is no release date for Bonfire of Teenagers, nor does Morrissey seem interested in self-releasing it. In a burst of optimism, he announced the following on his website:
"Morrissey is unsigned. The album is available to the highest (or lowest) bidder."
In a statement posted Monday to the Morrissey Central website, Moz went on to state: "The worst year of my life concludes with the best album of my life." (Hyperbole, check.)
The last year has indeed been a dusty road of strife for the former Smiths singer. Morrissey released his most recent album in March 2020 through BMI, I Am Not A Dog On A Chain, but as BMI's management personnel shifted last autumn, the label dropped Moz. The Simpsons spoofed The Mancunian ex-pat in an April 2021 episode, entitled Panic On The Streets of Springfield, wreaking havoc with his PR and instigating a flurry of fights.
This ain't Morrissey's first label search rodeo, either. In 2014 Capitol/Harvest let him go; in recent years he has been polarizing many fans and supporters with a bigmouth that seems to perpetually strike again and again.
If this tickles your fancy, here is the tracklisting for Bonfire of Teenagers. Mr. Liam Lynch did a nice, no-nonsense album cover!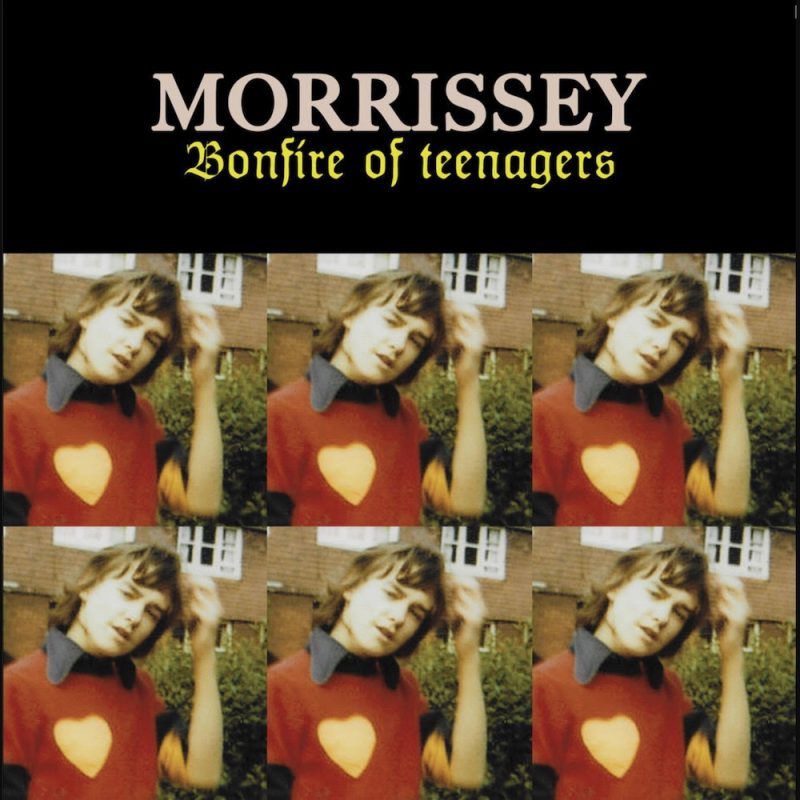 I Am Veronica
Rebels Without Applause
Kerouac Crack
Ha Ha Harlem
I Live In Oblivion
Bonfire of Teenagers
My Funeral
Diana Dors
I Ex-Love You
Sure Enough, The Telephone Rings
Saint In A Stained Glass Window