Melbourne's post-punk outfit Transitions have just released a new four-track EP, After Dark, with the title-track being the first single. Recorded in February 2021 at Black Lodge Studios in Melbourne, Australia, After Dark builds on brooding post-punk tension, expanding the sound into cinematic wide-screen.
The imposing and stately title track features lyrical inspiration from memories of a days-long altered state of consciousness experienced years ago by the singer. It is followed by the dancier push and pull of "Silence and Shame". The centrepiece of the EP is the epic synth and winding bass of "Your War" – and ending the EP in style is the hauntingly powerful ebb and flow of "Radio Deadly".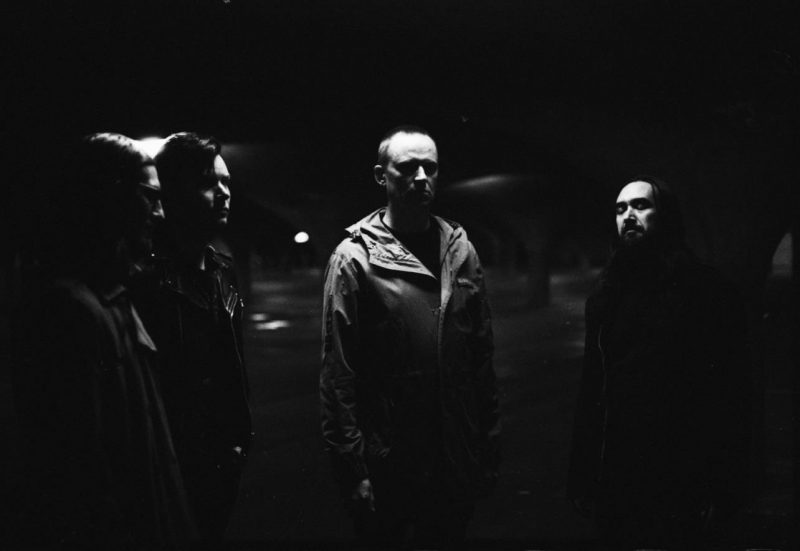 Transitions formed in Melbourne, Australia in 2012 as a trio of guitar, drums and vocals, Transitions released a 4-track EP on 7" in 2014. Their debut full-length album arrived in 2015 on Rebellion Records.
The initial Transitions sound was dark, fast yet atmospheric, and paid homage to the likes of TSOL whilst retaining their own voice. With Al White (Marching Orders, Manic Pistoleros) on vocals and guitar, the additions of Rob "Dorian" Gray (Schadenfreude) on bass, Justin Min on synth, and James Roberts manning the drums, the sound has expanded dramatically, taking in the likes of Magazine, Psychedelic Furs, Joy Division and early Comsat Angels. In early 2020 the band recorded their single Dark Side of the Sun at Melbourne's Birdland Studios, produced by Lindsay Gravina (Rowland S Howard, Mick Harvey, HTRK). A personnel shift in 2020 saw the departure of Roberts, replaced by Dani (Vicious Circle) to take his place behind the kit.
After Dark is now available on all streaming platforms and has a limited physical self-release on CD. Listen below:
Follow Transitions: