Los Angeles/Mexican artist Marion Raw, known to many as one-half of the Mexican breakout rock band Love La Femme, ventures solo with a collection of vulnerable, open, and experimental songs. Raw and bare-boned, Deep Cuts, Marion Raw's debut solo album, is comprised of home recordings and capsuled broadcasts. Echoing through the time-space continuum with her haunting voice, Raw lives up to her name as she documents the human experience through her unique lens.
Marion Raw, a self-proclaimed "third culture kid," was raised in airports and hotels as she emigrated from Mexico at the tender age of two. Subject to the whims of her ex-beauty queen mother, they had moved around nearly two dozen times by the time Marion was twelve, leading to endless daydreaming, cocooned between headphones and suitcases, in search of belonging. Music, then, was her only touchstone; her only sense of home. A multidisciplinary artist spanning the visual arts to the musical, Marion Raw later dove deep into the world of music, forming Love la Femme in Mexico City.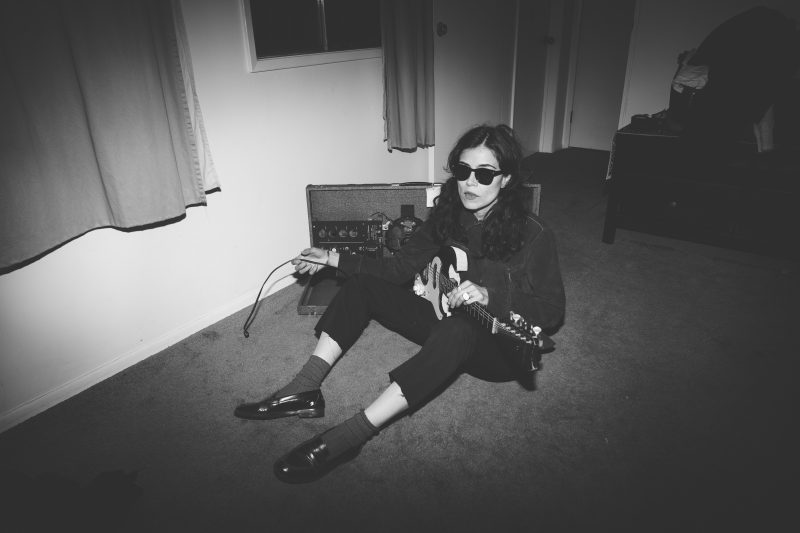 Like her upbringing and lifestyle, her music is a borderless, surreal stream of consciousness. With a sound akin to Dirty Beaches, Woody Guthrie, and very early Beck, it's difficult to pinpoint exactly when these songs were recorded. Her stories are at once familiar and exotic, little postcards sent from her travels, cryptic yet heaping with poetry.
Heavily inspired by Depression-era blues and folk, Marion Raw's songs are filtered through the sonic haze of a scratchy old 78 and a dusty old Tascam 4-track, beckoning us into her lucid dream state. Each track is sewn together to create a ghostly snapshot, broadcasting into an unknown, perhaps (not so) distant future.
Last year, Raw shared 3 tracks from Deep Cuts: Deportee,  Si No Te Hubieras Ido, and a cover of Cher's classic If I Could Turn Back Time. In late 2020, Raw performed a stripped-down In My Room live stream set for Rolling Stone Mexico.
Listen to Deep Cuts here:
Deep Cuts is out on the 9th of April.
Follow Marion Raw: