In the cold depths of winter, we lie sleeping, dreaming of an eternal Elysium spring.
Brooklyn's Veda Rays present a soulful new single, called Rose Likes Leather, a philosophical romp through surrealism and abstraction. The accompanying video, filmed primarily at Laurel Hill Cemetery in East Falls, Philadelphia, illustrates the deep questions about existence and mortality. The lyrics and imagery explore liminal spaces of abstraction and surreality, channeling subconscious impulses reacting to the present moment.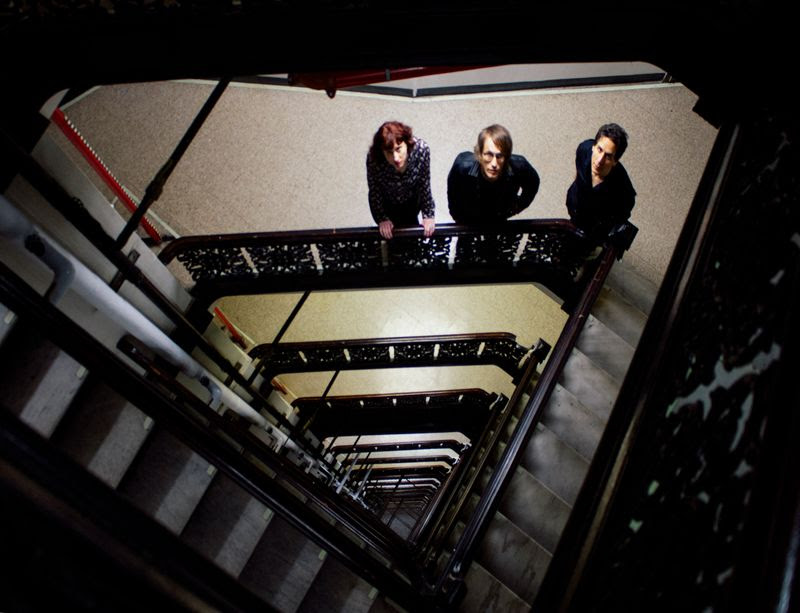 From a grandmother's guest room to their own living room, the DIY video doubles as a document of the creative limitations brought upon by the pandemic. "It was also inspired by A Hard Day's Night-era Beatles footage, Pink Floyd's Arnold Layne video, and some of the sillier Cure vids (with our striped pyjamas being a direct reference to the Lullaby video)," says the band. Their friend Yasmin Haddad's voice is heard in the poetic introduction.
Regarding the song and the video, Veda Rays frontman James adds:
"The song is quite literally about love lasting forever. Veiled in wordplay to varying degrees line by line, it reveals certain techniques of sexual alchemy used in the pursuit of immortality.
The video's imagery is reasonably true to the song's meaning. We feel it succeeds in expanding upon the initial concept, bringing the ideas through a more nuanced spectrum of experience via mood and visual interpretation. I could go scene by scene but I may have already said too much. I wanna leave some of it open. But I will say every frame is purposeful and intended."
Watch Rose Likes Leather below:
Veda Rays are an alternative rock band that began as a modern extension of traditional dream pop, shoegaze, and post-punk. The group has since developed a unique voice through several years of steadfast experimentation with analogue synths, treated samples, and other varied electronic elements, which add an atmospheric richness to their music. The orchestral flourishes and texturally nuanced sonics broaden the scope, or tighten the focus.
Rose Likes Leather is the first single from an as-yet-untitled forthcoming LP.
Listen to the track below and order here.
Follow Veda Rays: