Thousand Things Fallen Apart As Brittle As Glass
In A Flash, We Disappear In Shrouds Of Past
In My Mind, I'm Wondering Which Chapter I'll Carry Away To The Endless Dream With You
French dream wave trio Candélabre births a gorgeous new track, Endless Ride. The bewitching song and accompanying video delves into fantasy that drags us in the wild, bearing witness to the miracles of the natural life cycle.
The Toulouse band formed in 2017 by Cindy Sanchez and Michaël De Almeida, before being joined in 2019 by Matthieu Serrano (Heir) on guitar. Serrano's black metal background brought more sharpness and depth to the band.  Sanchez's angelic vocals deploy candour mixed with venom. Nourished by Cocteau Twins, Slowdive, Ride, Dead Can Dance, Cranes, The Soft Moon, Chelsea Wolfe, Tropic of Cancer and Black Marble, the band revisits coldwave and shoegaze through the lens of anachronism. The result is a music that combines sound density, languor and tension.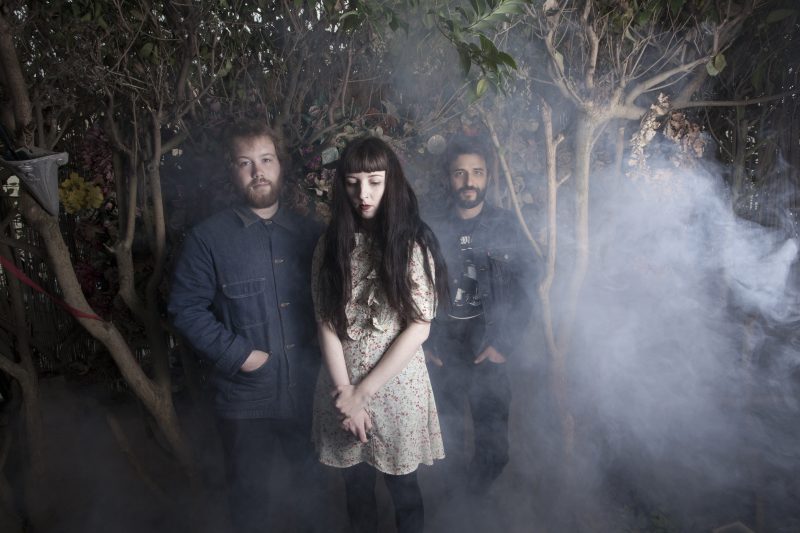 The songs on For To Have Time Is To Have Wings are highly melodic and mesmerizing; ambience fueled by the power of symphonic gothic rock envelops us with luminous softness.
The striking video for Endless Ride, from the forthcoming album For To Have Time Is To Have Wings, was directed by Level Up: the team was comprised of director Aude Brechotteau, Guillaume Gaessler, Joseph Kessler, and Timothée Aurin.
Watch Endless Ride below:
For To Have Time Is To Have Wings is out the first week of May 2021 via Manic Depression Records. It will be available on vinyl, Digipack, and digital.
Follow Candélabre here: