since the day that I met you
your hand on my shoulderblade
makes the world fade away…
Swedish post-punk act Beverly Kills release the melancholic video for "Amour Fou", a bittersweet and energetic jangly-pop ballad that perfectly illustrates the gambles we take with our sanity by falling in love, and what thereafter ensues, whether it be a burning hot passion or sorrow that leaves us drowning in a sea of blue.
The name of the song "Amour Fou" is taken from the French expression that translates as "crazy love", and is originally sourced from the mouth of mafia boss Tony Soprano in describing his passionate feelings for his mistress Gloria Trillo in The Sopranos.
On writing and recording the song, the band's vocalist Alma Westerlund, explains:
"Amour Fou is a song that has been with us since 2019. It was written in the spring, between days of sunburns and bathing in the sea, during a period where we were trying to shy away from writing pop songs. Since then it has been there in the periphery, a love story waiting for the right context. As soon as we recorded the first parts of it in the studio, it felt absolutely perfect for the debut album. We were finally ready for it, and we hope the rest of the world is too."
Love can be a wonderful thing until it "isn't fun at all"…and makes you go crazy.
Watch the video for 'Amour Fou" below:
Beverly Kills was formed in 2018 by band members Alma Westerlund (vocals, synth), Viggo Mattsson (bass), Hampus Höggren (drums), and John Jonsén (guitar). While they were all playing in different projects, the band coalesced after John's encounter with Alma at a music festival, where the two hit it off from their love of British and American post-punk and indie-rock, and wondered why nobody in Sweden was making music like this.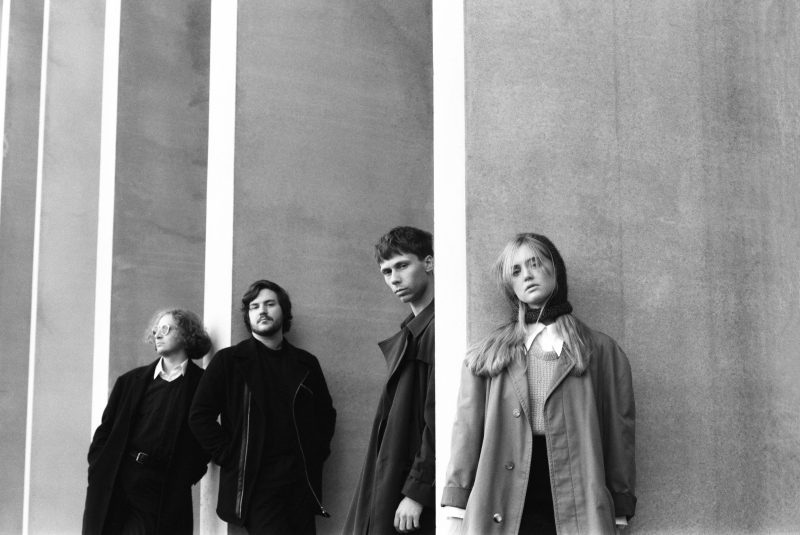 With each and every release, Beverly Kills have been gaining momentum and garnered even more international acclaim. The band has received airplay from KEXP and national Swedish radio. Praised for their intense and explosive live sets, the band has also played festivals such as The New Colossus and SPOT Festival.
"Amour Fou" is the second of three singles leading up to the forthcoming release of their debut album Kaleido comes out this autumn. Out on Welfare Sounds & Records.
Follow Beverly Kills: