Second Skin unfurls a spectacular new track, "Far Away". This epic thriller from the Los Angeles band is an atmosphere, modern spin on classic mid-80s synth-pop, opening with eerie arpeggios and launching into Brian DaMert's rich vocals. Like a lost collaboration between Tears For Fears, Talk Talk, and Julian Cope, Far Away is at once nostalgic and dazzling. The vintage authenticity of their sound comes from their instrumental choices: a bevy of synthesizers and drum machines.  The result is strong songwriting with romantic, poetic lyrics.
Second Skin was formed in the Spring of 2020 by two Bay Area friends: Brian Tarney (Tambo Rays) and Brian DaMert (WATERS), who shared musical tastes. Longing for a shared musical awakening beyond the plastic pop of the modern era, the timing was perfect for the duo to form an alliance.
The two convened at DaMert's Hollywood studio and, feeling instant chemistry, began writing music. They locked themselves inside during the initial pandemic shutdown, forbidding outside distractions, culminating in their forthcoming debut album, due to be released later in 2021.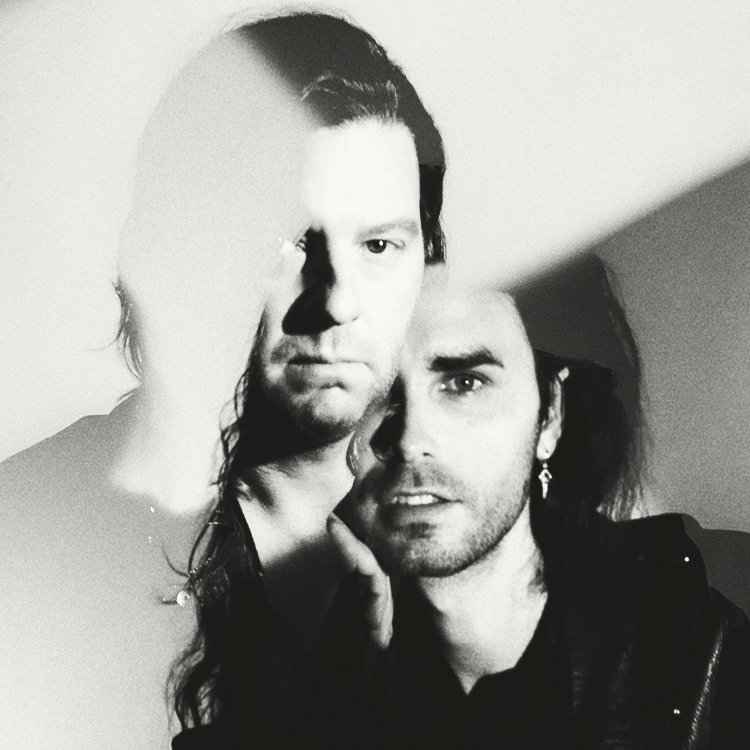 Second Skin's first full-length album is complete. The band, rounded out live with AJ English & Vanessa Rae Robinson, plans to release it this autumn, with, fingers crossed, touring to follow, as the group makes their live debut tonight, August 12th, at the Echo in Los Angeles.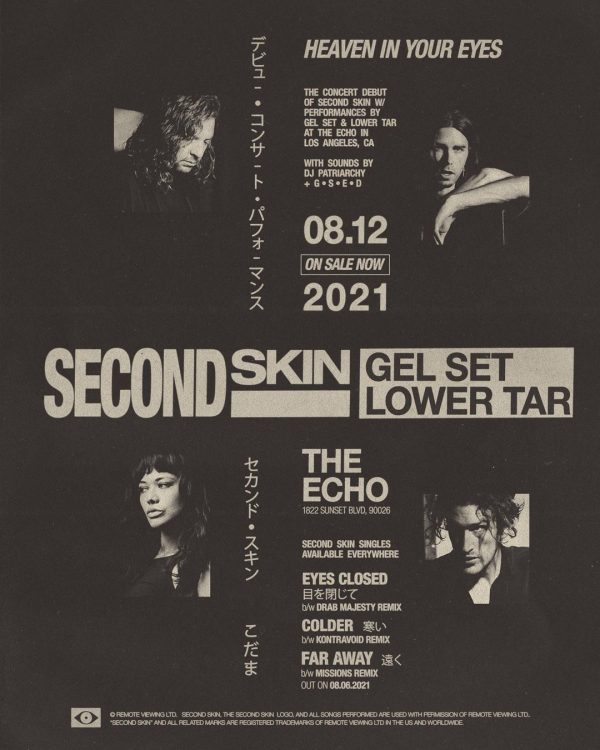 The beautifully filmed music video for "Far Away", a drone-heavy night shoot performance, was directed by AJ English, co-Directed, and edited by Actually Huizenga, with DP/Drone Operator Ryan Aylsworth.
Watch below:
Listen to the track below:
Follow Second Skin: