Taking inspiration from new wave and synth-punk, More Ephemerol's new song "Fertile Energy", a track off their upcoming LP, is a loving ode to the divine feminine.  Comprised of Sea Fjerstad and Tamara Sky, the band echoes minimal wave projects like Turquoise Days, Oppenheimer Analysis, as well as early Human League, Heaven 17, and Orchestral Manoeuvres In The Dark.
"My whole life I've felt that I identified with women on a much deeper level than I do men," muses Sea Fjerstad. "I've marveled over, admired, and at times envied them. There are so many brilliant, inspiring women I have gotten to know in this city, in this scene, and throughout my life, that at times it feels very overwhelming. It's a very powerful thing. It's a flowing energy. Sometimes it's a forceful burst, sometimes it's a calming stream, but it never stops. This song is an expression of that feeling. The feeling that I've always felt, and probably always will. It keeps me going. I believe it keeps us all going."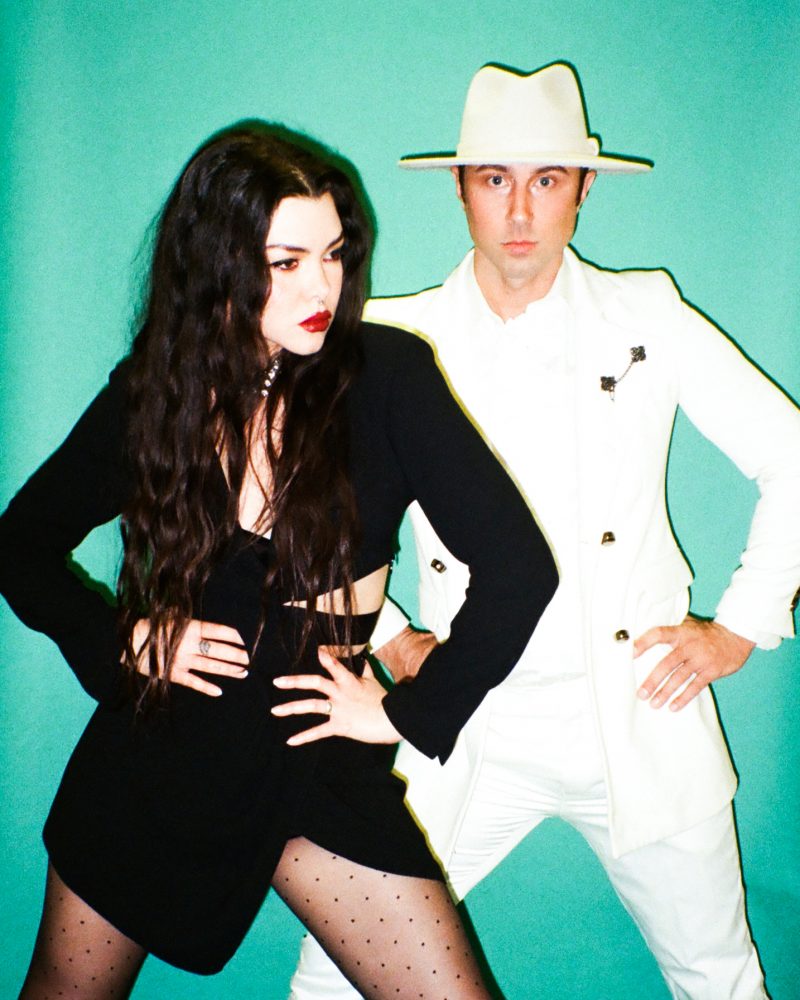 Taking a different path from their previous releases, More Ephemerol is embracing a lighter sound with "Fertile Energy". The track is bouncy, effervescent, and hits a frequency of aural joy.
"I find just as much potential magic in light, and even more in the jams that ride a mystic plane of neutralism. Is it sad, is it happy, is it angry? I can't quite tell. It just makes me feel. That's an achievement."
Listen to "Fertile Energy" below:
For fans of David Cronenberg's Scanners, yes, the band is named for the fictional drug Ephemerol. In a 2020 interview, Fjerstad explained the meaning behind the moniker. "In the most specific sense, the name More Ephemerol means "more to attain less", considering the drug is primarily used as a suppressant to suppress the psychic abilities of individuals. Though the name feels like some sort of glimmering juxtaposition, it's about finding balance. In a broader sense, the name focuses on drugs as a wider concept. The purpose of drugs are to stimulate us, and for so many of us, whether it's through drugs or through other sources, the mission to stay stimulated or find greater forms of stimulation is one that will last us a lifetime. More Ephemerol represents that mission and that desire."
Most of the songs on the upcoming LP were written several years ago as part of an LP, but the pandemic and other various obstacles delayed the completion of the record. The most prominent theme of the album is accessing sides of yourself that you haven't tapped into yet, taking control of them, mastering them, and flourishing.
"Fertile Energy" and the rest of the upcoming LP was engineered by Matia Simovich at Infinite Power Studios in Los Angeles, CA.
Follow More Ephemorol:
Photos: Sarah Pardini