This world is just a dirty stain on your heart of glass
London post-punk outfit Death of Death return with the video for their intimate and vulnerable video for "Heart of Glass", the band's latest in a series of singles since forming during the first UK Lockdown.
Led by the former lead singer and guitarist of Boyfromthecrowd, Vincent Dusk wrote the heartfelt song as a compassionate response to today's online media climate and social media bullying and is a dedication to an unknown character portrayed in the lyrics.
"The character of this story is an amazing person. Kind, caring, smart, who finds herself under a barrage of social media attacks"
Dusk stresses that writing Heart of Glass, manifested from his desire to help people around overcoming similar problems. He admits: "The song outlines how I'm rooting for this young lady, encouraging her to be strong and even ruthlessly and mercilessly fight back when and where she can."
Watch the video for "Heart of Glass" below:
Heart Of Glass continues the creative journey of Vincent Dusk under the name Death Of Death, exploring the polarities of melodic landscapes and rawness of punk-rock united in a hypnotic and danceable ways, with a deep undertone of longing. The melancholy from the minor key in the verses is blown away by a hugely pleasing hook in the choruses, keeping the listener engaged, wondering & wanting more.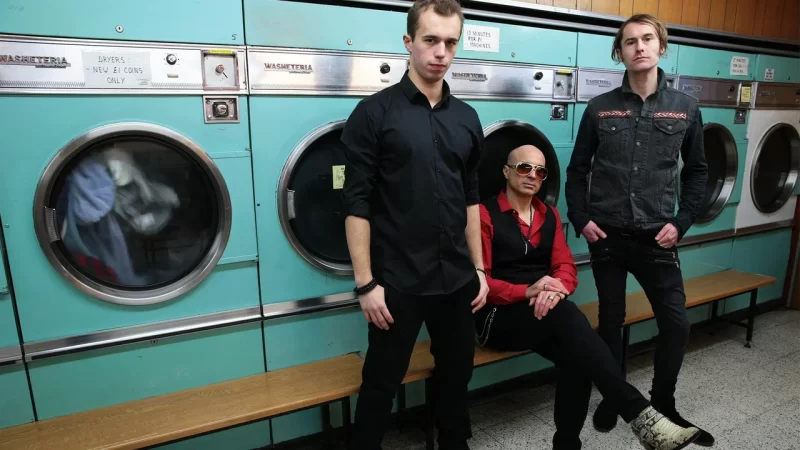 The lead singer of Death of Death describes the new project in the following way:
"Death of Death is the phoenix rising from the ashes of its funeral pyre with renewed youth, the never-ending quest for eternal life, the inevitable symbiosis between organic matter, microchips and artificial intelligence in the quest of a better, stronger, more efficient version of who we are."
For Vincent Dusk, Death of Death has become a new way of interacting with fans all over the world, exploring new sounds, song structures and engaging with technology. He comments on the upcoming plans by stating that Death of Death will release a single every month over the course of 2022, each supported by video premieres.
Follow Death of Death: