Despite the ongoing war in Ukraine, dark post-punk outfit QUADRILLE has managed to release its first full-length album, Arrogance via Poland's Batcave label.
"The war has been going on for a month," says the band. "These are really hard times. Most band members have stayed in Kyiv. We are alive and safe (as is possible in daily missile attacks). But life goes on and something needs to be done."
The highly charged old-school gothic rock album seethes with aggression and icy, metaphoric vocals, weaving a dark atmospheric web. Sung in Ukrainian, the album emotes caustic irony and satire, aimed at highlighting the glaring social problems, injustice, and oppression of wartime reality. Bringing to mind Bauhaus, The Damned, Siouxsie and the Banshees, Joy Division, and Killing Joke, they boast fierce guitar work, hammering rhythm, and passionate vocals.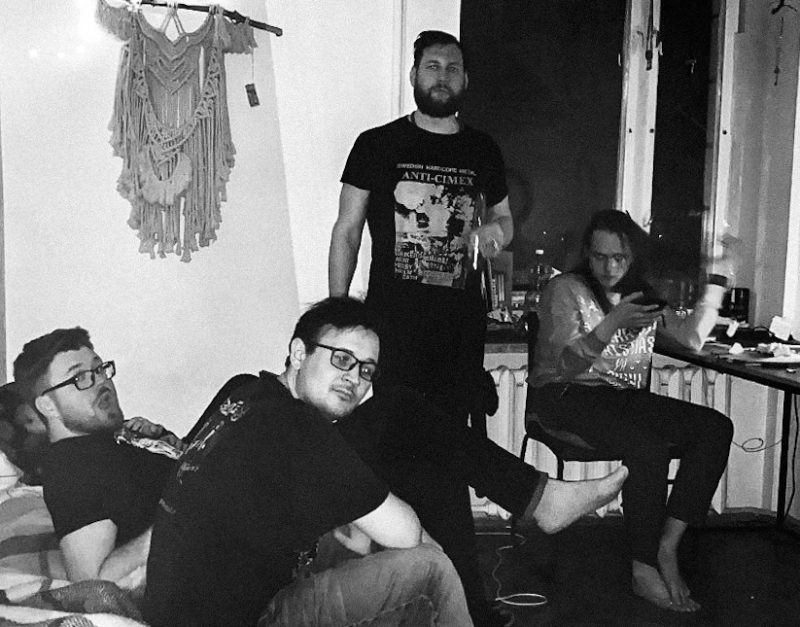 The video for the single "В петле" (Ukrainian for "In The noose")  directed by Tanya Sokolova and Strelkov Egor, is an Expressionist descent into the world of strangulation, caustic subverting the use of the hangman's noose against those who would send your heart to the gallows. It showcases the band in performance as well, whose stone faces are shown in stoic contrast with anguished faces gasping for air.
"In the noose" is a solution of "How not to commit suicide". It's a shift of aggression from yourself, to ask the question to people around you: "What if you have to do this last step right now instead of me?".  "You're no longer trying to understand and figure out what brought you to [this point]. You put a noose around the neck of those ones who bring you to the end."
Watch below:
QUADRILLE (Ukrainian: КАДРИЛЬ), which began in 2015, is comprised of various musicians in the Ukrainian underground scene, including Scream Into Nowhere, Marejada, Murder, Drugoe Radio, Gentle Ropes, and ПхШх.
With their shadowy post-punk that is steeped in old-school goth and deathrock sensibilities, Quadrille stands nearly toe to toe with the work of legendary European artists such as ADS, and Siekiera, and to say their latest LP Arrogance is a fantastic album is hardly a boast.
Our favorite track on the album "С Розой Во Рту" (S Rozoy Vo Rtu) which translates as "With a Rose in the Mouth".
Listen to Arrogance on Bandcamp and Spotify:
You can purchase the CD here, or donate directly to their PayPal. All donations will go directly to the Ukrainian Army.
Follow QUADRILLE: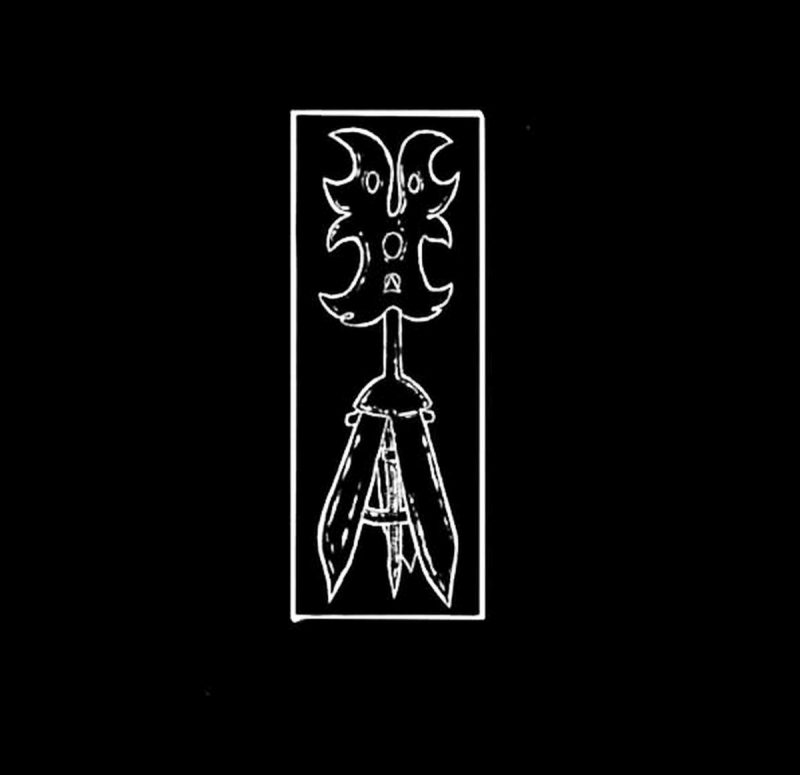 EMBED CODE SPOTIFY: